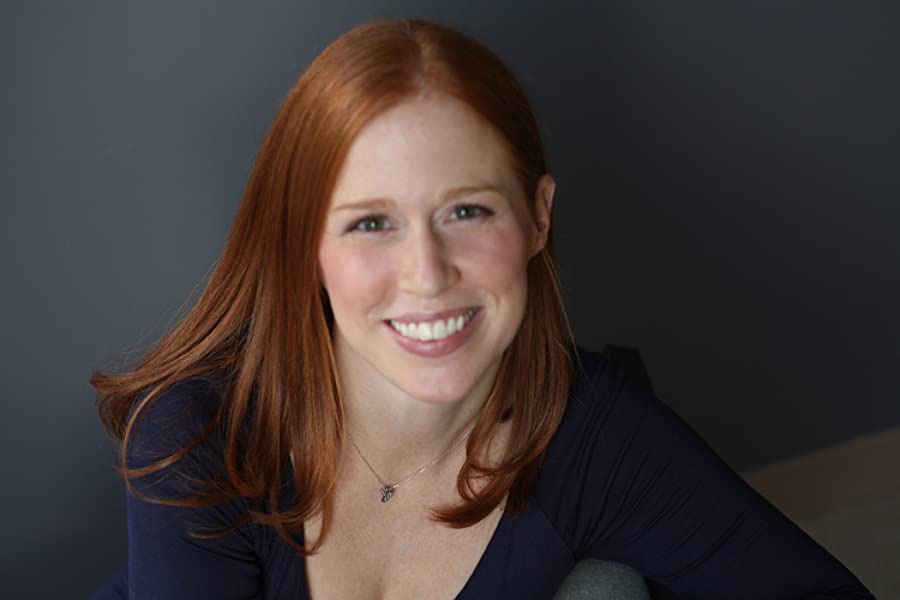 Jennifer Close
Born:
Chicago
Connection to Illinois
: Close was born and raised on the North Shore of Chicago.
Biography
: JENNIFER CLOSE is a best-selling author. A graduate of Boston College, she received her MFA in Fiction Writing from the New School. She now lives in Washington, DC, and teaches creative writing at Catapult.
---
Awards
:
Primary Literary Genre(s):
Fiction
Primary Audience(s):
Adult readers
Twitter:
https://twitter.com/jenniferclose
---
Selected Titles
Girls in White Dresses
ISBN: 0307596850 OCLC: New York : Knopf New York : 2011 Attending an endless series of bridal showers for their friend Kristi, three bridesmaids struggle with private challenges, including Isabella's unhappiness at a job where she is nevertheless very successful, Mary's relationship with a man who prioritizes his mother, and Lauren's attraction to a man she despises.
Marrying the Ketchups
ISBN: 0525658874 OCLC: Knopf 2022 An irresistible comedy of manners about three generations of a Chicago restaurant family and the private jokes, ancient grudges, broken hearts, and deep, abiding love that feeds them all. Here are the three things the Sullivan family knows to be true: the Chicago Cubs will always be the underdogs; historical progress is inevitable; and their grandfather, Bud, founder of JP Sullivan's, will always make the best burgers in Oak Park. But when, over the course of three strange months, the Cubs win the World Series, Trump is elected president, and Bud drops dead, suddenly everyone in the family finds themselves doubting all they hold dear. Take Gretchen for example, lead singer for a '90s cover band who has been flirting with fame for a decade but is beginning to wonder if she's too old to be chasing a childish dream. Or Jane, Gretchen's older sister, who is starting to suspect that her fitness-obsessed husband who hides the screen of his phone isn't always working late. And then there's Teddy, their steadfast, unfailingly good cousin, nursing heartbreak and confusion because the guy who dumped him keeps showing up for lunch at JP Sullivan's where Teddy is the manager. How can any of them be expected to make the right decisions when the world feels sideways--and the bartender at JP Sullivan's makes such strong cocktails? Outrageously funny and wickedly astute, Marrying the Ketchups is a delicious confection by one of our most beloved authors. --
The Hopefuls
ISBN: 1683241274 OCLC: Platinum Spotlight Series 2016 A young wife follows her husband and his political dreams to Washington D.C., a city of idealism, ambition and complicated friendships among young Washington's aspiring elite --
The Smart One
ISBN: 038567645X OCLC: Bond Street Books 2013 From the author of the best-selling Girls in White Dresses, a gloriously funny new novel of sibling rivalry, thwarted expectations, and that place you return to when things go staggeringly awry - home. Weezy and Will Coffey raised their children, Martha, Claire, and Max, to be kind, smart, and independent. So why, Weezy wonders, is Martha living in her childhood bedroom after a career flame-out? And why has Claire cancelled her wedding and locked herself in her New York apartment? And how has Max managed to get himself into a girlfriend fiasco?
Things We Need
ISBN: 0701186658 OCLC: Things We Need 2013 Will and Weezy Coffey thought they'd prepared their three children for the challenges and hurdles of adult life. But being a grown-up isn't easy. Claire's engagement has been called off and she's hiding from her debts. Martha's in a career crisis and even her sympathetic therapist is losing patience. And Max, the baby of the family in his final year at college, has got himself into a serious girlfriend fiasco. Things We Need tells a story we all recognise, only a wittier, wiser version. Jennifer Close turns her gimlet eye and deadpan humour on the messiness of family life.