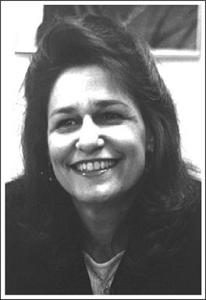 Helen Shiller
Born:
Long Island, New York 1947
Connection to Illinois
: Shiller moved to Chicago in 1972.
Biography
: Helen Shiller, raised by migrant Jewish parents, was radicalized by the anti-war and civil rights movements. Shiller was in a collective of whites aligned with the Black Panther Party in Chicago. Beginning in 1987, Shiller was a radical Chicago alderperson for 24 years. Helen Shiller was inducted in The Chicago LGBT Hall of Fame as a "Friend of the Community" for more than 30 years. She was a progressive activist a fighter for the disenfranchised, and a courageous voice for the human rights of LGBT people and for service as 46th Ward alderman since 1987.
---
Awards
:
Primary Literary Genre(s):
Non-Fiction
Primary Audience(s):
Adult readers
Web:
https://chicagolgbthalloffame.org/shiller-helen/
Web:
http://www.keywiki.org/Helen_Shiller
Wikipedia:
https://en.wikipedia.org/wiki/Helen_Shiller
WorldCat:
http://www.worldcat.org/search?q=Helen++Shiller
---
Selected Titles
Daring to Struggle, Daring to Win: Five Decades of Resistance in Chicago's Uptown Community
ISBN: 1642598429 OCLC: 1346360481 Haymarket Books 2022 Daring to Struggle, Daring to Win tells the fascinating true story of an individual radical organizer turned independent Chicago city council member, and her forty year struggle for justice in Chicago. Helen Shiller went from radical anti-war activist in Wisconsin, to a member of a collective of white allies of the Black Panther Party in Chicago, to an elected city council person who helped break the back of the racialized opposition to Harold Washington, Chicago's first Black mayor. Shiller participated, when few others did, in the historic fight against the gentrification of a unique economically and racially mixed Chicago community on the Northside. With insight into historic community organizing and political battles in Chicago from the 1970s through 2010, this book details numerous policy fights and conflicts in Chicago during this time, illuminating recurrent political themes and battles that remain relevant to this day. Daring to Struggle, Daring to Win is a compelling, insightful, must-read for all those struggling for a better world today.