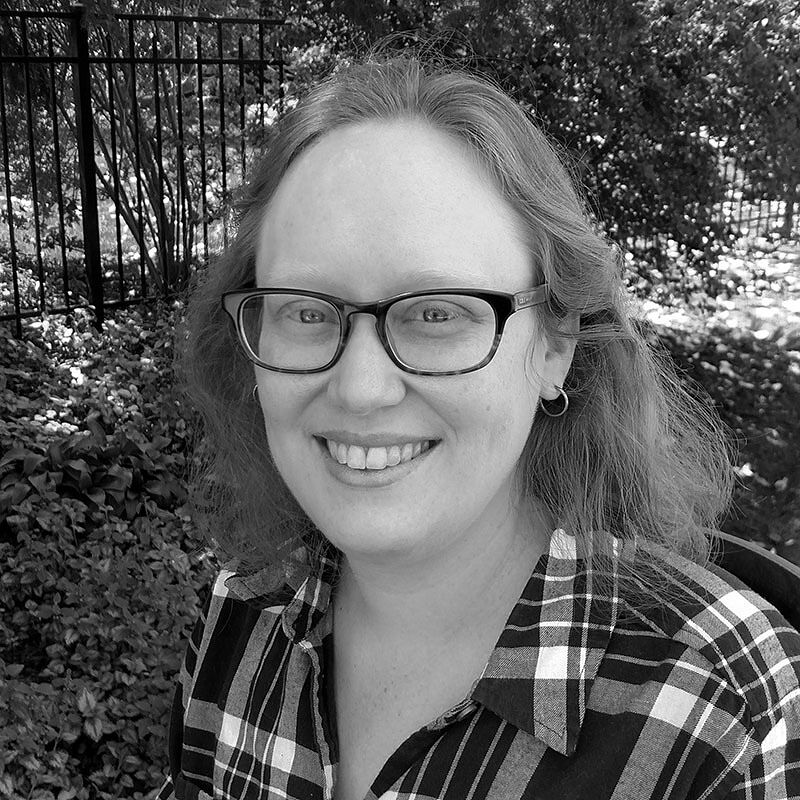 Sarah Kurpiel
Born:
Connection to Illinois
: Kurpiel lives in Downers Grove.
Biography
: Sarah Kurpiel is an author and illustrator. She is a librarian and a self-taught artist, inspired by animals, nature, and everyday life. She uses a power wheelchair and considers her disability an important part of her identity.
---
Awards
:
Elephant's Big Solo Illinois READS Book Selection, Illinois Reading Council, 2023
Lone Wolf Starred Review - School Library Journal; Summer Kids' Indie Next Pick
Original Cat, Copy Cat Junior Library Guild Gold Standard Selection
Primary Literary Genre(s):
Fiction; Illustrator
Primary Audience(s):
Children
E-Mail:
sarahkurpiel@outlook.com
Instagram:
https://www.instagram.com/sarah.kurpiel/
Twitter:
https://twitter.com/SarahKurpiel
Web:
https://sarahkurpiel.com/
WorldCat:
http://www.worldcat.org/search?q=Sarah++Kurpiel
---
Selected Titles
Elephant's Big Solo
ISBN: 0063093200 OCLC: 1287073574 Greenwillow Books 2022 Everyone is excited about the chance to perform a solo in the class recital—except Elephant. How will she deal with her anxiety and stage fright? Elephant's Big Solo is a warm and sensitive celebration of meeting life's challenges while staying true to who you are. This picture book will be adored by fans of The Rabbit Listened and Little Elliot, Big City. Elephant's favorite class is music. She loves playing the French horn and performing with all her friends. But when Ms. Gator suggests that everyone play a solo at the school concert, Elephant hesitates. The thought of performing alone makes her heart race and her stomach twist. Luckily, Elephant thinks of another way to perform a solo; one that allows her to shine alongside a full orchestra of her friends. Sarah Kurpiel's accessible text is pitch-perfect and her expressive artwork is irresistible. Elephant's Big Solo explores social anxiety in a sensitive and thoughtful way, always assuring young readers that Elephant stays true to herself. Readers will applaud when Elephant gains the confidence to show her true talents. Elephant's Big Solo is an excellent choice for social and emotional learning, as well as story-time sharing.
Lone Wolf
ISBN: 0062943820 OCLC: 1098219705 Greenwillow Books 2020 Maple loves being the Parker family's pet dog . . . but why does everyone else think she's a wolf? Fans of Red: A Crayon's Story and Wolfie the Bunny will cheer for Maple to find exactly where she belongs. Maple the husky is a valued member of the team, but strangers always seem to think she's a wolf! It's true: Maple can hunt, she can howl, and she can dig, just like wolves can. Oh, no! What if she is a wolf and doesn't belong with her family after all? A perfectly paced tale of family, self-acceptance, and belonging, Lone Wolf strikes the balance between heartwarming and hilarious. This irrepressible and sensitive dog's identity crisis and spirited journey of self-discovery will capture readers' hearts, whether or not they have a pet themselves.
Original Cat, Copy Cat
ISBN: 0062943839 OCLC: 1157357925 Greenwillow Books 2021 Pineapple loves being an only cat—and then Kiwi comes along.But despite the chaos and the annoyances, Pineapple soon realizes that a new kitten—a new friend—makes everything twice as fun. Original Cat, Copy Cat is a celebration of friendship and acceptance. It will be adored by fans of Wolfie the Bunny and Max the Brave. Pineapple the cat loves his comfortable life: that is, until he's not the only cat in his house anymore. Now Pineapple's entire routine is turned upside down. Worst of all, new kitten Kiwi copies everything Pineapple does. One day, Pineapple decides he's had enough. But being an only cat isn't the same anymore. With his old routine soured, Pineapple learns that having a friend makes everything better. And eventually, it's hard to tell who's the copy cat, after all. Sarah Kurpiel's spare text, exuberant artwork, and expressive characters make for an irresistible picture book, one perfect for storytime sharing and animal lovers everywhere.
Snake's Big Mistake
ISBN: 0063093219 OCLC: 1340645718 Greenwillow Books 2023 Snake loves art class--until his clay pot breaks and he makes a terrible decision.