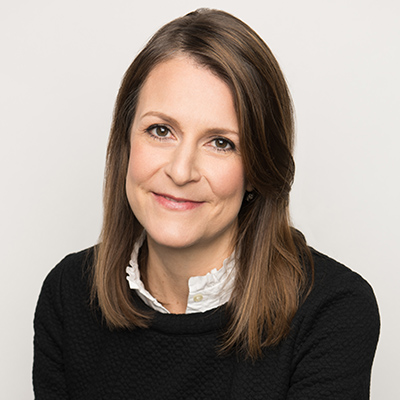 Christie Tate
Born:
Connection to Illinois
: Tate lives in Chicago. She graduated at the top of her class from Loyola University Chicago School of Law, where she served as an academic tutor for Torts and Contracts and was an editor of the law journal. She also earned a Master's degree in Humanities from the University of Chicago.
Biography
: Christie Tate is an author and lawyer. She has been published in The New York Times, The Washington Post, Chicago Tribune, McSweeney's Internet Tendency, and elsewhere. Christie founded WriteTogether, LLC to bring writers together in intimate settings to help them take their work to the next level. See below for more information about how to join her at an upcoming workshop. For inquiries related to writing workshops, contact writetogetherllc@gmail.com.
---
Awards
:
B.F.F. Starred Review - Publishers Weekly
Group NEW YORK TIMES BESTSELLER; REESE'S BOOK CLUB PICK; BEST BOOKS OF 2020, Amazon; Starred Review - Booklist, Publishers Weekly; Best Books of October 2020, CNN
Primary Literary Genre(s):
Fiction
Primary Audience(s):
Adult readers
E-Mail:
christie.tate123@gmail.com
LinkedIn:
https://www.linkedin.com/in/christie-tate-1a8742a
Twitter:
https://twitter.com/christieotate
Web:
https://christietate.com/
WorldCat:
http://www.worldcat.org/search?q=Christie++Tate
---
Selected Titles
B.F.F.: A Memoir of Friendship Lost and Found
ISBN: 1668009420 OCLC: 1365390614 Avid Reader Press / Simon & Schuster 2023 After more than a decade of dead-end dates and dysfunctional relationships, Christie Tate has reclaimed her voice and settled down. Her days of agonizing in group therapy over guys who won't commit are over, the grueling emotional work required to attach to another person tucked neatly into the past. Or so she thought. Weeks after giddily sharing stories of her new boyfriend at Saturday morning recovery meetings, Christie receives a gift from a friend. Meredith, twenty years older and always impeccably accessorized, gives Christie a box of holiday-themed scarves as well as a gentle suggestion: maybe now is the perfect time to examine why friendships give her trouble. "The work never ends, right?" she says with a wink. Christie isn't so sure, but she soon realizes that the feeling of "apartness" that has plagued her since childhood isn't magically going away now that she's in a healthy romantic relationship. With Meredith by her side, she embarks on a brutally honest exploration of her friendships past and present, sorting through the ways that debilitating shame and jealousy have kept the lasting bonds she craves out of reach—and how she can overcome a history of letting go too soon. But when Meredith becomes ill and Christie's baggage threatens to muddy their final days, she's forced to face her deepest fears in honor of the woman who finally showed her how to be a friend. Poignant, laugh-out-loud funny, and emotionally satisfying, B.F.F. explores what happens when we finally break the habits that impair our ability to connect with others, and the ways that one life—however messy and imperfect—can change another.
Group: How One Therapist and a Circle of Strangers Saved My Life
ISBN: 1982154616 OCLC: 1200238373 Avid Reader Press / Simon & Schuster 2020 The refreshingly original and "startlingly hopeful" (Lisa Taddeo) debut memoir of an over-achieving young lawyer who reluctantly agrees to group therapy and gets psychologically and emotionally naked in a room of six complete strangers—and finds human connection, and herself. Christie Tate had just been named the top student in her law school class and finally had her eating disorder under control. Why then was she driving through Chicago fantasizing about her own death? Why was she envisioning putting an end to the isolation and sadness that still plagued her despite her achievements? Enter Dr. Rosen, a therapist who calmly assures her that if she joins one of his psychotherapy groups, he can transform her life. All she has to do is show up and be honest. About everything—her eating habits, childhood, sexual history, etc. Christie is skeptical, insisting that that she is defective, beyond cure. But Dr. Rosen issues a nine-word prescription that will change everything: "You don't need a cure. You need a witness." So begins her entry into the strange, terrifying, and ultimately life-changing world of group therapy. Christie is initially put off by Dr. Rosen's outlandish directives, but as her defenses break down and she comes to trust Dr. Rosen and to depend on the sessions and the prescribed nightly phone calls with various group members, she begins to understand what it means to connect. "Often hilarious, and ultimately very touching" (People), Group is "a wild ride" (The Boston Globe), and with Christie as our guide, we are given a front row seat to the daring, exhilarating, painful, and hilarious journey that is group therapy—an under-explored process that breaks you down, and then reassembles you so that all the pieces finally fit.