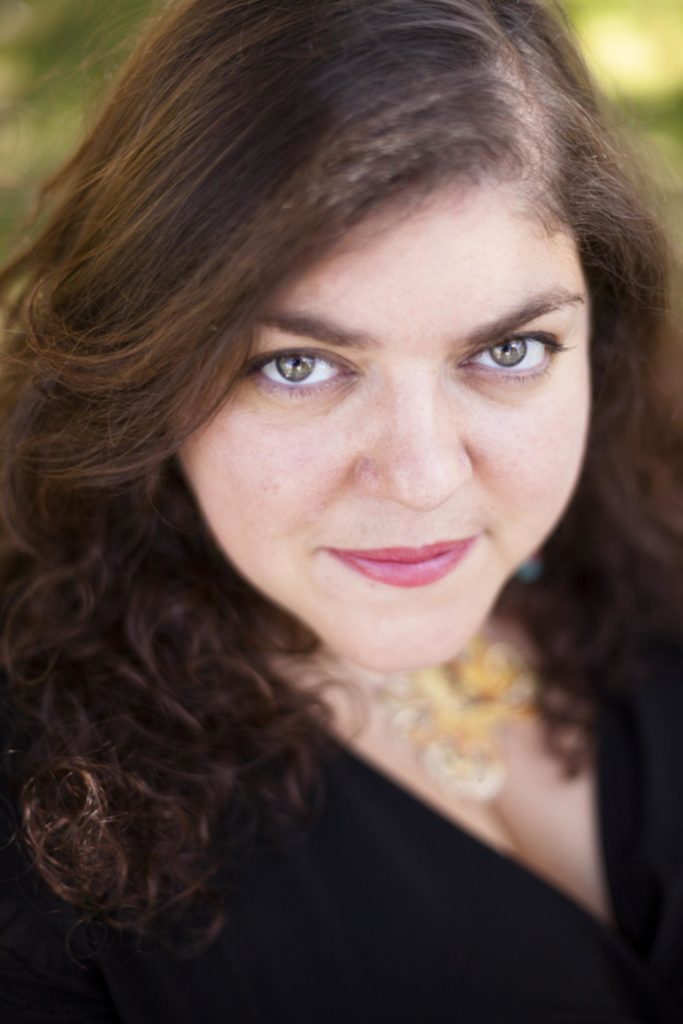 Randa Jarrar
Born:
1978 in Chicago, Illinois
Connection to Illinois
: Jarrar was born in Chicago.
Biography
: Randa Jarrar is the author of the novel A Map of Home and the collection of stories Him, Me, Muhammad Ali. She is also a performer who has recently appeared in Hulu's RAMY, as well as the short films GOT GAME and FINJAN. She grew up in Kuwait and Egypt, and moved to the United States after the first Gulf War. Her essays have appeared in The New York Times Magazine, Salon, Bitch, Buzzfeed, and elsewhere. She is a recipient of a Creative Capital Award and an American Book Award, as well as awards and fellowships from the Civitella Ranieri Foundation, the Lannan Foundation, Hedgebrook, PEN, and others. A professor of creative writing, Jarrar lives in Los Angeles.
---
Awards
:
Love Is an Ex-Country: A Memoir An O, The Oprah Magazine LGBTQ Book That Will Change the Literary Landscape Next Year; A Literary Hub Most Anticipated Book of the Year; A Library Journal Title to Watch
Primary Literary Genre(s):
Non-Fiction
Primary Audience(s):
Adult readers
Twitter:
https://twitter.com/randajarrar
Web:
https://randajarrar.com/
Wikipedia:
https://en.wikipedia.org/wiki/Randa_Jarrar
WorldCat:
http://www.worldcat.org/search?q=Randa++Jarrar
---
Selected Titles
A Map of Home: A Novel
ISBN: 1590512723 OCLC: 183162511 Other Press 2008 Nidali, the rebellious daughter of an Egyptian-Greek mother and a Palestinian father, narrates the story of her childhood in Kuwait, her teenage years in Egypt (to where she and her family fled the 1990 Iraqi invasion), and her family's last flight to Texas. Nidali mixes humor with a sharp, loving portrait of an eccentric middle-class family, and this perspective keeps her buoyant through the hardships she encounters: the humiliation of going through a checkpoint on a visit to her father's home in the West Bank; the fights with her father, who wants her to become a famous professor and stay away from boys; the end of her childhood as Iraq invades Kuwait on her thirteenth birthday; and the scare she gives her family when she runs away from home. Funny, charming, and heartbreaking, A Map of Home is the kind of book Tristram Shandy or Huck Finn would have narrated had they been born Egyptian-Palestinian and female in the 1970s.
Him, Me, Muhammad Ali
ISBN: 1941411312 OCLC: 944464030 Sarabande Books 2016 Award-winning novelist Randa Jarrar's new story collection moves seamlessly between realism and fable, history and the present, capturing the lives of Muslim women and men across myriad geographies and circumstances. With acerbic wit, deep tenderness, and boundless imagination, Jarrar brings to life a memorable cast of characters, many of them "accidental transients"—a term for migratory birds who have gone astray—seeking their circuitous routes back home. Fierce and feeling, Him, Me, Muhammad Ali is a testament to survival in the face of love, loss, and displacement.
Love Is an Ex-Country: A Memoir
ISBN: 1948226588 OCLC: 1181838955 Catapult 2021 Randa Jarrar is a fearless voice of dissent who has been called "politically incorrect" (Michelle Goldberg, The New York Times). As an American raised for a time in Egypt, and finding herself captivated by the story of a celebrated Egyptian belly dancer's journey across the United States in the 1940s, she sets off from her home in California to her parents' in Connecticut. Coloring this road trip are journeys abroad and recollections of a life lived with daring. Reclaiming her autonomy after a life of survival--domestic assault as a child, and later, as a wife; threats and doxxing after her viral tweet about Barbara Bush--Jarrar offers a bold look at domestic violence, single motherhood, and sexuality through the lens of the punished-yet-triumphant body. On the way, she schools a rest-stop racist, destroys Confederate flags in the desert, and visits the Chicago neighborhood where her immigrant parents first lived. Hailed as "one of the finest writers of her generation" (Laila Lalami), Jarrar delivers a euphoric and critical, funny and profound memoir that will speak to anyone who has felt erased, asserting: I am here. I am joyful.