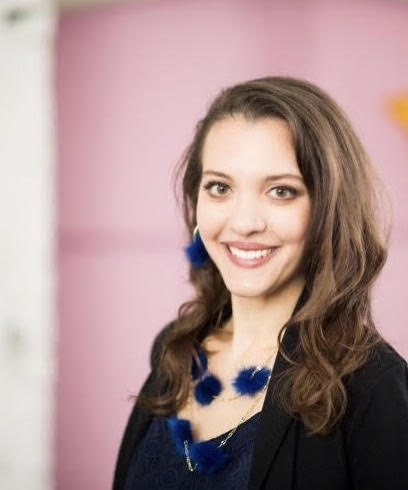 Effie Koliopoulos
Born:
Born and raised in the Chicagoland area
Connection to Illinois
: Koliopoulos is a graduate of DePaul University and lives in the northern suburbs.
Biography
: Effie Koliopoulos is the author of Keeping It Real with Arthritis: Stories from Around the World, an anthology of short stories from those living with arthritis and parents, caretakers, and medical professionals. The book was funded by the HealtheVoices Impact Fund grant which she was a recipient of in 2021. Her writing and advocacy work has been featured in Everyday Health, Healthline, Good Housekeeping, and Creaky Joints, Arthritis Foundation, RheumatoidArthritis.net, NewLifeOutlook, AiArthritis. She is a passionate storyteller at heart. Effie is currently working on other book projects for kids and young adults.
---
Awards
:
Primary Literary Genre(s):
Non-Fiction
Primary Audience(s):
Adult readers
Web:
https://keepingitrealwitharthritisbook.com/
---
Selected Titles
Keeping it Real with Arthritis: Stories from Around the World
ISBN: 1946512710 OCLC: 1357115684 ImagineWe, LLC 2022 Featuring over 100 worldwide, personal stories written by passionate and inspiring individuals living with arthritis, and their supporters; parents, caretakers, and medical professionals. Ranging from heartfelt, hopeful, motivating, and empowering, to heart-wrenchingly eye-opening, these stories shine a light on the realities of everyday life with arthritis and related conditions. Readers will get a first-hand look at the good, the bad, and everything in between, from those who are experts in lived experience and clinical matters. This book is not only a collective effort to raise awareness that arthritis is more than just a disorder that affects the joints and highlights that people of all ages can get arthritis. Most importantly, it explains there are hundreds of different forms of arthritis that impact all areas of life in profound ways, from physical limitations, mental health, social lives, relationships, faith and spirituality, finances, and work and career life balance.