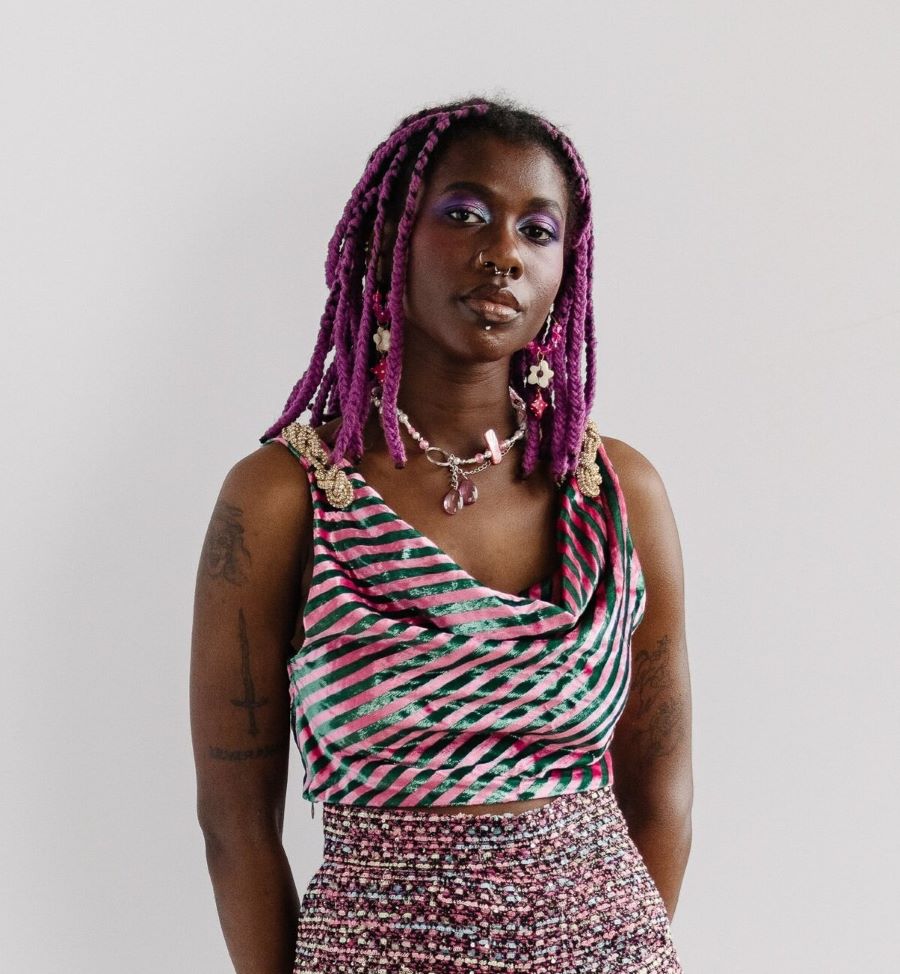 Kara Jackson
Born:
Connection to Illinois
: Jackson is from Oak Park.
Biography
: Kara Jackson is an American poet, singer, and songwriter. She is the 2019 National Youth Poet Laureate and the 2018 Youth Poet Laureate of Chicago. Her poems have appeared in Poetry, Frontier Poetry, Rookie Mag, Nimrod Literary Journal, and Saint Heron. She has two poems featured in the anthology The End of Chiraq.
---
Awards
:
Primary Literary Genre(s):
Poetry
Primary Audience(s):
Adult readers
Instagram:
https://www.instagram.com/karakara/
Web:
https://www.karajacksonmusic.com/
Web:
https://www.poetryfoundation.org/poets/kara-jackson
Web:
https://poets.org/poem/fleeing
Wikipedia:
https://en.wikipedia.org/wiki/Kara_Jackson
WorldCat:
http://www.worldcat.org/search?q=Kara++Jackson
YouTube:
https://www.youtube.com/channel/UCQNRVHFzcZYxfGYbhK6qi1Q
---
Selected Titles
Bloodstone Cowboy
ISBN: 1642591521 OCLC: 1107372702 Haymarket Books 2019 Kara Jackson's Bloodstone Cowboy is a reclamation of her lineage, an affirmation of self, and a declaration of her right to contain multitudes. These poems from the 2019 National Youth Poet Laureate complicate the definition of womanhood, troubling what it means to live in a body and love it. A complex and resilient love permeates Jackson's writing, from anthems praising her full belly to poems grappling with "sort-of" love for her midwestern hometown. Drawing on the rich traditions of Lucille Clifton and Sharon Olds, this expansive collection proudly claims the inheritance of her family's southern roots, while carving out space for Jackson to exist fully without shame. As she writes, "when the day calls I will answer to my name / claim it"