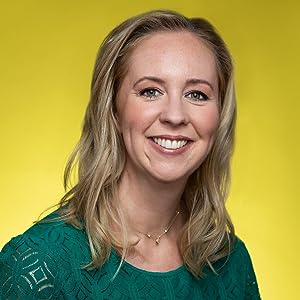 Emily Edlynn
Born:
Connection to Illinois
: Edlynn completed her doctoral degree at Loyola University Chicago, specializing in clinical psychology for children and adolescents. She lives in Oak Park outside of Chicago and works in a small private practice with children, teenagers, and adults, specializing in health psychology.
Biography
: Emily Edlynn, PhD worked in academic medicine at two large, urban children's hospitals where she served as the clinical director for two pediatric programs. Emily shifted to private practice and freelance writing about parenting in 2017, including starting a parenting blog focused on science-based guidance. She writes an advice column for Parents.com and has been featured in several national media outlets as a parenting expert.
---
Awards
:
Primary Literary Genre(s):
Non-Fiction
Primary Audience(s):
Adult readers
Blog:
https://www.emilyedlynnphd.com/
Facebook:
https://www.facebook.com/DrEmilyEdlynn/
Instagram:
https://www.instagram.com/dremilyedlynn/
Pinterest:
https://www.pinterest.com/emilyedlynn/_created/
Twitter:
https://twitter.com/DrEmilyEdlynn
Web:
https://www.emilyedlynnphd.com/
WorldCat:
http://www.worldcat.org/search?q=Emily++Edlynn
---
Selected Titles
Autonomy-Supportive Parenting: Reduce Parental Burnout and Raise Competent, Confident Children
ISBN: 1641709766 OCLC: 1357531943 Familius 2023 As parents, we want our children to take responsibility for their schoolwork, their chores, and their choices. We want them to grow into independent adults, but when we see them struggling, we sometimes have a tendency to step in and problem-solve, telling them exactly what to do or even doing things for them ourselves. The problem is the more controlling we are with our children, the more out of control they feel. When our children feel out of control, problems big and small follow—from more tantrums in thwarted toddlers to a higher risk of drug and alcohol use in adolescence. So how do we support our children's autonomy while maintaining boundaries and not losing our minds in the process? From clinical psychologist Emily Edlynn, PhD, comes a flexible parenting framework that can apply to every family and every parental relationship. With Autonomy-Supportive Parenting, you can build trust in your child and trust in yourself.