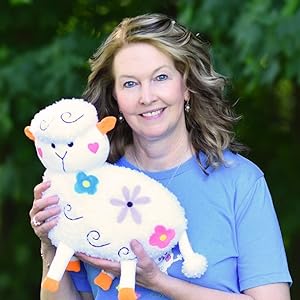 Cheryl Cheatham
Born:
Connection to Illinois
: Cheatham lives in Marine.
Biography
: Cheryl Cheatham, is a Pinnacle Book Achievement Award Winner - 2020, 2021, and 2022 for Best In Children's Adventure. Cheryl has 4 books, Perry The Sheep - The Search For The Magical Rainbow, Yaya The Sheep - Super Silly, Furry, Friends, Yaya The Sheep - The Best Day Ever, and Polly The Sheep - Super Polly Saves The Day. Each book is fun, silly, full of adventure, love, hope and kindness. Each book has a matching 24 page coloring/activity book. Cheryl Cheatham is a proud grandma, a.k.a. Yaya, of 3 little girls. I love writing and illustrating books that are silly, colorful, and full of imagination. I also love giving back to my community. Donations of books and coloring books are made to SSM Health Cardinal Glennon Children's Hospital, St. Louis Children's Hospital, Mid America Transplant Services, Leaps of Love, local schools, daycares, libraries, and local children who really need a smile. So proud to have earned the Pinnacle Book Achievement Award for each book and the new Perry The Sheep Christmas Tails Activity Book. As of October 2023, over 1,200 books have been donated!!!!! All of us can make a difference in the life of a child! She is doing this 1 book at a time.
---
Awards
:
Primary Literary Genre(s):
Fiction
Primary Audience(s):
Children
E-Mail:
YayaTheSheep@Yahoo.com
Facebook:
https://www.facebook.com/YayaTheSheep
Instagram:
https://www.instagram.com/YayaTheSheep
Web:
https://cherylcheatham.com/
WorldCat:
http://www.worldcat.org/search?q=Cheryl++Cheatham
YouTube:
https://www.youtube.com/results?search_query=yayathesheep
---
Selected Titles
Perry the Sheep: The Search for the Magical Rainbow
ISBN: 1664132732 OCLC: Xlibris 2020 Perry The Sheep is searching for the Magical Rainbow. The Magical Rainbow is full of Love,Hope,and Kindness which Perry wants to spread all over the world. Perry and his friends go on many adventures and travel around the universe in search of the Magical Rainbow.
Yaya The Sheep: Super Silly, Furry, Friends
ISBN: 1664168532 OCLC: 1268939130 Xlibris 2021 Yaya The Sheep and 19 of her super silly, furry, friends explore amazing, exciting, fun, jobs. Who do you want to be when you grow up? A hot air balloon pilot, an author, a butterfly catcher, a pastry chef, a super hero? Join Yaya and explore 17 incredible jobs.