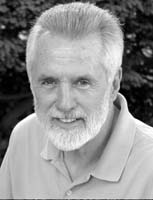 John Coyne
Born:
1937 in Chicago, Illinois
Pen Name:
None
Connection to Illinois
: Coyne grew up on a farm across from Midlothian Country Club. He started caddying at Midlothian Country Club at age 12 and worked summers at the country club while a student at St. Christopher's, through high school at Joliet Catholic High
Biography
: After graduating from Saint Louis University and earning a masters degree in English from Western Michigan University, Coyne served with the first Peace Corps Volunteers to Ethiopia before becoming a novelist and college administrator.Coyne has written over twenty books of fiction and nonfiction, and edited three books on golf instruction. He is currently with the College of New Rochelle in New York and is still active in promoting the Peace Corps.
---
Awards
:
Primary Audience(s):
Adult readers; Children; Young adult readers
Email:
jpcoyne@optonline.net
Website:
http://johncoynebooks.com
John Coyne on WorldCat :
http://www.worldcat.org/search?q=john++coyne
---
Selected Titles
Brothers
ISBN: 0349130132 OCLC: 12519842 Abacus, London : 1984, ©1983.
Brothers and sisters.
ISBN: 0586074449 OCLC: 18051024 Grafton, 1988.
Child of shadows /
ISBN: 0446361240 OCLC: 24633455 Warner Books, New York : 1991, ©1990.
Classical monologues from Aeschylus to Bernard Shaw
ISBN: 1557836159 OCLC: 49492971 Applause Theatre & Cinema ; New York : ©2002-
Hobgoblin /
ISBN: 0446359211 OCLC: 22522753 Warner, New York : Warner Books,
Hobgoblin.
ISBN: 9780486808093 OCLC: 969015533 Dover Publications 2015. Ancient magic meets contemporary horror in this thrilling tale of a young man's obsession. Scott Gardiner is already shattered by the demise of his character in a sword-and-sorcery fantasy. When his father dies at almost exactly the same moment, the line between nightmare and reality begins to erode. Scott and his mom attempt to start over by moving to Ballycastle, a medieval Irish manor house rebuilt on the banks of the Hudson. A new role-playing game captures Scott's imagination: Hobgoblin, in which he takes on the identity of the legendary Irish hero Brian Borù. Before long, he's seeing a black annis ― a terrifying creature of Celtic myth ― darting about the estate. Scott plunges deeper and deeper into the dreamlike allure of Hobgoblin until more than just his sanity is at stake and he is forced to rescue others from a dark power.
The caddie who knew Ben Hogan
ISBN: 9781466806481 OCLC: 1028868205 Thomas Dunne Books, New York : 2007.
The caddie who knew Ben Hogan /
ISBN: 031237125X OCLC: 162523825 Thomas Dunne Books, New York : 2007.
The Hunting season /
ISBN: 0446343218 OCLC: 18322416 Warner, New York, N.Y. : 1988, ©1987.
The legacy :
ISBN: 0425067459 OCLC: 11357768 Berkley Books, New York : 1979.
The legacy :
ISBN: 0441478522 OCLC: 15535913 Berkley Pub. Group, New York : 1987, ©1979.
The piercing /
ISBN: 0441663109 OCLC: 15182715 Berkley Pub. Co., New York : 1986, ©1979.
The searing
ISBN: 0441756948 OCLC: 16308325 Berkley, New York : 1987, ©1980.
The shroud
ISBN: 0441762255 OCLC: 15999071 Charter Books, New York : 1987, ©1983.
The shroud /
ISBN: 0425062430 OCLC: 9709859 Berkley Books, New York : 1983.