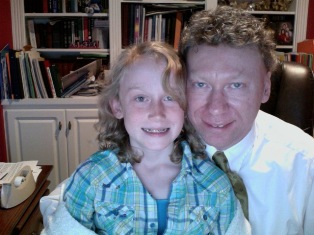 Gordon Wayman
Born:
1960 in Benton, Illinois
Connection to Illinois
: Wayman was born in Benton and currently resides in Springfield.
Biography
: Growing up in Benton, Illinois, Gordon learned traditional family small town values. His family took him to church every Sunday Morning and Wednesday Evening. His father was the owner and operator of "The Dairy Cup", a ice cream stand in Christopher, Illinois (seven miles from Benton.) Every weekend, as a child, Gordon and his brother Garry, would go with their mother in the evening to help out at the Ice Cream stand. Gordon waited on his first customer when he was about 10 years old. Gordon delivered newspapers during his teen years in Benton. He actually had three paper routes for the "Benton Evening News." Later on he worked at Hardees and became a "Shift Leader." He received the "Employee of the Month" award two months in a row. In Junior High School Gordon served on the Student Counsel. In High School he was active in student government, mainly as a rebel writing letters to the editor against the "oppression" of the school administration and how the school treated the students like "prisoners" with "no freedom." Gordon ran for Student Counsel President his senior year and lost. Gordon became active in politics with the Republican Party during the 1976 campaign of local candidate for Sheriff Ron Summers. In 1978, he was the County Coordinator for George Albert Williams' campaign for State Senate. He started the Franklin County Teenage Republican Club and later the county Young Republicans. In 1978 Gordon received a statewide award as the "Outstanding Teenage Republican for Illinois." At age 18 Gordon was elected Precinct Committeeman for Precinct 7 in Benton. He served six years in that position. In 1978 he graduated from High School and attended Southern Illinois University in Carbondale, Illinois. While there he was President of the SIU College Republicans. He started a newsletter "The Southern Illinois GOP Reporter" that went out to over 20 county precinct committeemen and party activists. In 1979 Gordon received the WMCL Radio "Community Service Award." In 1980 Gordon was appointed Illinois Page for the GOP National Convention in which Ronald Reagan was nominated for President. In 1984 Gordon received 21,212 votes and was elected Alternate Delegate to the Republican National Nominating Convention. Gordon worked professionally for several candidates as Campaign Manager and as a paid consultant. He managed Pete Prineas' campaign for U.S. Congress in 1982 and Miki Cooper's campaign for State Representative in 1984. He served as a political consultant for Vic Koenig in 1984 during an exploratory process to run for U.S. Congress. He was county coordinator for Jim Thompson for Governor and worked in all the campaigns of Jim Edgar for Secretary of State and Governor.Gordon graduated from SIU in 1982 with a degree in Political Science and Communications. He went to Graduate School for his Masters in Political Science for one year. He attended the University of Illinois at Springfield taking courses towards a Master's Degree in Communications in the 1985-87. Gordon and his family are active in church and attend Real Life Church in Springfield, Illinois. He is currently a volunteer for the Abraham Lincoln Presidential Library and Museum in Springfield, Illinois. Gordon can be contacted by email at: gwayman@comcast.net.
---
Awards
:
Primary Literary Genre(s):
Fiction
Primary Audience(s):
Adult readers
Email:
gwayman@comcast.net
Facebook:
http://www.facebook.com/gordon.wayman?ref=search=gordon+wayman
Gordon Wayman on WorldCat :
http://www.worldcat.org/search?q=gordon+wayman
---
Selected Titles
While You Do Your Business
ISBN: 1598861808 OCLC: 2006-02-01 You will go through this book with a smile on your face, laughing yourself silly day in and day out.