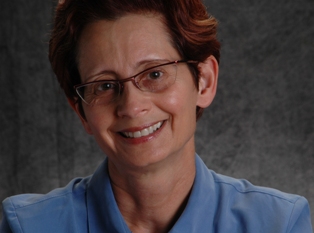 Diana E. Sheets
Born:
Pen Name:
None
Connection to Illinois
: Diana E. Sheets has lived in Champaign Illinois since 1997
Biography
: I have a Ph.D. in Modern European History from Columbia University and received honors while studying Literature and Politics with Edward Said, one the most famous literary critics of the twentieth century. After obtaining my Ph.D. I worked in corporate sales in greater metropolitan New York for twelve years before relocating to Champaign, Illinois to write fiction late in 1997. In 1999 I received a joint Research Scholar appointment in the English and History Departments at the University of Illinois, which I retain today. While I have taught, most of my energy has been devoted to writing. In addition to publishing two novels in 2010, The Cusp of Dreams and American Suite, I also published an essay "The Great Books and Cultural Identity: The Rise and Fall of Western Memory and Its Implications for Our Time" that appears in Reading in 2010, a collection edited by Michael F. Shaughnessy (Nova Science Publishers). I have completed a draft of my third novel, a post-apoc alyptic story about the loss of cultural memory. In 2007 I created my website, Literary Gulag, http://www.literarygulag.com, devoted to literary criticism and political commentary, as well as my fiction. Much (though not all) of the content of Literary Gulag is also featured on the IDEALS website, https://www.ideals.illinois.edu/handle/2142/3459, hosted by the University of Illinois. I began writing Literary Gulag in order to explore with Internet readers why great fiction has died. The website has received a great deal of attention. I have been quoted by Will England, White House Correspondent for the National Journal and Edward Luce, Washington D.C. Bureau Chief for the Financial Times. I have been interviewed by Josh Burek, the Opinion Editor of The Christian Science Monitor. Senior Columnist Michael F. Shaughnessy of EdNews.org has regularly featured me in his online newspaper columns. I have appeared on many radio programs, both NPR affiliates and talk radio. Portions of several of my essays have been publishe d in newspapers. While promoting The Cusp of Dreams and American Suite, I appeared on Smoki Bacon's "The Literati Scene," broadcast on Boston public television. The best discussion about the plots of both novels occurred with Mindy Todd on "The Point." Many of my radio and TV interviews can be heard and/or downloaded from my website. My first novel, The Cusp of Dreams (Lulu, 2010) was conceived in the tradition of Arthur Miller's Death of a Salesman (1949) and David Mamet's Glengarry Glen Ross (1984). It examines the downsizing of America that began with the death of manufacturing in the 1980s and is a fictionalized portrayal of my experiences. The novel dares to ask one of the last great unanswered questions of theater and fiction: What happens when women in the workplace become as venal as their male counterparts? Ideally, the novel shocks and offends while revealing those truths we strive desperately to conceal.My second novel, American Suite (Jorge Pinto Books, 2010), is a parody/satire of "chick lit" in the style of Bridget Jones's Diary (1996) and The Girls' Guide to Hunting and Fishing (1999). Beneath the breezy facade is an allegory of America at war with herself. American Suite is presented by means of three interleaved diaries that reveal the interpersonal dynamics of the Selby family. Rosalyn resides in New York City. Though WASP, she insists she is Jewish and swears in Yiddish. Her youngest daughter, Arisa, has fled New York for the Flatlands to begin a life as a writer. She falls in love with almost every man she meets while striving to be civil in the land of "Overly Friendly People." Her sister, Sophie, who lives in Connecticut, is married with three boys. The children struggle with their identity. The eldest becomes Jewish. The middle child embraces the Hindu faith. The youngest is Christian and very devout. What begins as a parody of "chick li t" diverges into a fabulist crime novel in which feminized virtue and political correctness are riotously assaulted. "The American Novel," as Tom Wolfe noted, "is dying . . . ." To survive, "it needs . . . food. It needs novelists with huge appetites and mighty, unslaked thirsts for . . . America . . . as she is right now." My stories are conceived in this spirit. For readers who see refuge in pretty words, look elsewhere.
---
Awards
:
Primary Literary Genre(s):
Fiction
Primary Audience(s):
Adult readers; Adult readers
Email:
dianasheets@literarygulag.com
Website:
http://www.literarygulag.com
Diana E. Sheets on WorldCat :
http://www.worldcat.org/search?q=diana+e.+sheets
---
Selected Titles
The cusp of dreams /
ISBN: 0557243734 OCLC: 614018782 Lulu.com, [Place of publication not identified] : 2010. The Cusp of Dreams is the dark saga of our time: men and women desperate to close penny-ante deals in order to pay next month's rent. To survive they will do almost anything. Yet despite their treachery toward others, they themselves are at risk of losing it all--their jobs, their relationships, and their families. For these men and women living on the cusp, there is no reprieve--Publisher description.