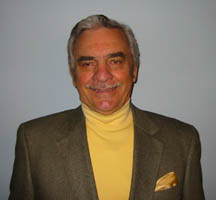 Albert Hrubetz III
Born:
Collinsville, Illinois
Pen Name:
None
Connection to Illinois
: N/A
Biography
: Albert Hrubetz III is Chairman and President of Hrubetz Oil Company and has been active in the petroleum industry for fifty-five years. He is a registered Professional Engineer and a past director of the American Petroleum Institute. He is also a member of the Dallas Geological Association and the Dallas Geophysical Society.Mr. Hrubetz is a Knight of Malta and a Knight Commander in the Equestarian Order of the Holy Sepulchre of Jerusalem. He is also a recipient of the Alumni Merit Award from St. Louis University in recognition of distinguished achievement in geophysical exploration.
---
Awards
:
Email:
ahrubetz@aol.com
Albert Hrubetz III on WorldCat :
http://www.worldcat.org/search?q=albert+hrubetz+iii
---
Selected Titles
Maryville, Illinois :
ISBN: 0977915603 OCLC: 72602791 Epigram Press, Dallas, Tex. : ©2006. "When the Great Depression struck, it brought distress and hard times to parents, but for their sons and daughters--growing up in the small town of Maryville, Illinois in the 1930s and 1940s--it was a time of childhood innocence and joy. In "Maryville, Illinois", the author describes his idyllic boyhood and paints a vivid picture of a small town in a very different time."--Page [4], cover.