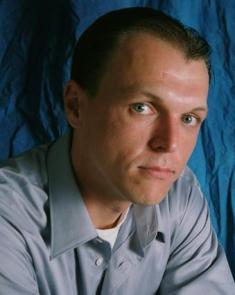 Kenneth David Kirschnick
Born:
Chicago, IL
Pen Name:
None
Connection to Illinois
: Mr. Kirschnick has been a resident since his birth. He was born on the west side of Chicago and raised on the Northwest side by O'Hare airport. He resides in the Chicagoland area.
Biography
: Kenneth was a Mass Communications major who works in radio and television.
---
Awards
:
Primary Audience(s):
Adult readers
Email:
kennys777@hotmail.com
Facebook:
http://www.facebook.com/search.php?q=kathy+kinser&init=quick&tas=0.8065794494694061#!/kenneth.kirschnick=kenneth+david+kirschnick
Website:
http://www.kirschnick.blogspot.com
Kenneth David Kirschnick on WorldCat :
http://www.worldcat.org/search?q=kenneth+david+kirschnick
---
Selected Titles
Jails, Institutions, and Death
ISBN: 0595377289 OCLC: iUniverse, Inc. 2005