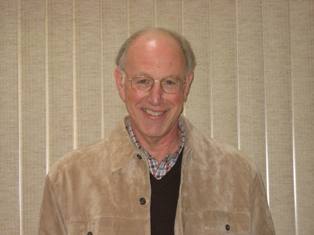 Neal Samors
Born:
in Chicago, Illinois
Pen Name:
None
Connection to Illinois
: Samors is a lifelong resident of Chicago.
Biography
: Samors is a Chicago historian and an award winning author. He was recently presented the 2008 Independent Publisher Book Award Silver Medal for Great Lakes Regional Non-Fiction for the book Downtown Chicago in Transition. He also won the 2007 Gold Medal in history from the Independent Publishers for his book Chicago in the 1960s.
---
Awards
:
The Old Chicago Neighborhood
Primary Literary Genre(s):
Non-Fiction
Primary Audience(s):
Adult readers
Email:
NSamors@comcast.net
Website:
http://www.chicagosbooks.com
Neal Samors on WorldCat :
http://www.worldcat.org/search?q=neal+samors
---
Selected Titles
A kid from the Windy City
ISBN: 9780978866341 OCLC: 701412148 Chicago's Books Press, [Buffalo, Grove, Ill.] : ©2010.
Chicago in the sixties :
ISBN: 0978866312 OCLC: 74278711 Chicago's Books, [Chicago] : ©2006. Presents the memories and photographs of eighty Chicagoans with different backgrounds and experiences of life during the 1960s. Includes personal recollections by Robert Adamowski, Leonard Amari, Jon Anderson, Judge Marvin Aspen, Kent Beauchamp, Art Berman, Shelley Berman, Trudy Bers, Dick Biondi, Eric Bronsky, Alderman Edward M. Burke, Truda Chick, Richard Christiansen, Joel Daly, US Congressman Danny Davis, Leon Despres, Anna Marie DiBuono, Tom Dreesen, Judge Richard Elrod, Robert Feder, Rick Fizdale, John Gorman, Jackie Grimshaw, Jon Hahn, Al Hall, Glenn Hall, Bill "Red" Hay, Hugh Hefner, Ken Holtzman, Reverend Jesse Jackson, Walter Jacobson, Bill Jauss, Marilyn Katz, Johnny "Red" Kerr, Nick Kladis, Judge Charles Kocoras, Rick Kogan, Bill Kurtis, Jim Landis, Richard Lang, Joe Levinson, Ramsey Lewis, Gene Mackevich, Joe Mantegna, Norman Mark, Frank Mathie, Erin McCann, James McDonough, Jo Baskin Minow, Newton Minow, Mike Nussbaum, James O'Connor, Sheldon Patinkin, Sandra Pesmen, Jerry Petacque, William "Billy" Petersen, Dr. Charles "Arch" Pounian, Mike Pyle, Harold Ramis, Ronnie Rice, Jimmy Rittenberg, Jack Rosenberg, Carmen Salvino, Warner Saunders, Gale Sayers, US Congresswoman Janice Schakowsky, Raymond Simon, Gary Sinise, Bob Sirott, Joyce Sloane, Lee B. Stern, Bill "Moose" Skowron, Harry Volkman, Clark Weber, Joel Weisman, Lois Wille, Harvey Wittenberg, Bruce Wolf, and Steve Zucker.
Chicago's far north side :
ISBN: 092477231X OCLC: 45203846 Rogers Park/West Ridge Historical Society, [Chicago] : ©2000.
Neighborhoods within neighborhoods :
ISBN: 0971684200 OCLC: 49846711 Rogers Park/West Ridge Historical Society, [Chicago, Ill.] : 2002. What do Shecky Greene, Harold Ramis, Scott Turow, and Hugh Downs have in common? They all spent a portion of their lives in the Chicago communities of Rogers Park and West Ridge. Their remembrances are presented in this new book, Neighborhoods Within Neigbborhoods: Twentieth Century Life on Chicago's Far North Side. This 240-page volume contains 175 photographs, many published for the first time, along with stories from more than 130 current and former residents. In addition, the book includes essays about life in the these neighborhoods by New York Times columnist Ira Berkow, broadcaster Hugh Downs, Chicago Sun-Times editor Dan Miller, CBS-TV producer Steve Friedman, and U.S. Congresswoman Jan Schakowsky. Also includes excerpts from oral histories conducted with more than 125 current and former neighborhood residents, including Joel Weisman, Sr. Ann Ida Gannon, Neil Hartigan and Art Berman. Includes Chapters for the Loyola, Morse Ave, Howard St., Ridge, West Rogers Park and North Town neighborhoods.