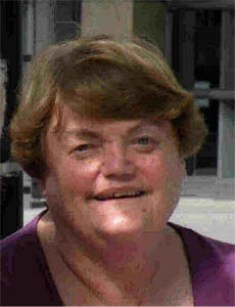 Elizabeth Walter
Born:
Karlsdorf, Yugoslavia
Pen Name:
None
Connection to Illinois
: Elizabeth Walter lives in a suburb of Chicago, Illinois.
Biography
: Elizabeth B. Walter was born in Karlsdorf, which was in Banat, Yugoslavia (now Serbia). She spent almost three years in Communist Yugoslavian concentration camps AFTER World War II. WHY? Because she was an ethnic German. She and her family escaped on foot across Hungary to Austria. The family was reunited with her father in bombed out Munich, Germany. In 1950 the family emigrated to America. In 1998 Ms. Walter received the prestigious American Legion Auxiliary Woman of the Year award for sharing her personal story of survival in the face of physical and emotional suffering in her book Barefoot in the Rubble. The book is included in the bibliography of the Holocaust Memorial Foundation of Illinois and is a part of their collection. For thirty four years, Ms.Walter directed the Kindergruppe of the American Aid Society of German Descendants in Chicago, a cultural group founded to help displaced Donauschwaben after World War II. She has been involved in the visual arts for almost all of her life. Ms. Walter attended the Art Institute of Chicago, later taught oil painting and art, and has created art through various mediums including oils, watercolors, colored pencils, clay, etchings and engravings. In 2011, Elizabeth completed her second book, Kirchweih Fest: A Donauschwaben Celebration from Europe to America. This beautifully illustrated book depicts a traditional Donauschwaben Kirchweih the way it was in her hometown of Karlsdorf, and shows how the Kirchweih Fest is celebrated in America today. Ms. Walter has been recognized at many events, including the following: • Barefoot in the Rubble displayed in 'ETHNIC CLEANSING 1944 - 1950, The Expulsion of Ethnic Germans', Senate Russel Rotunda, Washington D.C., 1998 • Speaker, International German American Book Fair, Wayne State University, Michigan, 1999 • Speaker, Women's History Month, Argonne National Laboratory, Argonne, Illinois, 2000 • Illinois Author of the Month, Illinois State Library, Springfield, Illinois, 2000 • Speaker, Symposium on Ethnic Cleansing , Duquesne University, Pittsburgh, Pennsylvania, 2000 • Participant, ISSEI - International Society for the Study of European Ideas, 8th International Conference 2002, University of Wales, Aberystwyth, U.K. • Speaker, Sister Cities of America, Monroe County Annex Building, Waterloo, Illinois , 2002 • Guest Speaker, continuing lecture series 'Women in War: In their own words", organized by Save Our Sisters ( S.O.S. ), Chicago Bar Association, Alliance for Women, 2008 • Guest Speaker, Premiere of documentary "The Forgotten Genocide", St. Louis Community College at Meramec, St Louis, Missouri, 2010 • Annual Speaker for National Library Week, Columbia Library, Columbia, Illinois, 2003- present
---
Awards
:
Primary Audience(s):
Adult readers; Children; Young adult readers
Email:
info@pannoniapress.com
Website:
http://www.PANNONIAPRESS.com
Elizabeth Walter on WorldCat :
http://www.worldcat.org/search?q=elizabeth+walter
---
Selected Titles
Barefoot in the rubble
ISBN: 0965779319 OCLC: 44939891 Pannonia Press, Palatine, Ill. : 2000, ©1997.
Barefoot in the rubble /
ISBN: 0965779300 OCLC: 37128586 Pannonia Press, Palatine, Ill. : ©1997.