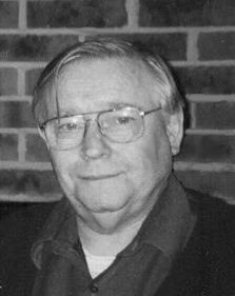 Robert Donald Sutherland
Born:
November 4, 1937 in Blytheville, Arkansas
Pen Name:
None
Connection to Illinois
: Robert taught at Illinois State University and lives in Bloomington.
Biography
: Robert Sutherland was a professor at Illinois State University. While there, he taught courses in Linguistics and Creative Writing. He particularly enjoyed teaching Old English, History of the English Language, and Semantic Theory. He was the co-founder of Pikestaff Publications, Inc. and is a literary scholar with a focus on linguistics.His publications include ''Language and Lewis Carroll'', ''Sticklewort and Feverfew'', which received the 1981 Friends of American Writers Juvenile Book Merit Award for author/illustrator, and ''The Farringford Cadenza''.
---
Awards
:
Friends of American Writers Juvenile Book Merit Award for ''Sticklewort and Feverfew'' (author/illustrator)
Primary Audience(s):
Adult readers; Children; Children; Young adult readers
Email:
rds@robertdsutherland.com
Website:
http://www.robertdsutherland.com
Robert Donald Sutherland on WorldCat :
http://www.worldcat.org/search?q=robert+donald+sutherland
---
Selected Titles
Language and Lewis Carroll
ISBN: 9027907196 OCLC: 603523924 Mouton, The Hague, 1970.
Language and lewis carroll.
ISBN: 9783110801682 OCLC: 907195317 Walter De Gruyter & Co, Berlin : 1970.
Sticklewort and feverfew /
ISBN: 0936044004 OCLC: 7326585 Pikestaff Press, Normal, Ill. : ©1980. The human and animal inhabitants of a small town band together to save their homes from the pollution created by the Sudge-Buddle factory.
The Farringford Cadenza :
ISBN: 9780936044088 OCLC: 154699588 In 1947, Charles Philip Farringford, one of America's foremost composers, dies on a train returning home to New York after performing his as-yet-unpublished Fifth Piano Concerto. When his body arrives at Penn Station wearing pajama trousers backside front, there are two one-way tickets to New York in the sleeping compartment but no companion. Also missing is Farringford's suitcase, and with it the unique manuscript of the six-minute cadenza for solo piano that occurs in the concerto. Thirty-four years after Farringford's death the cadenza manuscript is found, temporally, almost immediately it is misplaced, or perhaps stolen. The Farringford Cadenza is a suspenseful, humorous literary mystery which subtly skews generic conventions to continually surprise readers with reversals of their assumptions and expectations. Beneath the surface, the novel explores the consequences of illusion and self-delusion, the many faces of deceit, and questions concerning people's ethical responsibilities with regard to art and culture.