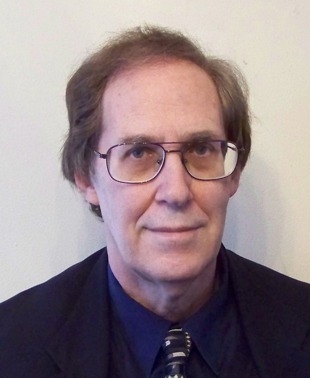 Robert Pruter
Born:
1944 in Philadelphia, Pennsylvania
Pen Name:
None
Connection to Illinois
: Pruter has lived in the Chicago area since 1951 when his family moved to Berwyn, Illinois. He is a 1962 graduate of Proviso East High School, Maywood, Illinois. He received a BA degree in history at Roosevelt University in 1967, a an MA degree in history with honors at Roosevelt University in 1976, and an MLIS degree from Dominican University in 2000. He currently resides in Elmhurst, Illinois.
Biography
: Pruter is a freelance researcher and writer, his work having been motivated by a lifelong love both for the history of sports and for the history of African-American music as they relate to his hometown of Chicago. He was an encyclopedia editor in the social sciences for more than 27 years, from 1968 to 1996, at ''New Standard Encyclopedia''. Since 2001, he has been reference and government documents librarian at Lewis University Library in Romeoville, Illinois. He also served as the rhythm-and-blues editor for ''Goldmine'' magazine from 1985 to 2006.
---
Awards
:
'''Award for Excellence in Historical Sound Research''' from the Association for Recorded Sound Collections, 1992 for ''Chicago Soul.'' '''Certificate of Excellence''' for scholarly works from the Illinois State Historical Society, 1992, for ''Chicago Sou
Primary Literary Genre(s):
History; Non-Fiction
Primary Audience(s):
Adult readers
Email:
pruterro@lewisu.edu
Facebook:
http://www.facebook.com/profile.php?id=1730948319&ref=search=robert+pruter
Robert Pruter on WorldCat :
http://www.worldcat.org/search?q=robert++pruter
---
Selected Titles
Chicago soul /
ISBN: 0252062590 OCLC: 25604576 University of Illinois Press, Urbana : 1992.
Doowop :
ISBN: 9780252065064 OCLC: 32509507 University of Illinois Press, Urbana, Ill. : ©1996. Basses burbled low, tenors soared, leads wailed, and choruses chanted in harmony in the earliest doowop groups as this cutting-edge early rock 'n' roll music captured the atmosphere of the era, a long-ago sound that touches the emotions even today. Doowop rose out of teen culture on the streets of Chicago and other big cities in the 1950s, creating a new type of music that largely supplanted the old forms of rhythm and blues and pop music.
The rise of American high school sports and the search for control, 1880-1930 /
ISBN: 0815633149 OCLC: 867741282 Syracuse University Press, Syracuse, N.Y. : 2013.