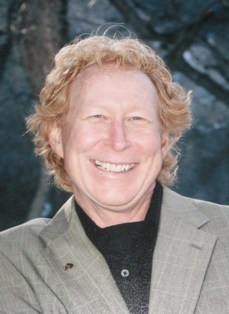 Victor W. Pearn
Born:
Connection to Illinois
: Pearn was born in Jacksonville, Illinois and is a graduate of University of Illinois, Springfield.
Biography
: Pearn served in the US Marine Corps from 1969 - 1972. He received his a BA from the University of Illinois, Springfield and a MA in English Literature/Creative Writing at the University of Colorado in Boulder. He grew up in Jacksonville, Illinois and now lives in Boulder, Colorado.Before writing ''Point Guard'', his first novel, Victor wrote poetry exclusively.Pearn has twice been nominated for the Pulitzer Prize for poetry, in 1994 for the chapbook ''Swans Pausing'' and last year for his most recent collection ''American Western Song, Poems from 1976 to 2001''. Pearn's poems have been called 'short, expressive, nostalgic and visual'. ''American Western Song'' is an exploration of Pearn's experiences living in Colorado and going through Marine basic training during the Vietnam War.A book review on ''Apricot Harvest'', Pearn's latest book, from James A. Cox, Editor-in-Chief, of Midwest Book Review. ''Poetry expresses ourselves in many ways. "Apricot Harvest" is the twelfth book of poetry from Victor W. Pearn, longtime poetry enthusiastic and longtime teacher, bringing his passion and world travels together for his latest volume. A treat for poetry readers, "Apricot Harvest" shouldn't be quickly overlooked, highly recommended. "An Ignorant Commune": Have they eaten all the wild/animals on their land?/Are they/now trying to/eat all the insects?''
---
Awards
:
Email:
happypoet@hotmail.com
Victor W. Pearn on WorldCat :
http://www.worldcat.org/search?q=victor+w.+pearn
---
Selected Titles
American Western song :
ISBN: 0738838675 OCLC: 45793796
Apricot harvest :
ISBN: 9780984652372 OCLC: 812845595 Indian Paintbrush Poets, Fort Collins, Colorado : 2012.
Cattails and Sagebrush /
ISBN: 0989724204 OCLC: 860862795 "Cattails and Sagebrush" is an 86 page compilation of poetry by Victor Pearn. The subject matter of his musings range from the Colorado tundra to the Chinese tomb of Confucius, and from our three daily meals to a local park. Deftly written and using words the way an artist uses paints, the prose poetry of Victor Pearn creates memorable images that last long after this anthology has been set back on the shelf"--Amazon.com.
Devil dogs and jarheads /
ISBN: 0966619633 OCLC: 52624456 Busca, Ithaca, N.Y. : ©2003.
Dream season :
ISBN: 9781520728810 OCLC: 984996600
Point guard :
ISBN: 0977731804 OCLC: 69241656 Pearn and Assoc., Boulder, Colo. : ©2006. In the 1950s. as a poor young teenager from a broken home, Gary's main joy in life -- basketball -- is flustered by conflicts with the coach, who dislikes him, and with the town bully. trying for a fresh start, he transfers to Ashland High for his senior year. Once there, in the town where he was born, all his dreams of basketball glory begin to come true ...
Swans pausing :
ISBN: 0964423901 OCLC: 33481599 Foothills Pub., Boulder, Colo. : 1994.