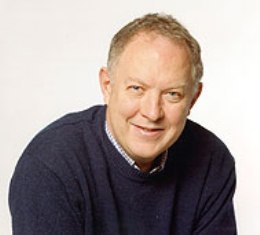 Steve Neal
Born:
Born:1950 in Coos Bay, Oregon
Died:
February 18, 2004 in Hinsdale, Illinois
Pen Name:
None
Connection to Illinois
: *A longtime political columnist for the ''Chicago Sun Times''
Biography
: Neal was a world-renowned journalist and political historian. He has been a political columnist for the ''Chicago Sun-Times'' since 1987. He studied at the University of Oregon and was a graduate of Columbia University's School of Journalism. During his career, Neal served as a byline reporter and columnist for the ''Oregon Journal'', the ''Philadelphia Inquirer'' and the'' Chicago Tribune'', rising to the level of White House correspondent for the ''Tribune''. From 1987 until his death in 2004, he worked with the ''Chicago Sun-Times'', writing a frequent political column for their editorial page.His hero was Abraham Lincoln, and he campaigned for public support to transfer Lincoln's papers and memorabilia to a scholarly, nonpolitical library and museum that would serve as a focus for public education of the life of the 16th President of the United States. The Abraham Lincoln Presidential Library opened to the public in 2005. In honor of Neal's work and advocacy for the creation of the Abraham Lincoln Presidential Library & Museum, the library's reading room was named after him and the published collection of materials owned by Neal was donated to the library. It consisted of 1,950 books alone. Read more about the 'Steve Neal Reading Room' on the [http://www.alplm.org/library/steve_neal.html Abraham Lincoln Presential Library & Museum website].
---
Awards
:
-- ''Wall Street Journal`s'' Critic`s Choice award
-- Three Time Pulitzer Prize Nominee
Primary Audience(s):
Adult readers
Steve Neal on WorldCat :
http://www.worldcat.org/search?q=steve+neal
---
Selected Titles
Dark horse :
ISBN: 0700604545 OCLC: 20354618 University Press of Kansas, Lawrence, Kan. : ©1989.
Harry and Ike :
ISBN: 0743223748 OCLC: 50626089
HST :
ISBN: 0809325586 OCLC: 52251399 Southern Illinois University, Carbondale : ©2003. "Longtime Chicago journalist Steve Neal has edited twenty of these remarkable interviews for HST: Memories of the Truman Years." "Candid and insightful, the recollections include those of statesmen Dean Acheson and Averell Harriman, soldiers Omar Bradley and Lucius Clay; Truman's best friend Thomas Evans; associates Clark Clifford and Matt Connelly; 1948 Republican vice-presidential nominee Earl Warren; artist Thomas Hart Benton; West German leader Konrad Adnauer; former New Dealers Sam Rosenman and James Rowe; journalist Richard L. Strout; and many others." "An honest portrait of Truman emerges from the firsthand accounts of those who knew him best. HST: Memories of the Truman Years spans Truman's rise to the presidency and his responses of the challenges of World War II, the Soviet blockade of Berlin the rebuilding of postwar Europe, the 1948 campaign, his controversial firing of General Douglas MacArthur, and his courageous leadership on civil rights."--Jacket.
McNary of Oregon :
ISBN: 0875951732 OCLC: 12214557 Western Imprints, Portland, Or. : ©1985.
Rolling on the river :
ISBN: 080932282X OCLC: 45843688 Southern Illinois University Press, Carbondale, Ill. : 1999.
The Eisenhowers
ISBN: 0700602607 OCLC: 11655272 University Press of Kansas, Lawrence, Kan. : 1984.
The Eisenhowers :
ISBN: 0385124473 OCLC: 4005553 Doubleday, Garden City, N.Y. : 1978. Biography covering the last three generations of the Eisenhower family: President Eisenhower, his wife Mamie, and their son John and grandson David.
They never go back to Pocatello :
ISBN: 0875952011 OCLC: 18051539 Oregon Historical Society Press, Portland, Or. : ©1988.