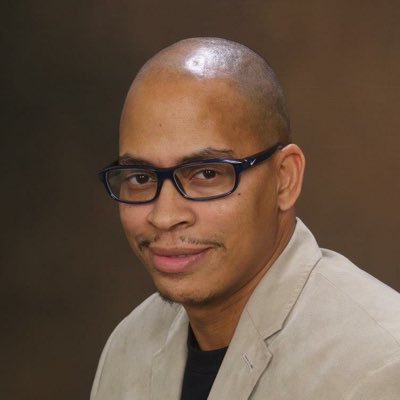 Shelby Holmes
Born:
1970 in Chicago, IL
Pen Name:
Shelby Holmes
Connection to Illinois
: Holmes was born and raised in the Chicago metropolitan area. He lived in Oak Park for three years while attending Robert Morris College and Governor State University and now resides in Shorewood.
Biography
: Shelby Holmes, an inspirational poet, playwright, radio spokesperson, author, and preacher earned his bachelor's degree from Governors state University and his masters degree from Dallas Baptist University. Formerly a associate minister of a Baptist Church in Dallas, he and his wife live in the midwest.
---
Awards
:
Primary Literary Genre(s):
Non-Fiction; Other
Primary Audience(s):
Adult readers; Young adult readers
Email:
shelby@ssholmes.com
Website:
http://ssholmes.com
Shelby Holmes on WorldCat :
http://www.worldcat.org/search?q=shelby+holmes
---
Selected Titles
Spiritual Latte
ISBN: 9781491756690 OCLC: 922460184 iUniverse Inc 2015. Spiritual Latte: Meditation, Poetry, and Hymns to Jump-Start the Day shares the inspired work of a minister and poet, Shelby Holmes. He draws upon the model of prayer he saw his own father follow, his years of experience in beginning his days in prayer for God to bless his family, and his insights from study and ministry. Holmes considers the ability to worship God as the most vital part of our growth in knowing our Savior. It is the quintessential driving force to spiritual success against the forces of darkness. The desire to worship God in prayer, song, and spoken word has been his greatest testimony. In this book, he shares some of his most powerful prayers, words of wisdom, and songs from the throne room of God. The push is to pierce the hearts of his readers to share their gifts and talents and to evoke change in the world. He prays that each word will be useful to your life, family, and maturity in Christ. If you find yourself yearning to grow in your faith and to know more about the Savior, then Spiritual Latte: Meditation, Poetry, and Hymns to Jump-Start the Day will help you approach God with an upraised cup ready for the filling and a thirst for drinking what He pours out for you.
The Balancing Act: A Guide to Maintaining a Healthy Marriage
ISBN: 0595533132 OCLC: iUniverse 2008 Reverend Shelby and Shawn Holmes have been married for over thirteen years and the proud parents of their baby girl Nina Johanna Holmes. Reverend Holmes is the Founder of M.T.O.I Ministry and Senior Pastor of Refuge Missionary Baptist Church in Texas, where their motto is A Place Where God's People are His Prized Possession. Reverend Shelby and Shawn Holmes are natives of the windy city, Chicago Illinois. Reverend Homes is a noted Speaker, Teacher, Author and Powerful Preacher of God. RMBC uses a powerful and progressive approach to educating God's people and the restoration of family values. Their dynamic style of teaching, biblically based principles for everyday use have influenced many marriages and families to find Christ. This book is yet another accomplishment of this growing Church and Ministry for God.