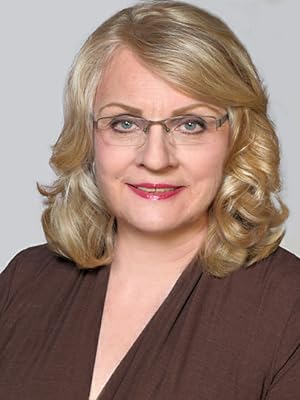 Donna Urbikas
Born:
1949 in Conventry, England
Pen Name:
None
Connection to Illinois
: Urbikas immigrated to a Polish-American community in Chicago with her family when she was 2 years old. She has lived in Chicago ever since.
Biography
: Donna Urbikas graduated from the University of Illinois Chicago with a BS in Biology and from IIT with a MS in Environmental Engineering. After careers as a high school science teacher and environmental engineer, she now writes mostly non-fiction, focusing on WWII stories related to Poland and Polish-Americans.Her book, ''My Sister's Mother: A Memoir of War, Exile, and Stalin's Siberia'', is the unforgettable true story of Donna's Polish mother (Janina) who was forcibly taken with her five-year-old daughter (Donna's older half-sister, Mira) to work as slave laborers in Siberia. Even when freed, Janina and Mira were left to make their own desperate way across the Soviet Union. They reached Iran, then India, then England, where Janina remarried a Polish Army veteran and Donna was born. Traumatized refugees, they finally emigrated to the United States. Donna, as a Midwestern baby boomer teen, had trouble relating to this family that could not forget past horrors and losses. Only as an adult, when cancer struck her and her own child, did she begin to understand the strength it took her mother and sister to fight for survival. Watch the book trailer [https://www.youtube.com/watch?v=clTP7P6GOa0&feature=youtu.be here].
---
Awards
:
Primary Literary Genre(s):
Non-Fiction
Primary Audience(s):
Adult readers; Young adult readers
Email:
donna@danutaurbikas.com
Website:
http://www.danutaurbikas.com
Donna Urbikas on WorldCat :
http://www.worldcat.org/search?q=donna+urbikas
---
Selected Titles
My Sister's Mother: A Memoir of War, Exile, and Stalin's Siberia
ISBN: 0299308545 OCLC: 1038457567 UNIV OF WISCONSIN Press, [Place of publication not identified], 2019. Donna Solecka Urbikas grew up in the Midwest during the golden years of the American century. But her Polish-born mother and half sister had endured dehumanizing conditions during World War II, as slave laborers in Siberia. War and exile created a profound bond between mother and older daughter, one that Donna would struggle to find with either of them. In 1940, Janina Ślarzynska and her five-year-old daughter Mira were taken by Soviet secret police (NKVD) from their small family farm in eastern Poland and sent to Siberia with hundreds of thousands of others. So began their odyssey of hunger, disease, cunning survival, desperate escape across a continent, and new love amidst terrible circumstances. But in the 1950s, baby boomer Donna yearns for a "normal" American family while Janina and Mira are haunted by the past. In this unforgettable memoir, Donna recounts her family history and her own survivor's story, finally understanding the damaged mother who had saved her sister.