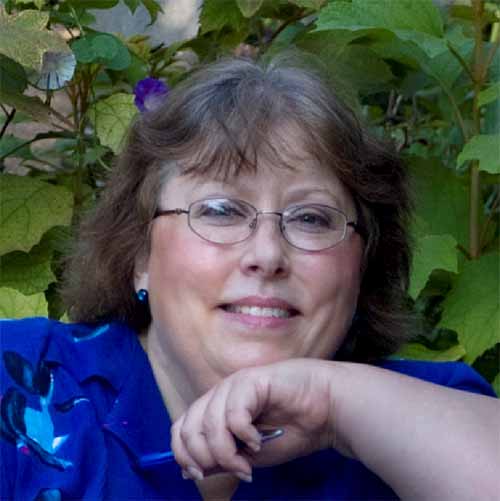 Cynthia Clampitt
Born:
Pen Name:
None
Connection to Illinois
: Clampitt makes her home in the Northwest suburbs of Chicago.
Biography
: Cynthia Clampitt is an award-winning writer and popular speaker, focusing primarily on topics related to food, travel, history, and geography. In addition to being an author she writes for magazines and educational publishers (history and geography). In 2017 she was selected by the Illinois Humanities Council for the special Illinois Bicentennial Road Scholar program her second time as an Illinois Road Scholar.' Cynthia contributed major articles to the Food Cultures of the World Encyclopedia and World Encyclopedia of Street Food, as well as shorter articles to the Encyclopedia of Chicago Food and Drink. Her book, Pigs, Pork, and Heartland Hogs: From Wild Boar to Baconfest, is being published by Rowman & Littlefield (Sept. 2018), and she has begun work on another book of Midwest history. Cynthia is a member of the Society of Women Geographers, Culinary Historians of Chicago, Society of Midland Authors, Chicago Writers Association, Association of Food Journalists, and the International Association of Culinary Professionals.
---
Awards
:
-- Mom's Choice Award for Travel Writing for Waltzing Australia
-- Short-listed for Midwestern History Association award for best regional history book of 2015 and Honorable mention, Eric Hoffer Awards, Midwest Maize
Primary Literary Genre(s):
Non-Fiction
Primary Audience(s):
Adult readers
Web:
http://www.worldplate.com
---
Selected Titles
Destination Heartland: A Guide to Discoverin gthe Midwest's Remarkable Past
ISBN: 0252086376 OCLC: 3 Fields Books 2022 The Midwest's place at the crossroads of the nation makes it a rich travel destination for anyone interested in the history and heritage of the United States. Cynthia Clampitt's guide to heartland historical sites invites readers to live the past, whether it's watching a battlefield reenactment or wandering the grounds of an ancient Native American city. From the National Underground Railroad Freedom Center to the Chinese American Museum, Clampitt uncovers the fascinating stories behind these quintessentially Midwestern places while offering valuable tips for getting the most out of your visit. She also ventures beyond the typical scope of guidebooks to include historic restaurants, small-town museums, and other overlooked gems perfect for turning that quick day trip into a leisurely itinerary. An informative handbook and love letter to the Midwest, Destination Heartland provides travelers with a knowledgeable companion on the highways and backroads of history. States covered in the book: Illinois, Indiana, Iowa, Kansas, Michigan, Minnesota, Missouri, Nebraska, North Dakota, Ohio, South Dakota, and Wisconsin --
Midwest maize :
ISBN: 0252080572 OCLC: A vital crop's impact on human history, industry, and eating.
Pigs, pork, and Heartland hogs :
ISBN: 1538110741 OCLC: Pigs, Pork, andHeartland Hogs is an engaging celebration of the 12,000-year connection between humans and the world's most commonly consumed meat: pork. Throughout history, pigs shaped cultures and cuisines. Introduced into the Americas, they changed lives and, in time, helped define the Midwest, reflecting the region's diversity and abundance.
Waltzing Australia
ISBN: 9781419663062 OCLC: [Charleston, S.C.] : [BookSurge], [Charleston, S.C.] : ©2007. The award-winning travel narrative Waltzing Australia recounts the six-month, 20,000-mile journey around and across Australia that marked the author's departure from the corporate world to pursue a writing career. It is a captivating tale of adventure and personal discovery, but most of all, it is a vivid portrayal of Australia, its history and legends, its wonders, its people, and its enduring beauty.