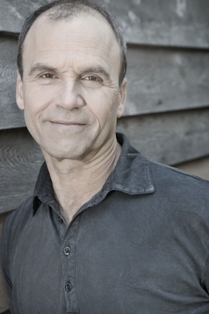 Scott Turow
Born:
1949 in Chicago, Illinois
Pen Name:
None
Connection to Illinois
: Turow was born in Chicago and raised in the northern suburbs. A graduate of New Trier High School, he has lived in Chicago most of his life and currently resides in Wilmette.
Biography
: Scott Turow is an American author, as well as a practicing lawyer. He is a partner in the Chicago office of Sonnenschein, Nath & Rosenthal an international law firm. Turow wrote his first novel, ''Presumed Innocent'', while riding to work on a commuter train. It was his first best seller. Since then, Turow's books have been translated into over 40 languages and have sold over 30 million copies. Several motion pictures and television series have been based on his books. Turow graduated with high honors from Amherst College in 1970, receiving a fellowship to Stanford University Creative Writing Center which he attended from 1970 to 1972. From 1972 to 1975 Turow taught creative writing at Stanford. In 1975, he entered Harvard Law School, graduating with honors in 1978. From 1978 to 1986, he was an Assistant United States Attorney in Chicago, serving as lead prosecutor in several high-visibility federal trials investigating corruption in the Illinois judiciary. In 1995, in a major pro bono legal effort he won a reversal in the murder conviction of a man who had spent 11 years in prison, many of them on death row, for a crime another man confessed to. Today, he continues to write and is a partner in the Chicago office of Sonnenschein, Nath & Rosenthal an international law firm, where his practice centers on white-collar criminal litigation and involves representation of individuals and companies in all phases of criminal matters. Turow has presented at the National Book Festival in Washington DC. The links to his webcasts below can be copied and pasted into your browser. *2001 National Book Festival Webcast (part 1) - http://www.loc.gov/today/cyberlc/feature_wdesc.php?rec=3449 *2001 National Book Festival Webcast (part 2) - http://www.loc.gov/today/cyberlc/feature_wdesc.php?rec=3450 *2006 National Book Festival Webcast - http://www.loc.gov/today/cyberlc/feature_wdesc.php?rec=3957 *2010 National Book Festival Webcast - http://www.loc.gov/today/cyberlc/feature_wdesc.php?rec=5026
---
Awards
:
'''Body of Work'''
-- Illinois Author of the Year, Illinois Association of Teachers of English, 2007
-- Silver Dagger, British Crime Writers
'''''Identical'''''
-- ILLINOIS READS Book Selection, Illinois Reading Council, 2015
'''''Ultimate Punishment'''''
-- Robert F. Kennedy Book Award, 2004
'''''Reversible Errors'''''
-- Heartland Prize for Fiction, 2003
'''''Personal Injuries'''''
-- Best Work of Fiction, Time Magazine, 1999
Primary Literary Genre(s):
Fiction; Mystery; Non-Fiction
Primary Audience(s):
Adult readers
E-Mail:
scott@scottturow.com
Facebook:
https://www.facebook.com/scottturowbooks
Instagram:
https://www.instagram.com/scott_turow/
Twitter:
https://twitter.com/scottturow
Website:
http://www.scottturow.com
---
Selected Titles
Identical
ISBN: 9781445036281 OCLC: 875365946 Twenty five years ago, after a society picnic held by businessman and politician Zeus Kronon, Zeus, headstrong daughter Dita was found murdered. Her boyfriend, Cass Gianis, confessed to the crime. Now Cass has been released from prison into the care of his twin, mayoral candidate Paul Gianis. But Dita's brother Hal is convinced there is information surrounding his sister's death that remains buried. Hal's employee, former FBI Special Agent Evon Miller, teams up with Tim Brodie, a retired police officer, to investigate. After all this time, can they find evidence to place Paul Gianis, the innocent twin, at the scene of the crime?
Innocent /
ISBN: 0446562424 OCLC: 464589743 Grand Central Pub., New York : 2010. "INNOCENT continues the story of Rusty Sabich and Tommy Molto who are, once again, twenty years later, pitted against each other in a riveting psychological match after the mysterious death of Rusty's wife"--Provided by publisher.
Limitations
ISBN: 9781447254584 OCLC: 225266755 Picador, London : 2006. Life would seem to have gone well for George Mason. His days as a criminal defense lawyer are long behind him. At fifty-nine, he has sat as a judge on the Court of Appeals in Kindle County for nearly a decade. Yet, when a disturbing rape case is brought before him, the judge begins to question the very nature of the law and his role within it. What is troubling George Mason so deeply? Is it his wife's recent diagnosis? Or the strange and threatening e-mails he has started to receive? And what is it about this horrific case of sexual assault, now on trial in his courtroom, that has led him to question his fitness to judge?
One L :
ISBN: 9780143119029 OCLC: 644666554 Penguin Books, New York : 2010. It was a year of terrors and triumphs, of depressions and elations, of compulsive work, pitiless competition, and, finally, mass hysteria. It was Scott Turow's first year at the oldest, biggest, most esteemed center of legal education in the United States. Turow's experiences at Harvard Law School, where freshmen are dubbed One Ls, parallel those of first-year law students everywhere--Page 4 of cover.
Ordinary heroes /
ISBN: 9780446584135 OCLC: 59756247 Stewart Dubinsky plunges into the mystery of his family's secret history when he discovers his deceased father's wartime letters to his former fiancée, revealing his court-martial and imprisonment during World World II.
Personal injuries /
ISBN: 0374281947 OCLC: 41315518 Farrar, Straus and Giroux, New York : 1999. An FBI operation is held to catch a group of corrupt judges in high places. The central figure is a crooked lawyer who bribed judges on his cases. Nabbed by the IRS for tax evasion, he agrees to be wired and serve as bait in return for a reduced sentence.
Pleading guilty
ISBN: 9781538727157 OCLC: 988345293 An ex-cop partner at a high-powered law firm tracks the firm's star litigator, who has disappeared with $5 million of a client's money.
Presumed innocent /
ISBN: 0374237131 OCLC: 15315809 Farrar, Straus, Giroux, New York : ©1987. Rusty Sabich is an up-and-comer in the county prosecutor's office. He's intelligent, hard working, dependable. And, just maybe, he's also a murderer.
Reversible errors /
ISBN: 9780446584166 OCLC: 712168936 This suspenseful novel is about a vicious triple murder and the man condemned to die for it. Complicating the situation is that the judge who originally found the man guilty is only recently out of prison herself, having served time for taking bribes.
Testimony
ISBN: 9781455553532 OCLC: 989988117 At the age of fifty, prosecutor Bill ten Boom has walked out on everything he thought was important to him: his law career, his wife, Kindle County, even his country. Still, when he is tapped by the International Criminal Court, an organization charged with prosecuting crimes against humanity, he feels drawn to what will become the most elusive case of his career. Over ten years ago, in the apocalyptic chaos following the Bosnian war, an entire Roma refugee camp vanished. Now for the first time, a witness has stepped forward: Ferko Rincic claims that armed men marched the camp's Gypsy residents to a cave in the middle of the night -- and then with a hand grenade set off an avalanche, burying 400 people alive. Only Ferko survived. Boom's task is to examine Ferko's claims and determine who might have massacred the Roma. His investigation takes him from the International Criminal Court's base in Holland to the cities and villages of Bosnia and secret meetings in Washington, DC, as Boom sorts through a host of suspects ranging from Serb paramilitaries to organized crime gangs to the US government itself, while also maneuvering among the alliances and treacheries of those connected to the case: Layton Merriwell, a disgraced United States major general desperate to salvage his reputation; Sergeant Major Atilla Doby, a vital cog in American military operations near the camp at the time of the Roma's disappearance; Laza Kajevic, the brutal former leader of the Bosnian Serbs; Esma Czarni, Ferko's alluring barrister; and of course, Ferko himself, on whose testimony the entire case rests -- and who may know more than he's telling.
The burden of proof
ISBN: 9781447245070 OCLC: 872711242 One afternoon in late March, Sandy Stern, the brilliant, quixotic defence lawyer in Presumed Innocent, returns home to find his wife Clara dead in the garage. They have been married for thirty-one years. Her suicide note leaves him just four words - 'Can you forgive me?' But on the 6th March Clara had expected to live ...
The last trial /
ISBN: 1538748134 OCLC: 1117633540 "At 85 years old, Alejandro "Sandy" Stern, a brilliant defense lawyer with his health failing but spirit intact, is on the brink of retirement. But when his old friend Dr. Kiril Pafko, a former Nobel Prize winner in Medicine, is faced with charges of insider trading, fraud, and murder, his entire life's work is put in jeopardy, and Stern decides to take on one last trial. In a case that will provide the defining coda to both men's accomplished lives, Stern probes beneath the surface of his friend's dazzling veneer as a distinguished cancer researcher. As the trial progresses, Stern will question everything he thought he knew about his friend. Despite Pafko's many failings, is he innocent of the terrible charges laid against him? How far will Stern go to save his friend, and-no matter the trial's outcome-will he ever know the truth? Stern's duty to defend his client and his belief in the power of the judicial system both face a final, terrible test in the courtroom, where the evidence and reality are sometimes worlds apart"--
The laws of our fathers /
ISBN: 0374184232 OCLC: 34590928 The murder trial of a Black gangster accused of killing a State senator's wife, shot driving her husband's car. Question is, was the ambush meant for the senator, as police claim, or was she, in fact, the intended victim in a plot involving the senator?
Ultimate punishment :
ISBN: 0374128731 OCLC: 52030296 Farrar, Straus, and Giroux, New York : 2003. In this vivid account of how his views on the death penalty have evolved, Turow describes his own experiences with capital punishment from his days as an impassioned young prosecutor to his recent service on the Illinois commission which investigated the administration of the death penalty and influenced Governor George Ryan's unprecedented commutation of the sentences of 164 death row inmates on his last day in office.