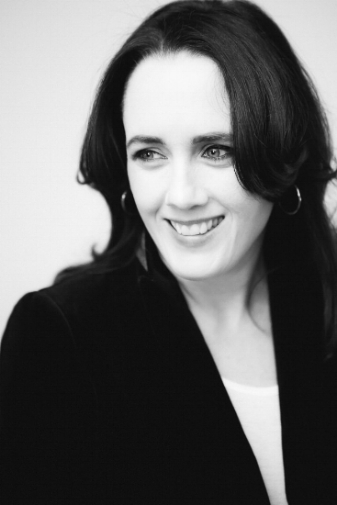 Jessie Ann Foley
Born:
Chicago, Illinois
Pen Name:
None
Connection to Illinois
: Foley is a native Chicagoan. She lives on the Northwest side of the city where she was born and raised.
Biography
: Jessie Ann Foley is a teacher and writer whose debut novel, ''The Carnival at Bray'', was named a Printz honor book by the American Library Association, shortlisted for YALSA's 2015 William C. Morris Award, and named a Top Ten Book of 2015 by YALSA and a Best Teen Book of 2014 by Kirkus Reviews. A graduate of Columbia College in Chicago, she taught English at Chicago's Taft High School for ten years before becoming a full-time writer.
---
Awards
:
-- Carnival at Bray - Printz Honor Book, 2014. Top Ten Best Fiction for Young Adults Title, YALSA, 2014. Best Books of the Year, Kirkus Reviews, 2014. Best Books, Chicago Weekly, 2014. Helen Sheehan YA Book Prize, 2014. Finalist, William C. Morris Award for
-- Sorry for Your Loss - Illinois READS Book Selection, Illinois Reading Council, 2020-2021
-- You Know I'm No Good - A Chicago Public Library Best Teen Fiction Selection, A Banks Street Best Children's Book of the Year, Illinois READS Book Selection, Illinois Reading Council, 2022
Primary Literary Genre(s):
Fiction
Primary Audience(s):
Young adult readers
Facebook:
https://www.facebook.com/Jessie-Ann-Foley-706318346103625/
Instagram:
https://www.instagram.com/jessieannfoley/?hl=en
Twitter:
https://twitter.com/JAFoleyNWside
Web:
https://www.jessieannfoley.com/
---
Selected Titles
Breda's Island
ISBN: 0063207729 OCLC: Quill Tree Books 2022 In the vein of When You Trap a Tiger and Shouting at the Rain, this is the story of the journey one girl undertakes to find herself. After Breda Moriarity gets caught stealing one too many times, Breda's mom sends her to Ireland, a place she has never been, to live with the grandfather she has never met. While Breda doesn't want to be in this strange land, she finally gets to meet Granda, her mom's father. He's a grumpy farmer who is also a seanchai, a traditional Gaelic storyteller. But the most important story is the one nobody will talk about: what happened to her absent father. If nothing else this summer, Breda is determined to figure out the truth about her family's history--and herself. This powerfully poignant middle grade novel, the first from award-winning author Jessie Ann Foley, asks questions about estranged relationships, immigration, and family secrets.
Neighborhood Girls
ISBN: 9780062571854 OCLC: When Wendy Boychuck's father, a Chicago cop, was escorted from their property in handcuffs, she knew her life would never be the same. Her father gets a years-long jail sentence, her family falls on hard times, and the whispers around their neighborhood are impossible to ignore. If that wasn't bad enough, she gets jumped walking home from a party one night. Wendy quickly realizes that in order to survive her father's reputation, she'll have to make one for herself. Then Wendy meets Kenzie Quintana, a foul-mouthed, Catholic uniform-skirt-hiking alpha, and she knows immediately that she's found her savior. Kenzie can provide Wendy with the kind of armor a girl needs when she's trying to outrun her father's past. Add two more mean girls to the mix-- Sapphire and Emily -- and Wendy has found herself in Academy of the Sacred Heart's most feared and revered clique. Makeover complete. But complete is far from what Wendy feels. Instead, she faces the highs and lows of a toxic friendship, the exhaustion that comes with keeping up appearances, and a shattering loss -- the only one that could hurt more than losing herself.
Sorry for your loss.
ISBN: 0062571915 OCLC: As the youngest of eight, painfully average Pup Flanagan is used to flying under the radar. He's barely passing his classes. He lets his longtime crush walk all over him. And he's in no hurry to decide on a college path. The only person who ever made him think he could be more was his older brother Patrick. But that was before Patrick died suddenly, leaving Pup with a family who won't talk about it and acquaintances who just keep saying, sorry for your loss. When Pup excels at a photography assignment he thought he'd bomb, things start to come into focus. His dream girl shows her true colors. An unexpected friend exposes Pup to a whole new world, right under his nose. And the photograph that was supposed to show Pup a way out of his grief ultimately reveals someone else who is still stuck in their own. Someone with a secret regret Pup never could have imagined. --
The Carnival at Bray :
ISBN: 9781480678293 OCLC: It's 1993, and Generation X pulses to the beat of Kurt Cobain and the grunge movement. Sixteen-year-old Maggie Lynch is uprooted from big-city Chicago to a windswept town on the Irish Sea. Surviving on care packages of Spin magazine and Twizzlers from her rocker uncle Kevin, she wonders if she'll ever find her place in this new world. When first love and sudden death simultaneously strike, a naive but determined Maggie embarks on a forbidden pilgrimage that will take her to a seedy part of Dublin and on to a life-altering night in Rome to fulfill a dying wish. Through it all, Maggie discovers an untapped inner strength to do the most difficult but rewarding thing of all--live.--
YOU KNOW I'M NO GOOD.
ISBN: 0062957082 OCLC: Mia is officially a Troubled Teen--she gets bad grades, drinks too much, and has probably gone too far with too many guys. But she doesn't realize how out of control she seems until she is taken from her home in the middle of the night and sent away to Red Oak Academy, a therapeutic girls' boarding school in the middle of nowhere. While there, Mia is forced to confront her painful past at the same time she questions why she's at Red Oak. If she were a boy, would her behavior be considered wild enough to get sent away? But what happens when circumstances outside of her control compel Mia to make herself vulnerable enough to be truly seen?