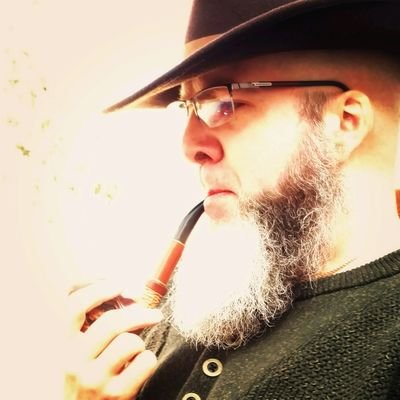 Trever James Bierschbach
Born:
1976, in Atchison, KS
Pen Name:
None
Connection to Illinois
: Bierschbach moved to Illinois in 1995 where he met his wife and they settled down. His first novel, Embers of Liberty begins in the fictional town of Shelton, Illinois, which sits near Canton in the real world. Trever works in Peoria as a software support analyst, and lives in Pekin.
Biography
: Trever Bierschbach's journalistic work can be found on fragsandbeer.com, highlandarrow.com, triggerwarning.us, and realwomenofgaming.com. Two short stories are also available on Amazon under the titles Wastelander, and Wastelander: Not as They Appear.
---
Awards
:
Primary Literary Genre(s):
Fiction; Poetry
Primary Audience(s):
Adult readers
:
---
Selected Titles
Embers of Liberty
ISBN: 1726636186 OCLC: 1090737914 Trever Bierschbach, [Springfield, Ill.?] : c2018. "John Evermann's world never changes. He goes to the same assigned job every day. He lives in the same house his family was placed in years ago. He picks up their weekly rations on Friday, and watches the same federally approved news broadcasts every night after dinner. Everything is as it is dictated to be, from the number on the back of his work jacket to the permanent curfew that keeps everyone safely in doors. Everyone has what they need to survive, and everyone contributes. It's a perfect life, for some. It's not enough for John and his friends. America is torn apart from civil war after the rise of a tyrannical President. The Republic of Texas lies to the west, a shining beacon of freedom. When the most radical authoritarian policies are passed some states followed Texas into secession, clinging to the legacy of the Founders. That is where John looked for the future of his family and the friends who came to rely on him. A land of choice and liberty. A place where his children can grow up to be who they want, not who they are told. They just have to get there."--from back cover.
Realm of Thraul
ISBN: B085K6W9YS OCLC: Realm of Thraul is a fantasy world created by Rich Kunz, exploring four unique, yet symbiotic kingdoms locked in a power struggle. The Realm feels familiar, as the cultures are interpretations of traditional playing card suits.The Spades collector's edition introduces the rulers of the city of Vaeteris. Edmun is the King of Spades, a strong king with an explosive temperament. Brielle is Queen of Spades, resilient, devious, and cunning. Aara, the Jack of Spades, is young, ambitious and intelligent. The Ace is the symbol of their faith, and source of their power.The Spades have access to dark magic which feeds upon their most base desires and vices. They are a culture of excess where power is everything and those who have it will do anything to retain it. See where it all begins with this introduction to the royal suit of Spades.
When Heroes Rise
ISBN: 1733559000 OCLC: 1097185993 2019 A collection of short stories based in the mythical world of Thelos, about sacrifice, bravery and honor.