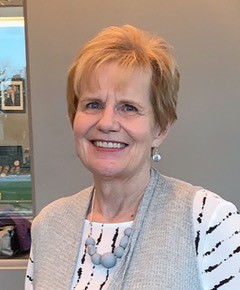 Gail Tanzer
Born:
1945, in Chicago, Illinois
Pen Name:
None
Connection to Illinois
: Tanzer was born and raised in Argo. She attended Augustana College and received a master's degree from the University of Chicago. She currently resides in Lombard.
Biography
: Gail Tanzer obtained a Master's Degree at the University of Chicago and began her career as a social worker. However, she was also very interested in art history. She took a wide variety of art history classes and went on to teach the subject part-time on the university level. She has written four historical fiction books about artists: Duccio and the Maestà, Across the Alps: The Secret Life of Albrecht Dürer, the part about Edmonia Lewis in The Ghost of Cleopatra, and most recently Graven Images, the tumultuous life and times of Augusta Savage, Harlem Renaissance sculptor. Along with writing her books, Tanzer also enjoys making presentations about the artists. Her mission is to renew interest in artists who were once famous but are now little known.
---
Awards
:
Primary Literary Genre(s):
Fiction; History
Primary Audience(s):
Adult readers
Website:
https://gailtanzer.com/
---
Selected Titles
Across the Alps :
ISBN: 1514317982 OCLC: 952421812 Albrecht Dürer, the foremost woodcut artist engraver in Europe, is torn between duty and desire. Duty commands he honor his arranged marriage to a cold wife, a marriage that secured him a workshop to create his popular religious woodcuts. Beauty, however, drives Dürer's soul, drawing his thoughts ever away from his Nuremberg home to Venice's magical canals and a passionate, gorgeous woman -- a woman whose glance promised so much. When a forger tries to replicate Dürer's work, the artist returns to Venice to demand justice. There he once again falls in love with the city, its architecture -- and the woman fidelity demands he avoid but passion insists he pursue. -- From cover.
Duccio and the Maestà /
ISBN: 1484157257 OCLC: 868058871 [CreateSpace], [North Charleston, SC] : ©2013. "Journey to a famous Tuscan city and engage yourself with its foremost piece of art and the drama surrounding its complex creator"--Cover.
Graven images /
ISBN: 195061316X OCLC: 1143317523 "One of fourteen children, Augusta Savage grew up in a small town in the Deep South under oppressive Jim Crow laws, but she was determined to accomplish something special. Even though her father took the switch to her for making "graven images," she was drawn to a clay pit near her home where she spent hours sculpting ducks and barnyard animals. Against all odds, she eventually became a leading sculptor, educator and champion of equal rights during the Harlem Renaissance." -- back cover
The Ghost of Cleopatra :
ISBN: 1098743466 OCLC: 1102813842 "The Ghost of Cleopatra", a work of historical fiction told through the eyes of African-American/Native American sculptor Edmonia Lewis, her statue The Death of Cleopatra, and Cleopatra herself, is a story about the artist as well as her marble masterpiece, which languished in obscurity for over 70 years in Forest Park, Illinois