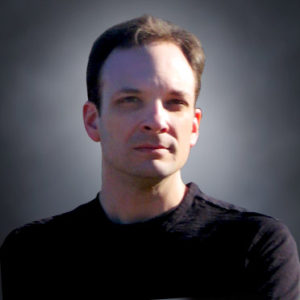 Jason Pargin
Born:
1975, in Lawrenceville, Illinois
Pen Name:
David Wong
Connection to Illinois
: Pargin was born in Lawrenceville. He attended Southern Illinois University and lived in Marion until 2014.
Biography
: Jason Pargin is a New York Times bestselling author that goes by the pen name David Wong. His first book, 'John Dies at the End,' lives forever as a cult-classic movie directed by Don Coscarelli. His, 'Futuristic Violence and Fancy Suits,' book received an Alex-award. Pargin is also the executive editor of the hugely popular comedy website Cracked.com.
---
Awards
:
Primary Literary Genre(s):
Fiction
:
---
Selected Titles
Futuristic violence and fancy suits /
ISBN: 1250097754 OCLC: 961278610 "Get ready for a world in which anyone can have the powers of a god or the fame of a pop star, in which human achievement soars to new heights while its depravity plunges to the blackest depths. A world in which at least one cat smells like a seafood shop's Dumpster on a hot summer day. This is the world in which Zoey Ashe finds herself, navigating a futuristic city in which one can find elements of the fantastic, nightmarish, and ridiculous on any street corner"--Amazon.com.
John dies at the end /
ISBN: 031255513X OCLC: 316019221 Thomas Dunne Books/St. Martin's Press, New York : 2009. This may be the story of John and David, a drug called soy sauce, and other-worldly beings invading the planet. Or, it may be the story of two beer-drinking friends who live in an unnamed Midwestern town and only think something horrific is going on. But the important thing is, according to the narrator, "None of this is my fault."
This book is full of spiders :
ISBN: 1250036658 OCLC: 778422629 Thomas Dunne Books, New York : ©2012. "Fan favorite David Wong takes readers to a whole new level with this blistering sequel to the cult sensation John Dies at the End, soon to be a movie starring Paul Giamatti Originally released as an online serial where it received more than 70,000 downloads, John Dies at the End has been described as a "Horrortacular", an epic of "spectacular" horror that combines the laugh out loud humor of the best R-rated comedy, with the darkest terror of H.P. Lovecraft. The book went on to sell an additional 60,000 copies in all formats. As the sequel opens, we find our heroes, David and John, again embroiled in a series of horrifying yet mind-bogglingly ridiculous events caused primarily by their own gross incompetence. The guys find that books and movies about zombies may have triggered a zombie apocalypse, despite a complete lack of zombies in the world. As they race against the clock to protect humanity from its own paranoia, they must ask themselves, who are the real monsters? Actually, that would be the shape-shifting horrors secretly taking over the world behind the scenes that, in the end, make John and Dave kind of wish it had been zombies after all. Hilarious, terrifying, engaging and wrenching, This Book Is Full of Spiders, the next thrilling installment, takes us for a wild ride with two slackers from the midwest who really have better things to do with their time than prevent the apocalypse."--
What the hell did I just read :
ISBN: 1250040205 OCLC: 987491518 Investigating the activities of a shapeshifting entity that is snatching local kids, the friends from This Book Is Full of Spiders are challenged to navigate an uproariously convoluted maze of illusions, incompetence and lies.