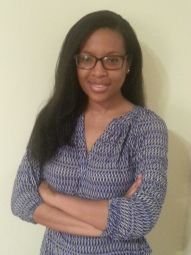 Nic Joseph
Born:
Pen Name:
Connection to Illinois
: Joseph lives in Chicago.
Biography
: Nic Joseph is fascinated by the very good reasons that make people do very bad things. She writes thrillers and suspense novels from her home in Chicago. As a trained journalist, Nic has written about everything from health care and business to aerospace and IT-but she feels most at home when there's a murder to be solved on the next page. Nic holds a BS in journalism and an MA in communications, both from Northwestern University.
---
Awards
:
Primary Literary Genre(s):
Fiction; Mystery
Primary Audience(s):
Adult readers
Website:
https://nicjoseph.com/
Twitter:
https://twitter.com/nickeljoseph?lang=en
WorldCat:
http://www.worldcat.org/search?q=Nic++Joseph
---
Selected Titles
Boy, 9, Missing
ISBN: 1492633585 OCLC: 930256797 Sourcebooks 2016 In the tradition of Defending Jacob or Drowning Ruth, this is a suspenseful debut that explores the ramifications of revenge, justice, and the aftermath of a terrible night in the lives of two families. It should have been just a quiet evening with friends. But Francis lost his brother that night in what was ruled a tragic accident. He's tried to move on in the last twenty-three years, even though his father certainly hasn't. Indeed, his father still blames the lone witness, Sam, the nine-year-old son of friends. Perhaps if Sam would have just said something, anything, about what happened that night, but Sam still seems unable-or unwilling-to utter a word about the accident. And now, twenty-three years later, Sam's own nine-year-old son has disappeared.
The Last Day of Emily Lindsey
ISBN: 1492646539 OCLC: 984149368 Sourcebooks 2017 A bone-chilling novel about a woman found holding a hunting knife, covered in blood that is not her own, who communicates with a single, ominous drawing, and the man who must get inside her head to solve a mystery without a crime. Detective Steven Paul has had the same nightmare for as long as he can remember, a strange symbol figuring prominently into his terror. He decided long ago that the recurring dreams are nothing more than an unfortunate side effect of his often traumatic profession. Until, that is, he's assigned to the case of Emily Lindsey, the beautiful, elusive, and controversial blogger found alone, who can't possibly know the symbol from his nightmares... unless she does.
The Night in Question
ISBN: 1492668001 OCLC: 1017593488 Sourcebooks 2018 When her husband's medical bills become overwhelming, Paula starts a side job as an Uber driver. One night, she picks up a quiet stranger and drops him off at a suburban Chicago address. When she later recognizes him as the musician husband of a famous actress--an actress who is obviously not the woman she saw him embracing that night--Paula does what any down-on-her-luck bystander would do: She asks for money to keep quiet. But the biggest risk of her life quickly becomes her biggest mistake when a tenant is found murdered in the same apartment building where she left the musician--and she's the only person who knows he was there ...--