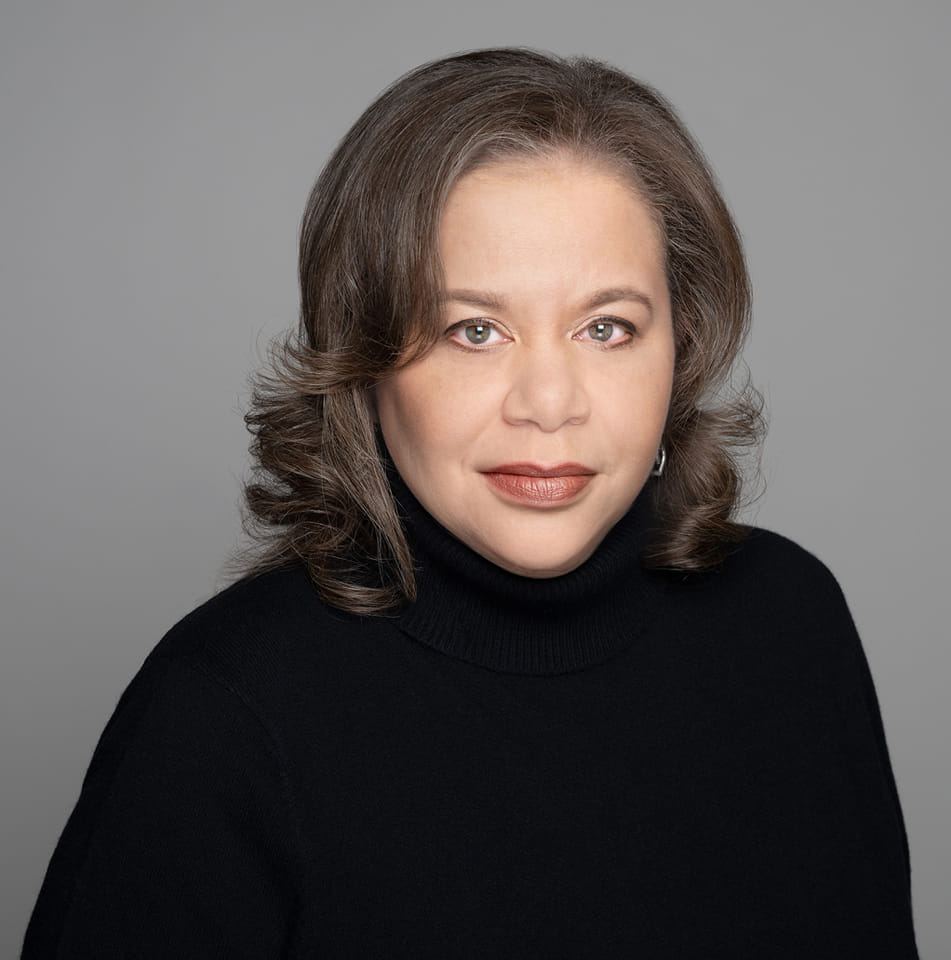 Tracy Clark
Born:
Chicago, Illinois
Connection to Illinois
: Clark is a native Chicagoan.
Biography
: Tracy Clark works as an editor in Chicago. Her fiction has been published in mystery magazines and anthologies. A native Chicagoan, she has never once put ketchup (God forbid) on a hotdog and she likes her pizza deep, not flat. When she's not editing, reading, writing, living, she's wandering around Chicago's neighborhoods scouting out good places to (figuratively) stash a body. She is a proud member of Crime Writers of Color, Mystery Writers of America and Sisters in Crime and serves on the boards of Bouchercon National and the Midwest Mystery Conference.
---
Awards
:
Broken Places Sue Grafton Memorial Award, 2020; Best New PI, CrimeReads, 2018; Best Crime Fiction Books, Library Journal, 2018; Short-listed in the mystery category on the American Library Association's 2019 Reading List; Starred Reviews - Publishers Weekly and Library Journal
Primary Literary Genre(s):
Fiction; Mystery
Primary Audience(s):
Adult readers
Facebook:
https://www.facebook.com/tracyclarkbooks
Twitter:
https://twitter.com/tracypc6161
Web:
https://tracyclarkbooks.com/
---
Selected Titles
Broken Places (A Chicago Mystery, Book 1)
ISBN: 1496714873 OCLC: 1021232605 Kensington 2018 Former cop Cass Raines has found the world of private investigation a less stressful way to eke out a living in the Windy City. When Father Ray Heaton asks Cass to look into a recent spate of vandalism at his church, she agrees. But only hours later she discovers his body in the church confessional, a dead gangbanger sprawled out nearby. It's dismissed as a late-night random theft, but Cass's instincts tell her that's not the motive at a cash-strapped parish like Saint Brendan's. And she intends to see justice done ...
Borrowed Time (A Chicago Mystery, Book 2)
ISBN: 1496714903 OCLC: 1051073048 Kensington 2019 Cassandra Raines, the former Chicago cop turned private investigator, looks into a suspicious death as a favor to a friend--and makes some powerful enemies... Tim Ayers, scion of a wealthy Chicago family, has been found dead, floating in Lake Michigan near his luxury boat. Cass reluctantly begins digging only to discover that Tim Ayers was terminally ill. Given the large quantities of alcohol and drugs found in his body, Ayers' death appears to be either an accident or suicide. But there are too many unanswered questions and unexplained coincidences. Why would anyone kill a dying man? Working her connections on both sides of the law, Cass tries to point the police in the right direction. But violence is escalating around her, and Cass's persistence has already attracted unwanted attention, uncovering sinister secrets that Cass may end up taking to her grave--
Fall (Detective Harriet Foster, Book 2)
ISBN: 1662512554 OCLC: Thomas & Mercer 2023
Hide (Detective Harriet Foster, Book 1)
ISBN: 1542037573 OCLC: Thomas & Mercer 2023 When a young red-haired woman is found brutally murdered in downtown Chicago, one detail stands out: the red lipstick encircling her wrists and ankles.Detective Harriet Foster is on the case, even though she's still grieving the sudden death of her partner. As a Black woman in a male-dominated department, Foster anticipates a rocky road ahead acclimating to a new team―and building trust with her new partner isn't coming easily.After another victim turns up with the same lipstick markings, Foster suspects she's looking for a serial killer. Through a tip from a psychiatrist, Foster learns about Bodie Morgan: a troubled man with a twisted past and a penchant for pretty young redheads with the bluest eyes. As Foster wades into Morgan's sinister history, the killer continues their gruesome assault on Chicago's streets.In her desperate race to catch the murderer before they strike again, Foster will have to confront the darkest of secrets―including her own.
Runner (A Chicago Mystery, Book 4)
ISBN: 1496732014 OCLC: 1199056536 Chicago in the dead of winter can be brutal, especially when you're scouring the frigid streets for a missing girl. Fifteen-year-old Ramona Titus has run away from her foster home. Her biological mother, Leesa Evans, is a recovering addict who admits she failed Ramona often in the past. But now she's clean. And she's determined to make up for her mistakes--if Cass can only help her find her daughter.Cass visits Ramona's foster mother, Deloris Poole, who is also desperate to bring the girl home. Ramona came to Deloris six months ago, angry and distrustful, but was slowly opening up. The police are on the search, but Cass has sources closer to the streets, and a network of savvy allies. Yet it seems Ramona doesn't want to be found. And Cass soon begins to understand why.Ramona is holding secrets dark enough to kill for, and anyone who helps her may be fair game. And if Ramona can't run fast enough and hide well enough to keep the truth safe, she and Cass may both be out of time.
What You Don't See (A Chicago Mystery, Book 3)
ISBN: 1496714938 OCLC: 1117555106 Wealth. Power. Celebrity. Vonda Allen's glossy vanity magazine has taken the Windy City by storm, and she's well on her way to building a one-woman media empire. Everybody adores her. Except the people who work for her. And the person who's sending her flowers with death threats . . . As Vonda's bodyguard, off-duty cop Ben Mickerson knows he could use some back-up—and no one fits the bill better than his ex-partner on the police force, Cass Raines. Now a full-time private eye, Cass is reluctant to take the job. She isn't keen on playing babysitter to a celebrity who's rumored to be a heartless diva. But as a favor to Ben, she signs on. But when Vonda refuses to say why someone might be after her, and two of her staff turn up dead, Ben and Cass must battle an unknown assailant bent on getting to the great lady herself, before someone else dies. Cass finds out the hard way just how persistent a threat they face during the first stop on Vonda's book tour. As fans clamour for her autograph, things take an ugly turn when a mysterious fan shows up with flowers and slashes Ben with a knife. While her ex-partner's life hangs in the balance, Cass is left to find out what secrets Vonda is keeping, who might want her dead, and how she can bring Ben's attacker to justice before enemies in the Chicago Police Department try to stop her in her tracks . . .