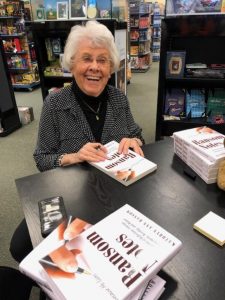 Kathryn Ann Ransom
Born:
Pen Name:
Connection to Illinois
: Ransom lives in Springfield.
Biography
: Kathryn Ransom is a former educator with specialty in helping students become better readers, she directed the reading program for the Springfield, Illinois Public Schools. Following retirement, Kathy worked with school districts throughout the United States.She is active in her community, having served on the board of trustees for a local public tv station, Lincoln Christian University, the Illinois Symphony Orchestra, the Academy of Lifelong Learners, and the International Reading Association (served as president 1998-99). She attends and has been active at Southside Christian Church in Springfield since moving there in 1958 immediately out of college.Kathy loves traveling world wide. She just returned from Edinburgh, Scotland on August 24, 2019 after participating in the giant Edinburgh Arts Festival. Many of the essays are based on her travel experiences. Recently she shared in her weekly edition of Ransom Notes for the class she teaches, a shot of a leopard in tree in Africa. When she later viewed the shot on her home computer, she realized that the photo accidentally included another African resident. There on an adjacent limb was an owl also watching the leopard. Just like this 'invisible' owl, God, too, watches over us, even though we do not visually see Him.
---
Awards
:
Primary Literary Genre(s):
Non-Fiction
Primary Audience(s):
Adult readers
Website:
https://www.kathrynransom.com/
WorldCat:
http://www.worldcat.org/search?q=Kathryn++Ann++Ransom
---
Selected Titles
Ransom Notes: Moments of Reflection, Courage, Engagement, Worship, and Humor
ISBN: 1973655985 OCLC: WestBow Press 2019