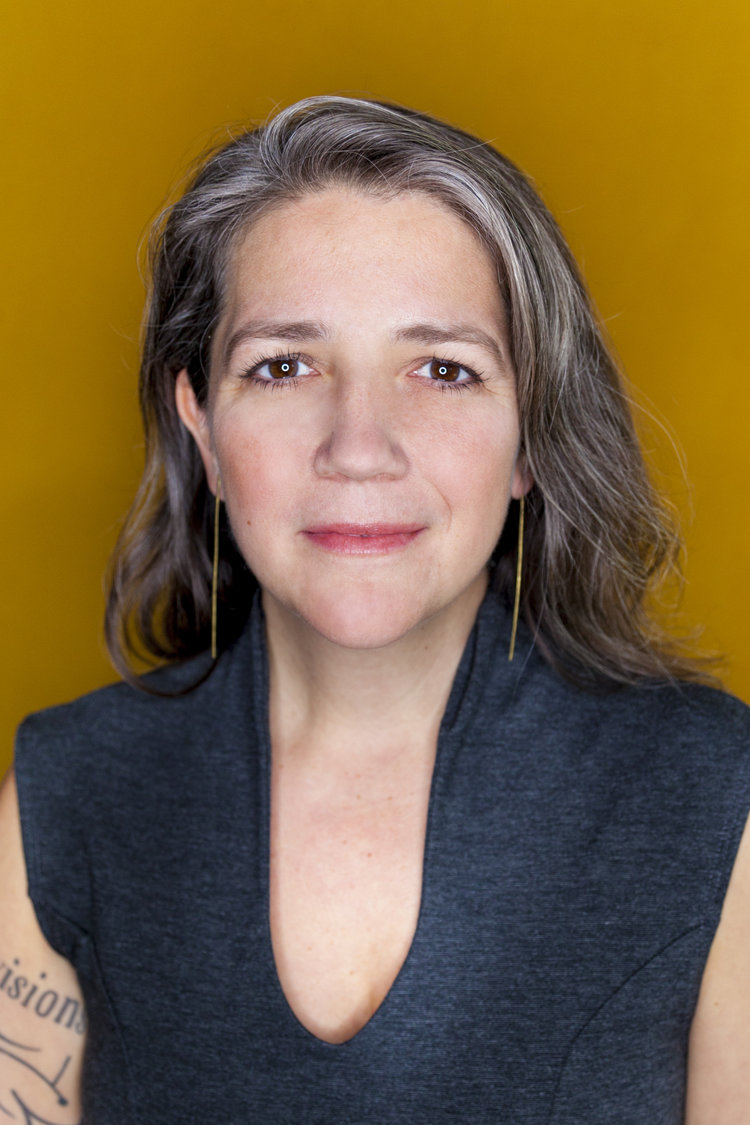 Marty McConnell
Born:
Connection to Illinois
: McConnell lives in Chicago.
Biography
: Marty McConnell transplanted herself from Chicago to New York City in 1999, after completing the first of three national tours with The Morrigan, an all-female performance poetry troupe she co-founded. She received her MFA in creative writing/poetry from Sarah Lawrence College, and for nearly a decade, co-curated the flagship reading series of the New York City-based louderARTS Project. She returned to Chicago in 2009 to launch Vox Ferus, an organization dedicated to empowering and energizing individuals and communities through the written and spoken word.
---
Awards
:
Wine for a Shotgun Silver Medal, Independent Publishers Awards and finalist for both the Audre Lorde Award and the Lambda Literary Awards
GATHERING VOICES: CREATING A COMMUNITY- BASED POETRY WORKSHOP Michael Waters Poetry Prize
Primary Literary Genre(s):
Non-Fiction; Poetry
Primary Audience(s):
Adult readers
Facebook:
https://www.facebook.com/mcconnellmarty/
Twitter:
https://twitter.com/martyoutloud
---
Selected Titles
Gathering Voices: Creating a Community-Based Poetry Workshop
ISBN: 1936919567 OCLC: 1050602459 Yes Yes Books 2018 Poetry. Writing. Pedagogy. Would you like a blueprint for running successful workshops? Are you looking for innovative and interactive writing prompts? How about exercises specifically designed for poems by some of our most exciting contemporary voices?
when they say you can't go home again, what they mean is you were never there
ISBN: 1930508425 OCLC: Southern Indiana Review Press 2018 Poetry. Women's Studies. LGBTQIA Studies. Winner of the 2017 Michael Waters Poetry Prize. What does it mean to be bodied in such a way that one is simultaneously weapon and target? To exist within a species tipping toward extinction? How do we navigate the landscape of our own damage, received and inflicted, in such a way as to move through individual survival and into a common joy? The gift and the trap of the human body and its attachments to this world converge and dissolve in these poems of ecstatic music, animated rage, and wild, generative hope.
Wine for a Shotgun
ISBN: 0985094621 OCLC: 837145323 EM Press 2012 Marty McConnell s Wine for a Shotgun is a collection of rock and roll epistles written from the interior mind to the harlequin citizens of the multiverse. All our static notions of man-woman, eros and mathematics are undone and remade into these boisterous, gutsy, and loving poems. I get the sense McConnell might put her poetic fist through glass and steel if there were a heart worth touching on the other side. It s about time this book came out. It s one I ve been waiting for. Patrick Rosal I defy you to read the first three poems in wine for a shotgun and not want to hold Marty McConnell close, forever. Norman Lear Marty McConnell is a revelatory spirit, seemingly unaware of her absolute mastery of light and lyric and her enviable ability to sway her readers with a dizzying meld of grace, ferocity, and staggering insight. This is revolutionary work exquisitely crafted, with an addictive narrative flow that snares and enthralls. Once you ve entered these pages, you will know where poetry is headed. And you will be changed. Patricia Smith Marty McConnell is utterly fearless. She ll tell you gentle truths with great lyric imagination and she ll tell the harder truths with fire-hardened honesty rare in contemporary poetry. Thomas Lux