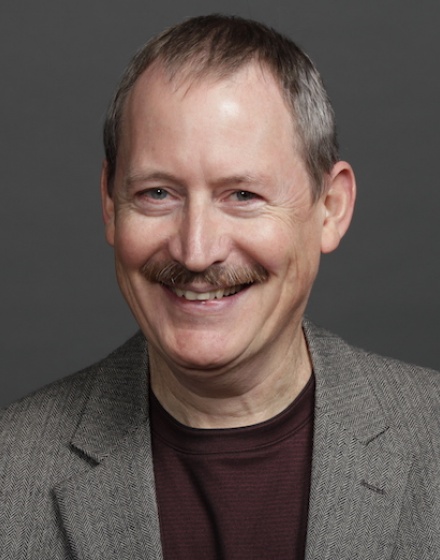 Charles H. Cosgrove
Born:
Pen Name:
Connection to Illinois
: Cosgrove is a lifelong native of the Chicago area.
Biography
: Charles H. Cosgrove is a professor of early Christian literature and the director of the PhD program at Garrett-Evangelical Theological Seminary, a union of schools descended from the institution founded by Eliza Garrett in 1853 and located on the campus of Northwestern University. He is the author of numerous books and articles in a wide range of fields, including theology, ethics, ancient music, and legal history. A lifelong native of the Chicago area, he is an aficionado of the city's history and makes the occasional appearance in area music venues as a professional jazz trombonist.
---
Awards
:
Primary Literary Genre(s):
History; Non-Fiction
Primary Audience(s):
Adult readers
Web:
https://www.garrett.edu/academics/faculty/charles-h-cosgrove
Web:
https://www.encyclopedia.com/arts/educational-magazines/gushee-david-p-1962
WorldCat:
http://www.worldcat.org/search?q=Charles++H.++Cosgrove
---
Selected Titles
Appealing to Scripture in Moral Debate: Five Hermeneutical Rules
ISBN: 0802849423 OCLC: 49618493 W.B. Eerdmans Pub., Grand Rapids, Mich. : ©2002. Arguing from scripture is one of the ways that Christians test their moral judgments. But are all methods of appealing to the Bible equally valid and effective? In this book, Charles Cosgrove looks at the church's long tradition of moral debate and uncovers five central rules that can best guide the use of scripture in contemporary ethical debates. After introducing the nature of moral arguments generally, Cosgrove devotes one chapter to each of the five rules of biblical interpretation that make ethical appeals to scripture persuasive. He sets forth each rule's rationale, provides examples of its operation, and subjects it to critique. Based not only on the work of biblical scholars and Christian ethicists but also on Cosgrove's own experience with debates in classrooms, churches, and other Christian contexts, this volume is a valuable aid to readers who employ moral reasoning in real-life settings. - Publisher.
Cross-Cultural Paul: Journeys to Others, Journeys to Ourselves
ISBN: 0802828434 OCLC: 59002950 W.B. Eerdmans Pub. Co., Grand Rapids, MI : ©2005. The apostle Paul was a cross-cultural missionary, a Hellenistic Jew who sought to be all things to all people in order to win them to the gospel. In this book Charles Cosgrove, Herold Weiss, and K.K. Yeo bring Paul into conversation with six diverse cultures of today: Argentine/Uruguayan, Anglo-American, Chinese, African American, Native American, and Russian. No other book on the apostle Paul looks at his thought from multiple cultural perspectives in the way that this one does. From the introduction outlining the authors' cultural backgrounds to the conclusion drawing together what they learn from each other, Cross-Cultural Paul orients readers to the hermeneutical struggles and rewards of approaching texts cross-culturally.--Jacket.
Elusive Israel: The Puzzle of Election in Romans
ISBN: B01FJ113CS OCLC: Westminster John Knox Press Grand Rapids, Mich. : 1997
Fortune and Faith in Old Chicago
ISBN: 0809337940 OCLC: 1084330541 Southern Illinois University Press 2020 Augustus Garrett and Eliza Clark Garrett were a very influential couple in old Chicago. Augustus served two terms as mayor of Chicago. The story of his wife Eliza, the chronicle of a spiritual journey, reflects the struggles of sincere, pious women to come to terms with tragedy in an age when most people attributed every unhappy event as divinely determined--
The Cross and the Spirit
ISBN: 086554347X OCLC: 18833165 Peeters ; [Louvain, Belgium] : ©1988.