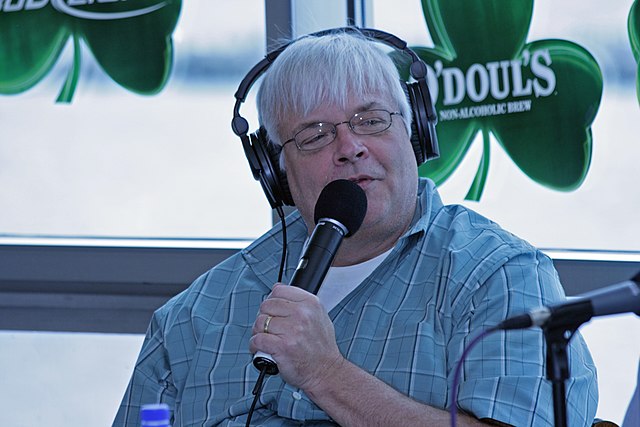 Steve Dahl
Born:
California
Pen Name:
Connection to Illinois
: Dahl moved to Chicago in 1978. He resides in the Western suburbs.
Biography
: Steve Dahl is an American radio personality, humorist, and podcaster. Born in California, he is the owner of the subscription-based Steve Dahl Network. A member of the Radio Hall of Fame, Dahl broadcast from Detroit stations WABX and WWWW before moving to Chicago in 1978 where he worked for WCKG, WDAI, WLUP, WMVP and WLS. He served as a columnist for the Chicago Tribune, has appeared in several films and is considered a pioneer in talk radio influencing many other radio personalities.
---
Awards
:
Primary Literary Genre(s):
Non-Fiction
Primary Audience(s):
Adult readers
Web:
https://www.dahl.com/
Web:
https://sdahlshow.libsyn.com/website
Twitter:
https://twitter.com/stevedahlshow
Wikipedia:
https://en.wikipedia.org/wiki/Steve_Dahl
IMDB:
https://www.imdb.com/name/nm0196974/bio
WorldCat:
http://www.worldcat.org/search?q=Steve++Dahl
---
Selected Titles
Disco Demolition: The Night Disco Died
ISBN: 1940430755 OCLC: 920019029 Candlewick 2018 A illustrated collection of essays and interviews about the anti-disco rally, Disco Demolition, held on July 12, 1979 at Comiskey Park and organized by Bill Veeck and DJ Steve Dahl.