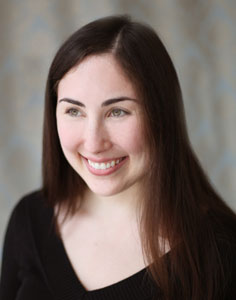 Maya Schenwar
Born:
Connection to Illinois
: Schenwar lives in Chicago.
Biography
: Maya Schenwar is the editor-in-chief of Truthout. She is co-author (with Victoria Law) of Prison by Any Other Name (The New Press) as well as the author of Locked Down, Locked Out and the co-editor of the anthology Who Do You Serve, Who Do You Protect?
---
Awards
:
''A Prison by Any other Name'',
-- Finalist, Helen Bernstein Book Award for Excellence in Journalism, New York Public Library, 2021
-- Honoree, Richard Frisbee, Society of Midland Authors, 2021
"Other Awards and Honors"
-- Lit 50, NewCity Chicago
-- Sigma Chi Award, Society of Professional Journalists
-- Lannan Residency Fellowship
Primary Literary Genre(s):
Non-Fiction
Primary Audience(s):
Adult readers
Twitter:
https://twitter.com/MayaSchenwar
Wikipedia:
https://en.wikipedia.org/wiki/Maya_Schenwar
WorldCat:
http://www.worldcat.org/search?q=Maya++Schenwar
---
Selected Titles
Locked Down, Locked Out: Why Prison Doesn't Work and How We Can Do Better
ISBN: 1626562695 OCLC: 891397298 Berrett-Koehler Publishers 2016 Through the stories of prisoners and their families, including her own family's experiences, Maya Schenwar shows how the institution that locks up 2.3 million Americans and decimates poor communities of color is shredding the ties that, if nurtured, could foster real collective safety. As she vividly depicts here, incarceration takes away the very things that might enable people to build better lives. But looking toward a future beyond imprisonment, Schenwar profiles community-based initiatives that successfully deal with problems--both individual harm and larger social wrongs--through connection rather than isolation, moving toward a safer, freer future for all of us.
Prison by Any Other Name
ISBN: 1620973103 OCLC: 1130321592 The New Press 2020 Electronic monitoring. Locked-down drug treatment centers. House arrest. Mandated psychiatric treatment. Data-driven surveillance. Extended probation. These are some of the key alternatives held up as cost-effective substitutes for jails and prisons. But many of these so-called reforms actually widen the net, weaving in new strands of punishment and control, and bringing new populations, who would not otherwise have been subject to imprisonment, under physical control by the state. As mainstream public opinion has begun to turn against mass incarceration, political figures on both sides of the spectrum are pushing for reform. But-though they're promoted as steps to confront high rates of imprisonment-many of these measures are transforming our homes and communities into prisons instead. In Prison by Any Other Name, activist journalists Maya Schenwar and Victoria Law reveal the way the kinder, gentler narrative of reform can obscure agendas of social control and challenge us to question the ways we replicate the status quo when pursuing change. A foreword by Michelle Alexander situates the book in the context of criminal justice reform conversations. Finally, the book offers a bolder vision for truly alternative justice practices--