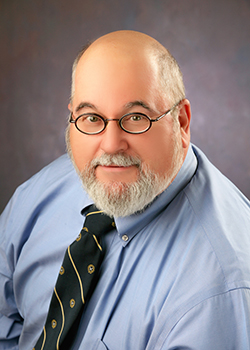 Edward F. Finch
Born:
May 10, 1947
Connection to Illinois
: Finch resides in Freeport.
Biography
: Edward F. Finch is the former executive director of the Stephenson County Historical Society. He holds a Doctor of Arts in History Education from Illinois State University and previously taught for 30 years at Freeport High School in Illinois.
---
Awards
:
Primary Literary Genre(s):
Fiction; Non-Fiction
Primary Audience(s):
Adult readers
Website:
http://www.edwardfinch.net/
WorldCat:
http://www.worldcat.org/search?q=Edward++F.++Finch
---
Selected Titles
Assassin Town: A Gabby Gordon Mystery (Gabby Gordon Mystery Series)
ISBN: 1511781114 OCLC: 910669251 Independently Published Annapolis, Md. : 2015 Freeport attorney Gabriel Gabby Gordon rehabs old houses when not practicing law. When she purchased Babcook Manor, a six bedroom 1920s era mansion for one of her projects she was told that the place had been uninhabited for over fifty years. Just as she finishes the 3-year rehab she is contacted by John Galway, an elderly resident of a nursing home. While Galway appears to be suffering from dementia, Gabby is not so sure once she meets him and he claims to have lived secretly in the basement of the mansion for forty years. When a background check reveals that he was once a sniper in the OSS and then for the CIA, Gabby begins the process of unwinding the secrets of Babcook Manor and John Galway. An oily Chicago attorney, Swiss bank accounts, and a couple enforcers for a bookie add to the complications.
Beneath the Waves: The Life and Navy of Capt. Edward L. Beach, Jr.
ISBN: 1591142660 OCLC: 857803186 Naval Institute Press, Annapolis, Md. : ©2010. The U.S. Navy's best known submarine officer, Capt. Edward L. Beach, enjoyed fame both as a bestselling author and as a highly decorated naval officer. Not long after the success of his first novel Run Silent, Run Deep, which was later made into a major feature film, he commanded the first submarine to circumnavigate the globe submerged. During World War II, Beach earned ten decorations for gallantry, including the Navy Cross, while on twelve combat patrols in the Pacific. Following the war, he became the public face of the submarine community and served as an aide to the first chairman of the Joint Chiefs of Staff and to President Dwight D. Eisenhower. All the while, he continued to write books, a total of ten, including three novels, before his death in 2002. This biography tells the story of Beach's remarkable life, weaving together his joint careers and offering insights into his experiences at sea and in the White House and on Capitol Hill.--Publisher's description.
Elegy: A Novel
ISBN: 1533462550 OCLC: 1003044590 Independently Published Annapolis, Md. : 2016
Killing Lincolns: A Gabby Gordon Mystery
ISBN: B096TTRCRF OCLC: Independently Published Annapolis, Md. : 2021
Ticket to Eleroy: A Gabby Gordon Mystery (Gabby Gordon Mystery Series)
ISBN: 1698581157 OCLC: 1194874963 Independently Published Annapolis, Md. : 2019 Freeport attorney Gabby Gordon becomes involved in solving the brutal murder of a local college girl, Kieran Shaw. Having grown up near Winslow, Illinois, Kieran was beloved of everyone in her life. There are several people who want to confess to the murder, but are they covering for someone else? And what does a place called the Devil's Backbone have to do with the killing?
Tumbling Blocks: A Gabby Gordon Mystery (Gabby Gordon Mystery Series)
ISBN: 1517737087 OCLC: 933612655 Independently Published Annapolis, Md. : 2015