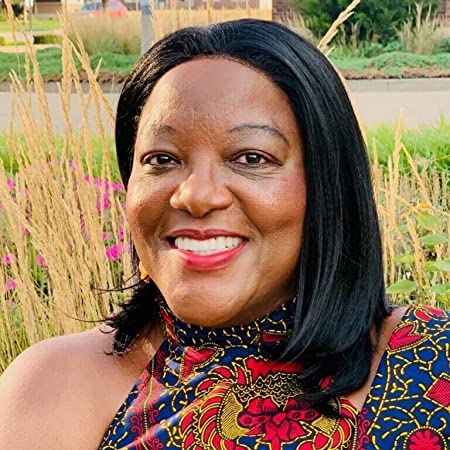 June C. Wood Agamah
Born:
in Guyana, South America
Pen Name:
June Wood Agamah
Connection to Illinois
: Agamah lives in Springfield.
Biography
: June C. Wood Agamah, born in Guyana, South America, is currently Logistics Coordinator for International Health & Development Network (www.ihdn.org), a 501(c)(3) established to help poor villages in rural, Ghana, West Africa. June, an internationally recognized Public Health Leader, has coordinated thirty-six mission trips to Ghana and raises annual support to help thousands get access to quality health care. June Co-Chairs the local Community Health Giving Circle in her home town, Springfield, Illinois. June holds a B.A from the University of New Orleans, and an M.P.H from the University of Illinois at Springfield, Illinois.
---
Awards
:
Primary Literary Genre(s):
Non-Fiction
Primary Audience(s):
Adult readers
Blog:
https://www.junewoodagamah.com/blog
Web:
https://www.junewoodagamah.com/
---
Selected Titles
Caryl's Closet: A journey of faith and love that started in a village in Guyana and went around the world
ISBN: 1952025397 OCLC: Carpenter's Son Publishing 2021 Caryl's Closet is the story of a young Guyanese-American immigrant, June Wood Agamah, coming of age in a changing society. Her story is set amidst the backdrop of a new political system that threatens the Guyanese way of life. It unfolds as she grapples with the immigration systems of Guyana and Barbados in her search for prosperity. Her life changes with the reality of a heart-stopping loss that propels her on her journey to America. Her quest is fraught with stories of what happens to minorities who pay the cost of social assimilation and academic success. This focus and sacrifice robs her children of the knowledge of who she really is. June is unaware of her need to open her heart. Written treasures, tucked away in her closet are unearthed and become the catalyst for Caryl's Closet.