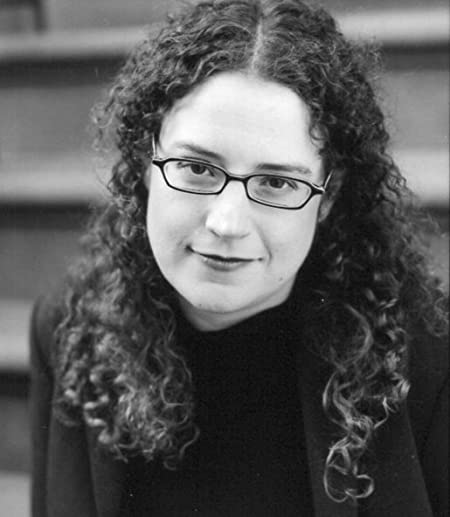 Deborah Cohen
Born:
Connection to Illinois
: Cohen has lived in Chicago since joining Northwestern University as Ritzma Professor in 2010.
Biography
: Deborah Cohen is the Richard W. Leopold Professor of History at Northwestern University. Last Call at the Hotel Imperial is her fourth book. She's previously written about veterans (The War Come Home), the British love-affair with their possessions (Household Gods) and families and the transformation of social mores (Family Secrets). She writes regularly for the Atlantic about subjects ranging from private lives to war photography to punk rock.
---
Awards
:
Last Call at the Hotel Imperial NEW YORK TIMES EDITORS' CHOICE; ONE OF THE BEST BOOKS OF THE YEAR: The New Yorker, NPR, BookPage; Starred Reviews Kirkus and Library Journal; HONOREE, HISTORY, Society of Midland Authors Award, 2023
Primary Literary Genre(s):
History; Non-Fiction
Primary Audience(s):
Adult readers
E-Mail:
deborah.a.cohen@gmail.com
Twitter:
https://twitter.com/DeborahACohen
Web:
https://www.deborahcohen.com/
Web:
https://history.northwestern.edu/people/faculty/core-faculty/deborah-cohen.html
Wikipedia:
https://en.wikipedia.org/wiki/Deborah_Cohen
---
Selected Titles
Family Secrets: Shame and Privacy in Modern Britain
ISBN: 019994525X OCLC: 887850998 Oxford University Press 2013 We live today in a culture of full disclosure, where tell-all memoirs top the best-seller lists, transparency is lauded, and privacy seems imperiled. But how did we get here?Exploring scores of previously sealed records, Family Secrets offers a sweeping account of how shame--and the relationship between secrecy and openness--has changed over the last two centuries in Britain. Deborah Cohen uses detailed sketches of individual families as the basis for comparing different sorts of social stigma. She takes readers inside an Edinburgh town house, where a genteel maiden frets with her brother over their niece's downy upper lip, a darkening shadow that might betray the girl's Eurasian heritage; to a Liverpool railway platform, where a heartbroken mother hands over her eight-year old illegitimate son for adoption; to a town in the Cotswolds, where a queer vicar brings to his bank vault a diary--sewed up in calico, wrapped in parchment--that chronicles his sexual longings. Cohen explores what families in the past chose to keep secret and why. She excavates the tangled history of privacy and secrecy to explain why privacy is now viewed as a hallowed right whilesecrets are condemned as destructive.In delving into the dynamics of shame and guilt, Family Secrets explores the part that families, so often regarded as the agents of repression, have played in the transformation of social mores from the Victorian era to the present day. Written with compassion and keen insight, this is a bold new argument about the sea-changes that took place behind closed doors.
Household Gods: The British and their Possessions
ISBN: 0300112130 OCLC: 67773723 Yale University Press New Haven : 2006 At what point did the British develop their mania for interiors, wallpaper, furniture, and decoration? Why have the middle classes developed so passionate an attachment to the contents of their homes? This absorbing book offers surprising answers to these questions, uncovering the roots of today's consumer society and investigating the forces that shape consumer desires. Richly illustrated, Household Gods chronicles a hundred years of British interiors, focusing on class, choice, shopping, and possessions.Exploring a wealth of unusual records and archives, Deborah Cohen locates the source of modern consumerism and materialism in early nineteenth-century religious fervor. Over the course of the Victorian era, consumerism shed the taint of sin to become the preeminent means of expressing individuality. The book ranges from musty antique shops to luxurious emporia, from suburban semi-detached houses to elegant city villas, from husbands fretting about mantelpieces to women appropriating home decoration as a feminist cause. It uncovers a society of consumers whose identities have become entwined with the things they put in their houses.
Last Call at the Hotel Imperial: The Reporters Who Took On a World at War
ISBN: 0525511199 OCLC: 1257479922 Random House 2022 They were an astonishing group: glamorous, gutsy, and irreverent to the bone. As cub reporters in the 1920s, they roamed across a war-ravaged world, sometimes perched atop mules on wooden saddles, sometimes gliding through countries in the splendor of a first-class sleeper car. While empires collapsed and fledgling democracies faltered, they chased deposed empresses, international financiers, and Balkan gun-runners, and then knocked back doubles late into the night.Last Call at the Hotel Imperial is the extraordinary story of John Gunther, H. R. Knickerbocker, Vincent Sheean, and Dorothy Thompson. In those tumultuous years, they landed exclusive interviews with Hitler and Mussolini, Nehru and Gandhi, and helped shape what Americans knew about the world. Alongside these backstage glimpses into the halls of power, they left another equally incredible set of records. Living in the heady afterglow of Freud, they subjected themselves to frank, critical scrutiny and argued about love, war, sex, death, and everything in between.Plunged into successive global crises, Gunther, Knickerbocker, Sheean, and Thompson could no longer separate themselves from the turmoil that surrounded them. To tell that story, they broke long-standing taboos. From their circle came not just the first modern account of illness in Gunther's Death Be Not Proud—a memoir about his son's death from cancer—but the first no-holds-barred chronicle of a marriage: Sheean's Dorothy and Red, about Thompson's fractious relationship with Sinclair Lewis.Told with the immediacy of a conversation overheard, this revelatory book captures how the global upheavals of the twentieth century felt up close.
The War Come Home: Disabled Veterans in Britain and Germany, 1914-1939
ISBN: 0520220080 OCLC: 568094060 University of California Press Berkeley : 2001 Disabled veterans were the First World War's most conspicuous legacy. Nearly eight million men in Europe returned from the First World War permanently disabled by injury or disease. In The War Come Home, Deborah Cohen offers a comparative analysis of the very different ways in which two belligerent nations--Germany and Britain--cared for their disabled.At the heart of this book is an apparent paradox. Although postwar Germany provided its disabled veterans with generous benefits, they came to despise the state that favored them. Disabled men proved susceptible to the Nazi cause. By contrast, British ex-servicemen remained loyal subjects, though they received only meager material compensation. Cohen explores the meaning of this paradox by focusing on the interplay between state agencies and private philanthropies on one hand, and the evolving relationship between disabled men and the general public on the other.Written with verve and compassion, The War Come Home describes in affecting detail disabled veterans' lives and their treatment at the hands of government agencies and private charities in Britain and Germany. Cohen's study moves from the intimate confines of veterans' homes to the offices of high-level bureaucrats; she tells of veterans' protests, of disabled men's families, and of the well-heeled philanthropists who made a cause of the war's victims. This superbly researched book provides an important new perspective on the ways in which states and societies confront the consequences of industrialized warfare.