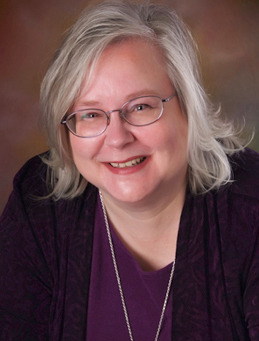 Monica Vest Wheeler
Born:
Connection to Illinois
: Wheeler lives in Peoria.
Biography
: A former weekly newspaper reporter and editor, Monica Vest Wheeler creates books and materials that focus on human relationships, personalities and history, and sharing her passion for these topics with the world. She started her business in 1992 and has researched and written 10 Peoria, Illinois, area history books. In addition to co-authoring a book on coping with cancer, Monica has written "Alzheimer's, Dementia & Memory Loss: Straight Talk for Families & Caregivers," one of the books in her Help Me Cope & Survive! series. Her latest projects in the series focus on coping with the daily challenges of stroke, brain injuries and brain tumors-brain cancer, also featured in the "Answers to Everyday Challenges" line of books. Monica has spent thousands of hours working with and interviewing and listening to hundreds of patients/survivors, families and caregivers, and healthcare professionals. She's given dozens of presentations on writing, the need to communicate, ways to express emotions on paper and verbally, how to use family history to better understand oneself and family today, and ways to cope with the emotions of catastrophic injuries, illnesses and diseases, and much more.
---
Awards
:
Primary Literary Genre(s):
Non-Fiction
Primary Audience(s):
Adult readers
Blog:
https://monicavestwheeler.com/the-blog/
E-Mail:
monicavestwheeler@gmail.com
Web:
https://monicavestwheeler.com/
WorldCat:
http://www.worldcat.org/search?q=Monica++Vest++Wheeler
---
Selected Titles
A Most Worthy Cause - A History of OSF St. Mary Medical Center, Galesburg, Illinois
ISBN: 0975987569 OCLC: 460649587 OSF St. Mary Medical Center Galesburg, IL : 2009
Alzheimer's, Dementia & Memory Loss: Straight Talk for Families & Caregivers
ISBN: 0975987542 OCLC: 231854871 Turning Empathy into Action Peoria, Ill. : 2008 It's OK to lighten your load. Hear directly from other caregivers and families how to overcome the frustration, loneliness, and grief of caring for loved ones with Alzheimer's, dementia or memory loss. This is more than a book. This is the companion to turn to any minute you need an inspiring word or an outlet to vent. Though our loved ones may forget life's lesson plans, caregivers attend reality school 24/7. Here you'll be comforted by honest, easy-to-absorb suggestions that reaffirm that, while your circumstances are unique, you are definitely not alone. You'll find answers on every page and the courage to communicate what you need. It's like standing at the refrigerator door in your home in every home of families and caregivers facing the same challenges. Here's where we've attached our memories and messages and where we search inside for something that will ease the emptiness within us. This book gives you: The information, hope and confidence you need right now. Practical ways to deal with new and often surprising situations. Advice from those who have been there. Personal stories from those who are living it. Emotional support from those who truly understand. Truth from the trenches. How to deal with guilt and loneliness. How to give yourself permission to ask for help and take people up on their offers of assistance. Words of comfort and strength. You can do this!
Beyond the Mountaintop: A History of the Itoo Society
ISBN: 097598750X OCLC: 56997579 Itoo Society [Peoria, Ill.] :
Cancer: Here's How You Can Help Me Cope & Survive
ISBN: 0975987518 OCLC: 60848671 BF Press Peoria, Ill. : 2005 This unique interactive guidebook focuses on coping with the emotional side of cancer, an aspect that is often overlooked. Written for patients, family and friends, this volume explores those vital emotional connections, all of which reinforce affiliation, love, friendship and resiliency. You'll also find sound mental health tips: hundreds of specific ways individuals can communicate with and assist each other; prompts to explore responses and feelings; and much more on perforated pages to allow for easy use.
Coping with Stroke: 50 Answers to Everyday Caregiver Challenges
ISBN: 0975987577 OCLC: Turning Empathy into Action Peoria, Ill. : 2013 To see what I see, you have got to be where I am. That is one of the most accurate and straight-forward descriptions you ll ever hear or read about living life with stroke, as the survivor or the caregiver. This compact volume is filled with the best and most practical first-hand quotes, insights and tips you will ever find on coping with the everyday emotional challenges of stroke as a caregiver, because every word of it is real and common sense. This book meets you where you are, no matter where you are in time. While the story of one survivor and/or caregiver can be extraordinarily moving, real life demands that you educate yourself in many classrooms to stretch your imagination and discover new resources and be reminded that you are not alone. Because every stroke and individual is different, you need to glean the perspective of hundreds of survivors and caregivers to bring the diverse realities of stroke into closer focus. That is what you will find neatly packaged here, snippets of one experience, then another and yet another that you can piece together to make sense of how you can best cope with this complex puzzle called stroke. This brain attack has peaks and valleys so ridiculously high and low that this rollercoaster can flip the strongest stomach, heart and mind without warning. Yes, there are physical challenges with stroke, but the emotional exercises can be as or more brutal for both survivor and caregiver. Emotions are often overlooked because the world often only digests, comprehends and responds to what it can see ... such as the loss of the use of a limb or confinement to a wheelchair, which are common stroke side effects. However, we cannot see the other pain within the brain that can plague both survivor and caregiver ... the grief in facing the loss of abilities, the destruction of firmly rooted dreams and finely crafted plans, disappearing friends and family members, and the unexpected changes within the survivor and caregiver as they struggle with this brain attack. We fear most what we cannot see with our own eyes. We are frightened by an unexplained noise behind us but are calmed when we turn and see its innocent source. We fear what we cannot see happening in the human brain, when the survivor looks perfectly normal but behaves in ways that are not normal for them or most people. That is why we must get inside. Stroke creates a whole new world for everyone touched by it. It is up to each individual on how that new world looks, feels and moves. You, as a caregiver, carry much responsibility in this constant whirlwind of emotions by maintaining a focus on love, compassion, empathy, patience, common sense, physical stamina, and heavy doses of tough love. You are going to need them all and much more. Indulge in these words of wisdom, advice and unique insights as you continue to adjust to your life as a caregiver. Stop to reflect on the short sections entitled Little BIG insight, which feature brief statements about the everyday realities of stroke. The Caregiver insight offers direct quotes from caregivers around the country who do understand the complex emotions that come with the title you now share with them. You are not alone. Period. You will also find survivor insight because it's important for caregivers to peer inside the survivor's world and their struggles and successes. These can bolster your understanding and patience as a caregiver. Any of these tidbits can be the starting point for an important conversation with your survivor, as communication can make or break your relationship. Capture what helps so you can share with another future caregiver in need ... as long as you remember that what works for one may not always work for another. It will also serve as a healthy reminder later that you have survived the stroke, too.
Peoria Business: A Pictorial History
ISBN: 094396363X OCLC: 40414242 G. Bradley Publishing St. Louis, Mo. : 2001
Peoria Entertainment: A pictorial history
ISBN: 0943963788 OCLC: 45477058 G. Bradley Pub St. Louis, Mo. : 2000 Now we are at the heart of Peoria. Everyone loves a good time! All aboard! Dive in! Strike up the band! Quiet in the theater! Hey, batter batter, swing! The circus is in town! Hoops and March Madness! It's a great book! This is a side of Peoria guaranteed to please. Another book not to be missed by anyone connected with the Peoria community. Author: Monica Vest Wheeler is an experienced writer, historical researcher, and historian. In 1994, she authored The Grandest Views, marking the centennial of the Peoria Park District. She has authored three books in the Peoria History Series.
Reading, writing, and religion: A pictorial history of Peoria's schools and churches
ISBN: 0943963710 OCLC: 42884503 G. Bradley Pub St. Louis, Mo. : 1999 If you have ever gone to school or church in Peoria, this book is for you! Whether you attended Peoria High School or Manuel, Woodruff, Richwoods, Spalding, Bergan or even Bradley University, opening this book brings out the memories. A look at the history of Peoria churches is like looking at the soul of the city. A book not to be missed by anyone connected with the Peoria community.