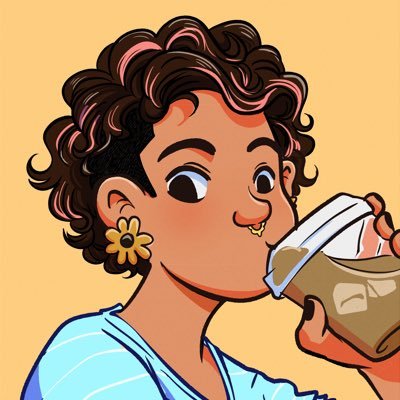 Gabi Mendez
Born:
Connection to Illinois
: Mendez is a graduate of the School of Ther Art Institute of Chicago and lives in Chicago.
Biography
: Gabi Mendez is a queer latinx comics artist and illustrator. A graduate of the School of The Art Institute of Chicago, and the Sequential Art Master's program at SCAD, she is currently working and taking on new and exciting projects! She writes a lot of silly comics, says "dude" too much, and just wants everyone to feel included.
---
Awards
:
Primary Literary Genre(s):
Illustrator
Primary Audience(s):
Young adult readers
E-Mail:
gabr.mende@gmail.com
Instagram:
https://www.instagram.com/hobbleshmobble/
Twitter:
https://twitter.com/hobbleshmobble
Web:
https://www.gabimendez.com/
WorldCat:
http://www.worldcat.org/search?q=Gabi++Mendez
---
Selected Titles
Lo and Behold: (A Graphic Novel)
ISBN: 0593179625 OCLC: 1293985157 Random House Graphic 2023 Introducing an unforgettable graphic novel about connection, friendship, and the wonder all around us from New York Times bestselling author Wendy Mass and debut illustrator Gabi Mendez. When you're named after a 250-year-old tortoise, you grow up believing life is full of possibilities and wonder. But ever since Addie's family got turned upside down, those things have been harder for her to see. The last thing Addie wants to do is make a new friend, but when her dad's summer job takes them across the country, she meets Mateo and finds herself caught up in an exciting project. With the help of a virtual reality headset, she's suddenly scaling castle walls, dodging angry kittens, and seeing the world in whole new ways. Plus, she has an idea that could be bigger than anything she's imagined before, but can she right some wrongs first . . . or is it too late?