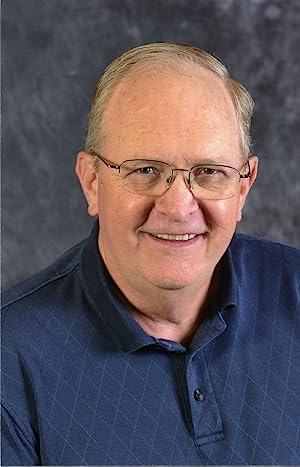 Kevin McNulty
Born:
Connection to Illinois
: McNulty grew up in Momence, which is located in Kankakee County.
Biography
: Kevin McNulty, Sr. grew up in Momence, Illinois, located in Kankakee County. He is a local historian, author, musician, composer, amateur photographer and has a twenty-six year career in business. He began his career as a high school music teacher for fifteen years. He then spent twenty-six years leading trade associations and lobbying for business He has extensive experience in China helping American companies sell to the Chinese and invest in China domestic projects. He returned to music teaching in 2012 and is currently the Orchestra Director, Assistant Director of Bands at Bradley-Bourbonnais Community High School in Bradley, Illinois. He is author of several books and has his own publishing company KMC Publishing Company based in Matteson, Illinois. KMC Publishing has also re-published "Outwitting the Hun" (1918/2014) written by Pat O'Brien about his escape from German hands in World War
---
Awards
:
Primary Literary Genre(s):
Non-Fiction
Primary Audience(s):
Adult readers
E-Mail:
kevin@kmcpublishingcompany.com
Web:
https://www.kmcpublishingcompany.com/home
WorldCat:
http://www.worldcat.org/search?q=Kevin++McNulty
---
Selected Titles
A Kid from Momence: Growing up after the War
ISBN: 098979654X OCLC: KMC Publishing 2016 "A Kid from Momence - Growing Up after the War" is an overview of the long-lasting effects of World War II on the Baby Boomer Generation, generations since, and on countries across the globe. Based on the life experiences of a small-town Midwestern kid who grows up to become a business leader, "A Kid from Momence… Growing Up After the War" navigates the evolution of American industry, global business, politics, music, media, and education since the end of the war. The book also serves as a primer for any young manager seeking to find a pathway to executive management. It is a remarkable story of how a music teacher leaves his career in his late thirties and scratches his way to the position of a CEO in the business world. The scope of the work includes small town Americana, big city machine politics, global business, faith, family, the power of music and how American society has changed since the demise of industrial America and the rise of the technological age. McNulty's extensive review of the global economy and how it shapes American life today is perfect for the layman interested in how business works around the world and here at home. The author's experience in China over the last ten years provides a unique explanation for China's rise, its current challenges and its impact on American choices. America's challenge to capitalize on the highly connected virtual world, while, at the same time, insulate the country from radical terrorist invasion in our open society, defines what the author submits, is the challenge for the current generation about to lead in the 21st Century. A reflection for all War Babies, it is an artful, detailed and often humorous explanation of the post-war years. The book puts today's unpredictable world in a manageable context for The Greatest Generation, The Baby Boomers, and Millennials on the brink of taking the baton.
Around Momence
ISBN: 1531631975 OCLC: Arcadia Publishing Library Editions 2007 As evidenced by the historic record of Burt E. Burrough's book entitled Tales of an Old Border Town and along the Kankakee (1925), the city of Momence owes its origins to the flow of the Kankakee River through eastern Kankakee County. This diverse tributary linked marshy areas in Indiana to the adjacent fertile fields on the Illinois side. Momence became a beacon, providing traders with the latest conveniences and a break from the frontier. Years later, the historic Dixie Highway crossed the river at Momence, assuring a modern era for the city. In her writings of 1983-1984, the great educator and historian Kay Hess revealed the community spirit, entrepreneurial zeal, and celebratory nature of Momence through the many personalities of this rural city. Today, as Momence approaches its 200th year, massive urban sprawl promises to wash over this ever-changing community and add to its history.
Assessing Music Performance: A Valid System for Measuring Student Performance and Growth
ISBN: 0989796582 OCLC: 1090796918 KMC Publishing 2018 "Assessing Music Performance...A Valid System for Measuring Student Achievement and Growth," by Kevin McNulty, Sr, was first published by KMC Publication, Inc. © 2017.This text details a new approach to assessing bands, orchestras, and choirs in elementary, secondary, and collegiate music schools. It is based on seven decades of professional adjudication techniques, twenty-five years of teaching and applied research by the author. The work is a complete guide to implementing the system and is a great text for undergraduate and graduate music education majors. This is a very different approach than any other system being developed in music education today and goes much deeper into the actual principles and methodology of arriving at a score for performance assessments and auditions. While rubrics can help explain grades to students and parents, McNulty's system details how musician-directors established the numerical equivalents to their standards.The book establishes a foundation for how assessment is, in fact, intuitive to the music performance teaching process and therefore allows music directors to assess in the same way they teach. McNulty then provides directors a way to measure their student's performances objectively after a detailed process of subjective listening. " The author examines in detail how standards are deployed in the performance evaluative process and how all assessments must be drawn through the prism of a musician-directors background and experience. He makes a case for localizing standards based on the current growth of a school program and the abilities of each ensemble. Drawing on his over forty years of professional adjudication at a national level and over twenty-five years of teaching, McNulty shows how director-adjudicators can arrive at a raw number that communicates each student's ability and translates to any school system grading policy. Finally, the numerical-based system allows students, parents, directors, and administrators to understand individual, instrument, voice, ensemble, and program growth. For the first time, music performance educators can provide school administrators with objective data that measures the subjective nature of the music performance capabilities of each individual student and the program overall.Directors who use the system can also incorporate "Score-Sheet," an Online Music Assessment System available through KMC Publishing Company at kmcpublishingcompany.com or through Amazon. Score-Sheet allows directors to design their own sheets for each instrument or voice. It also tracks student, ensemble, and program growth of the life of the program. The report allows multiple was to compare any aspect of the music program.
Barns of Kankakee County
ISBN: 0989796590 OCLC: Bowker 2013 Photo book of old family farms located in Kankakee County, Illinois.
Barns of Will County
ISBN: 1732409110 OCLC: 1342127008 KMC Publishing 2021 The year 2020 will always be remembered for the COVID-19 virus. It changed the activities of the entire planet. In the United States, millions were kept from jobs, schools, stores, festivals, places of worship, and family gatherings. When it hit, many people worked from home or stayed home to avoid any possibility of catching the air-born disease. Kevin McNulty, Sr. began driving the roads of Will County, Illinois, taking pictures of farms and the rural landscape. Much of this southern region of Chicago, has given way to suburban sprawl. Land developers and the rise of corporate farming have changed Will County from its origins. While Its northern townships are filled in with suburban living and the western edge of Joliet still teams with industrial and logistics activity, the southern region, which begins a few miles south of Interstate 80, still looks like Will County once did. But there are signs. Aside the many fields of corn, wheat, and beans one observes signs put there by land developers, eager to sell acres of land. But family farms can be found. And the pride of the earth-bound inhabitants of rural Will County can be easily found. Take a one-year journey through rural Will County and discover the beauty that still exists just beyond Chicago's suburban sprawl.
Finding Pat O'Brien
ISBN: 0989796523 OCLC: KMC Publishing 2014 This book presents detailed evidence, photos, documents and newspaper clippings used as a basis for the novel "Lt. Pat O'Brien," by Kevin McNulty, Sr., (KMC Publishing Company). O'Brien was an American World War I pilot who flew for the RAF before America had an air force. He was shot down behind enemy lines, escaped from German hands by jumping from a moving prison train. He walked seventy-two days through Germany, Luxemburg, and Belgium to the Holland border and freedom. He was welcomed by the King of England in a one hour private audience at Buckingham Palace one week after his escape. O'Brien wrote a bestselling book about his escape and was the most sought after speaker in America in 1918, speaking in nearly every major venue in the United States. His fame led to a silent film role, status as a celebrity among the most famous and he became a rich man. He met an untimely death at age thirty and the nature of his death has been debated for years. He was found dead in the Hamilton Hotel in Los Angeles with a bullet to his head at age thirty. His death was declared a suicide, a fact flatly denied by his closest friends and family members for years. New evidence uncovered for the McNulty book adds serious doubt to the suicide contention. Research by the author and Marcia Tedford revealed previously unknown facts about O'Brien's life, his death and the existence a daughter born to his betrothed. Neither O'Brien nor any member of the O'Brien family knew of the child. This book includes details and previously unknown photographs of Pat's child and his grand children who came forth upon hearing of the historic novel by McNulty. "Finding Pat O'Brien" documents the findings of the author, Mrs. Tedford, family members and various interested parties in United States and England.
Good Shepherd Manor: A Mission of Compasionate Care
ISBN: 1732409129 OCLC: KMC Publishing 2021 Good Shepherd Manor – A Mission of Compassionate Care by Kevin McNulty, Sr, tells the story of the first fifty years of Good Shepherd Manor in Momence, Illinois. This home for developmentally disabled men opened in 1971, under the direction of the Brothers of the Good Shepherd. The story of the Manor reveals the unique approach the Brothers brought to the care and nurturing of the disabled, playing a significant role in changing how the disabled are viewed, how they should be treated, and, most significantly, how the can live and work in the community. This official 50th Anniversary History tells the story of how families with developmentally disabled men came together with the Brothers of the Good Shepherd, to provide a lifetime home for their loved ones, how timely circumstances brought them to the small town of Momence, Illinois and how life for the men of Good Shepherd Manor extended well beyond expectations of an earlier time. This dynamic story shows how love, initiative, caring and raised expectations have brought a life of fulfillment for the men of Good Shepherd Manor.
Lt. Pat O'Brien
ISBN: 0615852114 OCLC: KMC PUBLISHING 2013 The amazing true story of a nearly forgotten World War I flying ace from the United States who flew for the British before America joined the war. Fatherless at 15, Pat O'Brien left his home of Momence, IL seeking to learn to fly at a time when aeroplanes were mere kites. He was among the very first pilots of the Army Signal Corps to test early Curtiss flying machines in 1916 on North Island at San Diego. North Island is now the U.S. Naval Base. Impatient with America's slow acceptance of the aeroplane as a weapon of war, he left the Corps to join the Canadian Force being trained in Toronto to replace thousands of British pilots who were losing their lives in France. Shot down over Belgium in 1917, he crashed from 8,000 feet and survived, German doctors removing a bullet from his throat. One month later he jumped from a moving prison train and escaped. He was the first American-born pilot to escape in World War I. He walked seventy-two days, over 250 miles behind enemy lines to freedom at the Holland border where he dug under a nine-foot electrified fence and escaped. Arriving in London one week later, he visited King George in a private audience that lasted nearly one hour. During his six months recovering in London, he penned a best-selling book about his escape and spent all of 1918 speaking all over the United States, replacing William Jennings Bryant as the top speaker that year. He later crashed a second time from 2,000 feet in Dallas, Texas and survived again in a demonstration for new U.S. recruits. Unsatisfied with his contribution to the war, he returned to France one month before Armistice to join the U.S., British and French Legion but was denied. He therefore pursued Russia, going undercover to assist the American Expeditionary Force in Siberia in President Wilson's effort to remove Allied troops from the advancing Red Army during the Russian Revolution. Home again in late 1919, his betrothed had become impatient with his constant pursuits and left him, sending the Lieutenant into the whirlwind of the Roaring 20's where he starred in a Hollywood silent film as the leading man in Shadows of the West, an anti-Japanese film that warned of America's next threat. He mysteriously married a young starlet in Havana, Cuba in 1920 after only a three week engagement. She conspired with a woman from Springfield, Illinois to capture his wealth and take advantage of his fame. He moved to Hollywood in 1920 with half a million dollars. Known to the rich, famous and every man and woman in the United States, Pat O'Brien was found dead in December of 1920 and did not receive a marker on his grave until 2007. Find out why this world famous hero was nearly forgotten until the few who remembered him in Momence, Illinois saw to it that his grave was marked with a Military Marker. The most remarkable story you'll ever read, his life and accomplishments were nearly forgotten due to circumstances of his death. Lt. Pat O'Brien by Kevin McNulty, Sr. is the first complete story of O'Brien's life. It contains facts previously unknown about his life and his ultimate demise. McNulty and local Momence native Marcia Tedford spend six years finding Pat O'Brien. War, fame, love of two women, the exotic travels to Russia, Siberia, China, Cuba, Europe and Japan plus all the excitement of the early Roaring 20's comes alive in the Story of Lt. Pat O'Brien by Kevin McNulty, Sr.