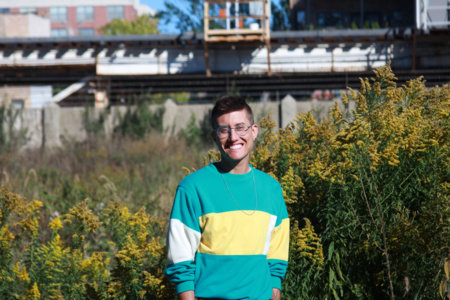 Devon Price
Born:
Connection to Illinois
: Price is a social psychologist, writer, and professor at Loyola University of Chicago's School of Continuing and Professional Studies. He lives in Chicago.
Biography
: Dr. Devon Price is a social psychologist, writer, and professor at Loyola University of Chicago's School of Continuing and Professional Studies. Price's work has appeared in numerous publications such as Slate, The Rumpus, NPR, and HuffPost and has been featured on the front page of Medium numerous times.
---
Awards
:
Primary Literary Genre(s):
Non-Fiction
Primary Audience(s):
Adult readers
Facebook:
https://www.facebook.com/erika.price2/
Twitter:
https://twitter.com/drdevonprice
Web:
https://www.psychologytoday.com/us/contributors/devon-price-phd
WorldCat:
http://www.worldcat.org/search?q=Devon++Price
---
Selected Titles
Laziness Does Not Exist
ISBN: 1982140100 OCLC: 1228118979 Atria Books 2021 From social psychologist Dr. Devon Price, a conversational, stirring call to "a better, more human way to live" (Cal Newport, New York Times best-selling author) that examines the "laziness lie" - which falsely tells us we are not working or learning hard enough. Extra-curricular activities. Honors classes. 60-hour work weeks. Side hustles. Like many Americans, Dr. Devon Price believed that productivity was the best way to measure self-worth. Price was an overachiever from the start, graduating from both college and graduate school early, but that success came at a cost. After Price was diagnosed with a severe case of anemia and heart complications from overexertion, they were forced to examine the darker side of all this productivity. Laziness Does Not Exist explores the psychological underpinnings of the "laziness lie," including its origins from the Puritans and how it has continued to proliferate as digital work tools have blurred the boundaries between work and life. Using in-depth research, Price explains that people today do far more work than nearly any other humans in history, yet most of us often still feel we are not doing enough.
Unlearning Shame: How We Can Reject Self-Blame Culture and Reclaim Our Power
ISBN: 0593581210 OCLC: 1378930990 Harmony [S.l.] : 2024 Learn to identify—and combat—Systemic Shame, the feeling of self-hatred and disempowerment that comes from living in a society that blames individuals for systemic problems, with this invaluable resource from the social psychologist and author of Unmasking Autism. Systemic Shame is the socially engineered self-loathing that says we are solely to blame for our circumstances. It tells us that poverty is remedied by hard-working people pulling themselves up by their bootstraps, that marginalized people are personally responsible for solving the problem of their own oppression, and that massive global crises like climate change can be solved with individual action. Feeling overwhelmed? That's your problem, too. The more we try and ultimately fail to live up to impossible societal standards of moral goodness, the more shame we feel—and the more we retreat into isolation and despair. Social psychologist Dr. Devon Price knows firsthand the destructive effects of Systemic Shame; he experienced shame and self-hatred as he grappled with his transgender identity, feeling as if his suffering was caused by his own actions rather than systems like cissexism. And it doesn't just end with internal feelings of anguish. It causes us to judge other people the same way we fear being judged, which blocks us from seeking out the acceptance and support we need and discourages us from trying to improve our communities and our relationships. In Unlearning Shame, Dr. Price explores how we can deal with those hard emotions more effectively, tackling the societal shame we've absorbed and directed at ourselves. He introduces the antidote to Systemic Shame: expansive recognition, an awareness of one's position in the larger social world and the knowledge that our battles are only won when they are shared. He provides a suite of exercises and resources designed to combat Systemic Shame on a personal, interpersonal, and global level through rebuilding trust in yourself, in others, and in our shared future. By offering a roadmap to healing and a toolkit of actionable items, Unlearning Shame helps us reject hopelessness and achieve sustainable change and personal growth.
Unmasking Autism: Discovering the New Faces of Neurodiversity
ISBN: 0593235231 OCLC: 1260240370 Harmony 2022 For every visibly Autistic person you meet, there are countless "masked" Autistic people who pass as neurotypical. Masking is a common coping mechanism in which Autistic people hide their identifiably Autistic traits in order to fit in with societal norms, adopting a superficial personality at the expense of their mental health. This can include suppressing harmless stims, papering over communication challenges by presenting as unassuming and mild-mannered, and forcing themselves into situations that cause severe anxiety, all so they aren't seen as needy or "odd." In Unmasking Autism, Dr. Devon Price shares his personal experience with masking and blends history, social science research, prescriptions, and personal profiles to tell a story of neurodivergence that has thus far been dominated by those on the outside looking in. For Dr. Price and many others, Autism is a deep source of uniqueness and beauty. Unfortunately, living in a neurotypical world means it can also be a source of incredible alienation and pain. Most masked Autistic individuals struggle for decades before discovering who they truly are. They are also more likely to be marginalized in terms of race, gender, sexual orientation, class, and other factors, which contributes to their suffering and invisibility. Dr. Price lays the groundwork for unmasking and offers exercises that encourage self-expression, including: • Celebrating special interests • Cultivating Autistic relationships • Reframing Autistic stereotypes • And rediscovering your values It's time to honor the needs, diversity, and unique strengths of Autistic people so that they no longer have to mask—and it's time for greater public acceptance and accommodation of difference. In embracing neurodiversity, we can all reap the rewards of nonconformity and learn to live authentically, Autistic and neurotypical people alike.