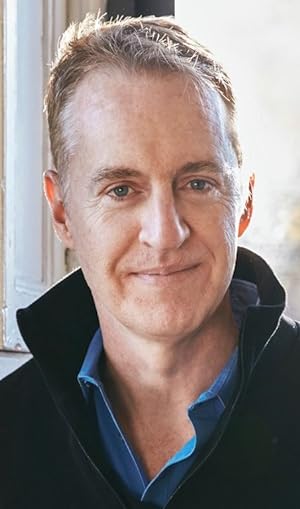 Dave Cullen
Born:
suburban Chicago
Connection to Illinois
: Cullen was born in suburban Chicago. He graduated from the University of Illinois Urbana-Champaign.
Biography
: Dave Cullen has been covering the blight of mass murders in America for two decades, first with COLUMBINE, now PARKLAND: BIRTH OF A MOVEMENT. COLUMBINE was a New York Times bestseller and the consensus definitive account. Parkland is a story of hope: the genesis of the extraordinary March for Our Lives movement. Dave was with the students from the beginning, with unparalleled access behind the scenes. Columbine made two dozen Best of 2009 lists including New York Times, and won several major awards, including the Edgar and Goodreads Choice Award for best nonfiction of the year. It now appears on several all-time True Crime Top 10 lists. Dave has written for New York Times, London Times, Vanity Fair, BuzzFeed, Politico, New Republic, Newsweek, Guardian, Washington Post, Daily Beast, Slate, Salon, The Millions, Lapham's Quarterly, etc. He has appeared on PBS Newshour, NBC Nightly News, Today, CBS Sunday Morning, Nightline, Morning Edition, CBS This Morning, New Day, Anderson Cooper 360, Rachel Maddow, Chris Hayes, Lawrence O'Donnell, Talk of the Nation, The Nineties, Hannity, etc.
---
Awards
:
Columbine Edgar Award Best True Crime 2009 ​ Goodreads Choice Award Best Nonfiction 2009 ​ Barnes & Noble Discover Award Best Nonfiction 2009 ​ Top Education Book 2009 Top 10 Education Books of the Decade American School Board Journal The Truth About the Fact Award Best Nonfiction 2009 FINALIST LA Times Book Prize American Library Association Alex Award Audie Award Abraham Lincoln High School Book Award Mountains & Plains Booksellers Award BEST OF 2009 LISTS New York Times Los Angeles Times Publishers Weekly American Library Association Entertainment Weekly American School Board Journal Chicago Tribune Miami Herald Bookmarks Magazine Salon Amazon iTunes Mother Jones Washington Post Express National Post (Canada) Audible.com Borders Oakland East Bay Express New Haven Register New West Asia Literary Review New London's The Day; All-Time Best True Crime - Esquire Publishers Weekly BuzzFeed USA Today Vulture Reader's Digest Goodreads Barnes & Noble Huffington Post Bustle The Lineup
Parkland BEST BOOKS OF 2019 ​ Vanity Fair Washington Post NPR Books Goodreads Library Journal Kirkus Reviews American Library Association Book Riot NPR's A1 New York Public Library Editor's Pick: Best Nonfiction Amazon Finalist Goodreads Choice Award Longlisted ALA Andrew Carnegie Medal
Primary Literary Genre(s):
Non-Fiction
Primary Audience(s):
Adult readers
Blog:
https://www.davecullen.com/blog
E-Mail:
dave@davecullen.com
Facebook:
https://www.facebook.com/cullendave
Instagram:
https://www.instagram.com/davecullenwrites/
Twitter:
https://twitter.com/davecullen
Web:
https://www.davecullen.com/
WorldCat:
http://www.worldcat.org/search?q=Dave++Cullen
YouTube:
https://www.youtube.com/user/davecullenwriter
---
Selected Titles
Columbine
ISBN: 0446546925 OCLC: 535118569 Twelve New York, NY : 2010 Ten years in the works, a masterpiece of reportage, this is the definitive account of the Columbine massacre, its aftermath, and its significance, from the acclaimed journalist who followed the story from the outset. In his accounting of the Columbine Massacre, Dave Cullen takes readers from the origins of the event to its terrible culmination and aftermath, drawing on nine years of painstaking journalistic research. Over the course of this gripping narrative, the author approaches his subjects with unrivaled care and insight: debunking myths, supplying crucial missing details, and getting at the heart of Columbine's significance. What emerges is an indelible portrait of the killers, the victims, and the community that suffered one of the greatest-- and most socially and historically important-- shooting tragedies of the 20th century.
Parkland: Birth of a Movement
ISBN: 0062882945 OCLC: 1083546196 Harper 2019 The acclaimed New York Times bestselling author of Columbine offers an intimate, deeply moving account of the extraordinary teenage survivors who became activists and pushed back against the NRA and feckless Congressional leaders—inspiring millions of Americans to join their grassroots #neveragain movement. Nineteen years ago, Dave Cullen was among the first to arrive at Columbine High, even before most of the SWAT teams went in. While writing his acclaimed account of the tragedy, he suffered two bouts of secondary PTSD. He covered all the later tragedies from a distance, working with a cadre of experts cultivated from academia and the FBI, but swore he would never return to the scene of a ghastly crime. But in March 2018, Cullen went to Marjory Stoneman Douglas High School because something radically different was happening. In nearly twenty years witnessing the mass shootings epidemic escalate, he was stunned and awed by the courage, anger, and conviction of the high school's students. Refusing to allow adults and the media to shape their story, these remarkable adolescents took control, using their grief as a catalyst for change, transforming tragedy into a movement of astonishing hope that has galvanized a nation. Cullen unfolds the story of Parkland through the voices of key participants whose diverse personalities and outlooks comprise every facet of the movement. Instead of taking us into the mind of the killer, he takes us into the hearts of the Douglas students as they cope with the common concerns of high school students everywhere—awaiting college acceptance letters, studying for mid-term exams, competing against their athletic rivals, putting together the yearbook, staging the musical Spring Awakening, enjoying prom and graduation—while moving forward from a horrific event that has altered them forever. Deeply researched and beautifully told, Parkland is an in-depth examination of this pivotal moment in American culture—and an up-close portrait that reveals what these extraordinary young people are like. As it celebrates the passion of these astonishing students who are making history, this spellbinding book is an inspiring call to action for lasting change.