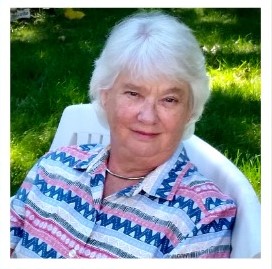 Sandra K Schlager
Born:
1951, in Effingham, Illinois
Pen Name:
Sandra Schlager
Connection to Illinois
: Schlager was born in Effingham where she attended Sacred Heart Grade School and Effingham High School. Her book, Ripple Impact is set in Southern Illinois around Carterville. She based a section of the book around the Effingham Hospital Fire.
Biography
: Sandra Slager currently lives in Carterville, Illinois. She retired after working 43 years as a Registered Nurse; she received her nursing education at St. John's School of Nursing and later attended the University of Illinois Springfield Campus for her bachelor's degree in nursing. She spends her days reading, writing, being outdoors, and traveling with her husband in their RV.
---
Awards
:
Primary Literary Genre(s):
Fiction; Mystery
Primary Audience(s):
Adult readers
WorldCat:
http://www.worldcat.org/search?q=Sandra++K++Schlager
---
Selected Titles
BOX OF MEMORIES
ISBN: B08XFP939V OCLC: Independently Published 2021 After moving to Southern Illinois, Aaron Saunders is busy settling his family and expanding his pharmaceutical and medical warehouse business when he is approached with an offer to buy a local pharmacy chain. After starting a pre-purchase audit of the businesses, Elaine, his wife, discovers money is being stolen and rerouted through a computer program to another account. Meanwhile, Aaron receives a box of memorabilia saved by his mother and sister. A video recording brings laughter over the antics of a young Saunders family but also provides the police with a clue about an eighteen-year-old missing person case.
MESSAGE IN THE FLOWERS
ISBN: 1075936969 OCLC: 1128867849 Independently Published 2019 Paul McGregor, or PJ to his friends, is hired to trace the steps of U.S. Army Captain Vera Mills over the recent weekend. Vera can't remember what she did or what happened; however, something happened as she now has a flower tattoo on her neck. As PJ delves into the case, he realizes there is a connection between it and the death of a local woman. Both have a flower tattoo. Investigation of the abduction and tattoo case leads PJ to suspect there is a link between it, the missing Centers for Disease Control and Prevention Physician, and firearms stolen from a bunker on the Crab Orchard National Wildlife Refuge.
Ripple impact
ISBN: 1724196979 OCLC: 1060572575 Independently Published 2018 Story of greed, deceit and murder involving the Sonnet family. With the help of his friends, Luke uncovers the extent of the fraud, and decides to eliminate the threat once and for all.