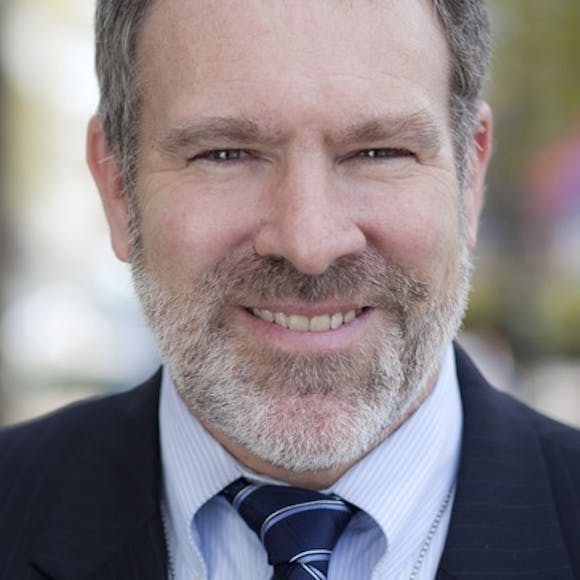 John T Shaw
Born:
in Peoria, Illinois
Connection to Illinois
: Shaw was born and raised in Peoria. He received his bachelor's degree in political science from Knox College in Galesburg. He currently resides in Carbondale.
Biography
: John T. Shaw is the author of five books. He's covered Congress for Market News International for nearly twenty-five years, and has also been a contributing writer for the Washington Diplomat and has been a guest on PBS NewsHour and C-SPAN. John is now the Director of the Paul Simon Public Policy Institute at Southern Illinois University. He currently lives in Carbondale, Illinois.
---
Awards
:
Primary Literary Genre(s):
Non-Fiction
Primary Audience(s):
Adult readers
E-Mail:
johnshawdc@gmail.com
Facebook:
https://www.facebook.com/johntshawauthor
LinkedIn:
https://www.linkedin.com/in/johntshawauthor
Web:
https://johntshaw.com/
WorldCat:
http://www.worldcat.org/search?q=John++T++Shaw
---
Selected Titles
JFK in the Senate: Pathway to the Presidency
ISBN: 0230341837 OCLC: 830669015 St. Martin's Press 2013 Before John F. Kennedy became a legendary young president he was the junior senator from Massachusetts. The Senate was where JFK's presidential ambitions were born and first realized. In the first book to deal exclusively with JFK's Senate years, author John T. Shaw looks at how the young Senator was able to catapult himself on the national stage. Tip O'Neill once quipped that Kennedy received more publicity for less accomplishment than anyone in Congress. But O'Neill didn't understand that Kennedy saw a different path to congressional influence and ultimately the presidency. Unlike Lyndon Johnson, the Democratic leader in the Senate, JFK never aspired to be "The Master of the Senate" who made deals and kept the institution under his control. Instead, he envisioned himself as a "Historian-Scholar-Statesman" in the mold of his hero Winston Churchill which he realized with the 1957 publication of Profiles of Courage that earned JFK a Pulitzer Prize and public limelight. Smart, dashing, irreverent and literary, the press could not get enough of him. Yet, largely overlooked has been Kennedy's tenure on a special Senate committee to identify the five greatest senators in American history―JFK's work on this special panel coalesced his relationships in Congress and helped catapult him toward the presidency. Based on primary documents from JFK's Senate years as well as memoirs, oral histories, and interviews with his top aides, JFK in the Senate provides new insight into an underappreciated aspect of his political career.
Richard G. Lugar, Statesman of the Senate: Crafting Foreign Policy from Capitol Hill
ISBN: 0253001935 OCLC: 781542956 Indiana University Press Bloomington : 2012 Two-time chairman of the Senate Foreign Relations Committee, Richard G. Lugar has been one of the most widely respected foreign policy experts in Congress for over three decades. In this illuminating profile, John T. Shaw examines Lugar's approach to lawmaking and diplomacy for what it reveals about the workings of the Senate and changes in that institution. Drawing on interviews with Lugar and other leading figures in foreign policy, Shaw chronicles Lugar's historic work on nuclear proliferation, arms control, energy, and global food issues, highlighting the senator's ability to influence American foreign policy in consequential ways. The book presents Lugar's career as an example of the role Congress can play in the shaping of foreign policy in an era of a strong executive branch. It demonstrates the importance of statesmanship in contemporary American political life while acknowledging the limitations of this approach to governance.
Rising Star, Setting Sun: Dwight D. Eisenhower, John F. Kennedy, and the Presidential Transition that Changed America
ISBN: 1681777320 OCLC: 1031415086 Pegasus Books 2018 A monumental new history reveals how the transition of power from Eisenhower to Kennedy marked more than a succession of presidents—it was the culmination of a generational shift in American politics, policy and culture. After winning the presidency by a razor-thin victory on November 8, 1960 over Richard Nixon, Dwight D. Eisenhower's former vice president, John F. Kennedy became the thirty-fifth president of the United States. But beneath the stately veneers of both Ike and JFK, there was a complex and consequential rivalry. In Rising Star, Setting Sun, John T. Shaw focuses on the intense ten-week transition between JFK's electoral victory and his inauguration on January 20, 1961. In just over two months, America would transition into a new age, and nowhere was it more marked that in the generational and personal difference between these two men and their dueling visions for the country they led. The former general espoused frugality, prudence, and stewardship. The young political wünderkid embodied dramatic themes and sweeping social change. Extensively researched and eloquently written, Shaw paints a vivid picture of what Time called a "turning point in the twentieth century" as Americans today find themselves poised on the cusp of another watershed moment in our nation's history.
The Ambassador: Inside the Life of a Working Diplomat
ISBN: 193310242X OCLC: 1244229894 Capital Books Sterling, Va. : 2007 Using the life and work of one of the world's most accomplished diplomats, Sweden's Jan Eliasson, this provocative book offers a unique inside view of how modern diplomacy shapes world political debate and affects the outcome of major events and international relations. Ambassador Eliasson has provided diplomatic reporter John Shaw with 'up close' access to his work for a year--his last in Washington as ambassador. Shaw has attended policy meetings with the Ambassador, watched him give speeches, host high-level receptions and interact with other senior diplomats. Using Eliasson as the case study, The Ambassador delves into what modern diplomats really do and offers a unique, person, behind-the-scenes glimpse of international statesmanship. Eliasson is of special interest because he just completed his term as President of the United Nations General Assembly and now serves as the Swedish Foreign Minister.
Washington Diplomacy: Profiles of People of World Influence
ISBN: 087586161X OCLC: 51214636 Agathon Pr New York : 2002 A Washington Diplomat columnist interviews 66 influ-ential figures, giving us deep insights into policy, politics and current affairs. With an eloquent introduction by Sen. Chuck Hagel.