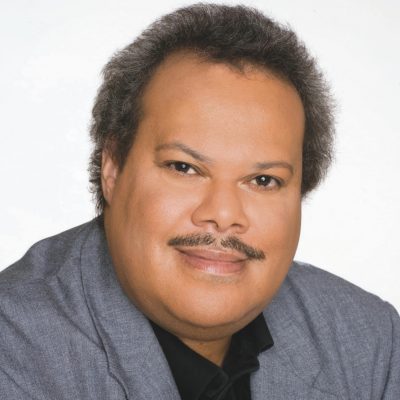 David Smallwood
Born:
1955
Died:
June 11, 2021
Connection to Illinois
: Smallwood lived in the greater Chicago area. He had a Bachelor of Art's Degree in Interpersonal and Mass Communications from the University of Illinois at Chicago. He also attended Shimer College in Mount Carroll.
Biography
: David Smallwood was a journalist and the coauthor of Profiles of Great African Americans. He was a founder of, contributor to, and former editor of N'Digo, a member of the National Association of Black Journalists, reporter and editor for the Chicago Sun-Times and Jet Magazine.
---
Awards
:
Primary Literary Genre(s):
Non-Fiction
Primary Audience(s):
Adult readers
Web:
https://ndigo.com/2021/06/21/david-smallwood-1955-2021-the-editor-of-ndigo/
WorldCat:
http://www.worldcat.org/search?q=David++Smallwood
---
Selected Titles
N'Digo Legacy Black Luxe 110: African American Icons of Contemporary History
ISBN: 0578189674 OCLC: 1012404994 Hartman Publishing Group 2017 A landmark book--N'DIGO LEGACY BLACK LUXE--chronicling the achievements of 110 African-Americans who have had a major influence on the city of Chicago in every aspect--its business, social, political, environmental, arts and culture, sports, and ministry--has been published by Hermene Hartman and David Smallwood. Hartman is a black pioneer and founder of the popular N'Digo magapaper; Smallwood is its Editor-in-Chief. Many of the profiles first appeared in N'Digo over the past 30 years and have now been updated. For example, In March 2003, the first major story ever written on future US President Barack Obama appeared as he was attempting to further his career from Illinois State Senator to run for the U.S. Senate the following year. Michael Jordan, Jesse Jackson, actress Jennifer Hudson, Dick Gregory, and Chicago Bears Head Coach Lovie Smith are a few of the easily recognized names in the book. There are, however, dozens more who achieved milestones in their field of endeavor. At once educational. entertaining, and enlightening, the 489-page coffee table volume, complete with full-color photography, would be a valuable resource in every high school, college and university library, as well as museums, cultural centers, and public libraries. Its historical relevance alone warrants its addition as an important resource.
Profiles of Great African Americans
ISBN: 0785319832 OCLC: 36044222 Publications International Lincolnwood, IL : 2000 Meet Harriet Tubman, the "Black Moses," who escaped to freedom but returned to the South to rescue her family and conduct more than 300 slaves to safety on the Underground Railroad. Meet George Washington Carver, the young slave boy traded for a horse who became one of the most important agricultural scientists in America whose uses for peanuts and sweet potatoes helped save the economy of the South. Meet Paul Robeson—outstanding athlete, lawyer, Broadway performer, and human rights activist—who led four amazing lives in one The history of African Americans is an integral part of American history and inspiration to everyone to think big. Two hundred pages tell the tales of courageous and talented people who broke down barriers and achieved greatness, sometimes against tremendous odds. They blazed trails, challenged the myths about inferiority, and rewrote history. These profiles tell their stories of persistence, hope, and triumph.
The Cool Gent: The Nine Lives of Radio Legend Herb Kent
ISBN: 1556527748 OCLC: 367620184 Lawrence Hill Books Chicago, Ill. : 2009 When Herb Kent was a straight-A college student in the 1940s, his white professor told him, "You have the best voice in class, but you'll never make it in radio because you're a Negro." This did not deter the poor kid from the Chicago housing projects who had decided on a radio career at age five. It was just one more obstacle to face head on and overcome. Known as the Cool Gent, the King of the Dusties, and the Mayor of Bronzeville, Herb Kent is one of radio's most illustrious and legendary stars. This fascinating autobiography details both the high and low points of Herb's life while providing a vivid picture of black music, culture, and personalities from the 1950s to today. Herb had a typical rock-and-roll lifestyle—drugs, alcohol, all-night partying, and women—eventually hitting rock bottom, where he finally faced his personal demons. At least nine times Herb came close to death, but through it all, he maintained his debonair, classy persona and his uncanny knack for picking timeless tunes. And he didn't save only himself; along the way, he blazed new trails for all African Americans and remains a role model for today's top deejays.
Who says I'm an Addict?
ISBN: 1781804095 OCLC: 880197492 Hay House 2014 Do you worry that you drink too much? Or perhaps you fear that your dependence on drugs, food, sex, or some other vice is spiraling out of control, and taking your quality of life with it? In this book, David Smallwood looks at the issue of addiction with compassion, clarity, and wisdom that comes not only from his own difficult journey with addiction, but from his considerable experience overseeing treatment programs in rehabilitation clinics. David looks in detail at all areas of addiction, from denial, hitting rock bottom, and dealing with shame and guilt, to how our family of origin and the traumas we go through in childhood influence us in later life.