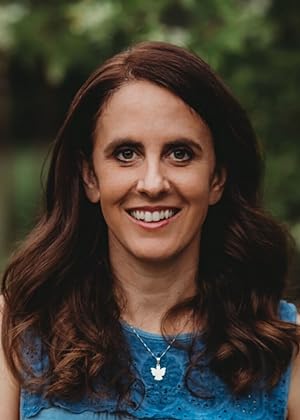 Amy J Cattapan
Born:
Pen Name:
AJ Cattapan
Connection to Illinois
: Cattapan lives in Prospect Heights. She earned her doctoral degree at Loyola University Chicago.
Biography
: Amy J. Cattapan is an author, speaker, and middle school English teacher who is as passionate about books as she is for kids she teaches. She began her career as a high school teacher but moved to the middle school level. She's had several short stories and articles published in children's magazines as well as being published in Chicken Soup for the Soul: From Lemons to Lemonade and Chicken Soup for the Soul: Raising Great Kids.
---
Awards
:
Angelhood Gold Medal for Young Adult Fiction-Religion/Spirituality from the Moonbeam Children's Books Awards and an Honorable Mention for Young Adult Fiction Social Issues from the Readers Favorite Book Awards
Seven Riddles to Nowhere Catholic Press Association Book Award
Primary Literary Genre(s):
Fiction
Primary Audience(s):
Young adult readers
Blog:
https://www.ajcattapan.com/blog/
E-Mail:
info@ajcattapan.com
Facebook:
https://www.facebook.com/acattapan
Instagram:
https://www.instagram.com/a.j.cattapan/
Pinterest:
https://www.pinterest.com/ajcattapan/
Twitter:
https://twitter.com/AJCattapan
Web:
https://www.ajcattapan.com/
WorldCat:
http://www.worldcat.org/search?q=Amy++J++Cattapan
---
Selected Titles
7 Riddles to Nowhere
ISBN: 0997173254 OCLC: 957773662 Vinspire Publishing 2016 For where your treasure is, there your heart will be also. Because of a tragic event that took place when he was five years old, seventh grader Kameron Boyd can't make himself speak to adults when he steps outside his home. Kam's mom hopes his new school will cure his talking issues, but just as he starts to feel comfortable, financial problems threaten the school's existence. Then a letter arrives with the opportunity to change everything. Kam learns that he and several others have been selected as potential heirs to a fortune. He just has to solve a series of seven riddles to find the treasure before the other students. If he succeeds, he'll become heir to a fortune that could save his school. The riddles send Kam on a scavenger hunt through the churches of Chicago. But solving them won't be easy. With the school's bully as one of the other potential heirs, Kam and his friends must decipher the hidden meanings in artwork and avoid the mysterious men following them in a quest to not only keep the school open but keep Kam's hopes for recovering his voice alive.
Angelhood
ISBN: 0990304264 OCLC: 1288394908 Vinspire Publishing 2015 Seventeen-year-old theater geek Nanette believes her life is headed toward stardom on Broadway. But when her dream theater college rejects her and her best friend dies in a terrible accident, Nanette decides the world would be better off without her. Unfortunately, the afterlife offers something less than a heavenly situation. Trapped between alternating periods of utter darkness and light, Nanette is stuck following a high school freshman around. Soon, she learns she's a guardian angel, and the only way she can earn her wings is to keep her young charge, Vera, from committing the same sin she did—taking her own life. Unfortunately, Nanette is missing more than just her wings. She has no tangible body or voice, either. Frustrated by her inability to reach out to Vera and haunted by memories of her old life, Nanette wants to give up, but then she sees what happens when another Guardian at the high school turns his back on his charge. The shock is enough to supercharge Nanette's determination. She's going to find peace in the afterlife…as soon as she can convince Vera that living is what life is all about.
Sweet Jesus, Is It June Yet?: 10 Ways the Gospels Can Help You Combat Teacher Burnout and Rediscover Your Passion for Teaching
ISBN: 1646800370 OCLC: 1247203658 Ave Maria Press 2021 You work hard to motivate your students every day, but where can you find the inspiration you need when teaching gets tough or your passion for the classroom starts to wane? Veteran teacher Amy J. Cattapan invites you to look to the greatest teacher of all time—Jesus. With humor and stories from the trenches, Cattapan draws valuable insight and tools from the Gospels and shares ten life-changing principles every teacher can learn from Jesus. In Sweet Jesus, Is It June Yet?, she'll help you hang onto your sanity and fulfill your calling even when you're feeling stressed, overwhelmed, and on the verge of burnout. Classroom burnout is real. About 44 percent of new teachers in New York leave the profession by their fourth year and 40 percent of new teachers leave Chicago schools within five years. All over the country, managing online instruction has only added to the pressures teachers face. In order to combat frustration and burnout, Cattapan will help you: remember where your calling began; rediscover who this is all about; know when to lean on others for help; learn how Jesus dealt with challenges; and understand that God's grace really is enough. Whether you're a brand-new teacher, a veteran educator, or a homeschooling parent, you'll find wisdom—and more than a few laughs—in Cattapan's reflections on the Great Teacher and in classroom stories straight from the front lines.