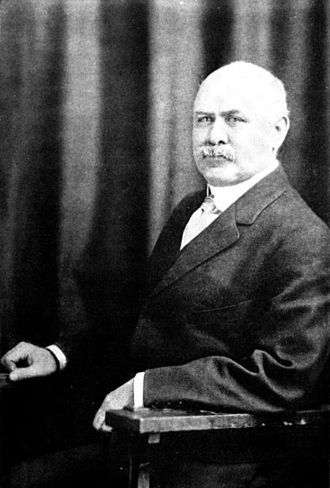 Charles Turner Dazey
Born:
August 13, 1855, in Lima, Illinois
Died:
February 9, 1938, in Quincy, Illinois
Pen Name:
Charles T. Dazey
Connection to Illinois
: Dazey was born in Lima. He studied at Adams County schools and for a while at Methodist Episcopal College in nearby Quincy. He returned to Quincy a couple of years after marrying his wife.
Biography
: Charles Turner Dazey was an author and playwright. He attended the state university in Lexington, Kentucky, and graduated from Harvard University in 1881. He edited The Harvard Advocate and was elected poet of his class. While at college his poems were published in The Century Magazine. His comedy Rustication was produced at the Boston Museum while he was a sophomore. He wrote several plays for Kate Putnam, American King for James O'Neill and The Little Maverick for Maggie Mitchell. His greatest success, In Old Kentucky, was written for Jacob Litt. For over 26 years it had uninterrupted production in America. After writing for Broadway, he wrote for film including Manhattan Madness for Douglas Fairbanks, The Mysterious Client for Mrs. Vernon Castle and Shifting Sands for Gloria Swanson.
---
Awards
:
Primary Literary Genre(s):
Fiction
Primary Audience(s):
Adult readers
IMDB:
https://www.imdb.com/name/nm0206801/
Web:
https://www.hsqac.org/quincy-playwright-s-fame-burned-brightly-then-fadedac96577a
Wikipedia:
https://en.wikipedia.org/wiki/Charles_Dazey
WorldCat:
http://www.worldcat.org/search?q=Charles++Turner++Dazey
---
Selected Titles
In Old Kentucky
ISBN: B000FMFL7K OCLC: The Fine Book Circle 1937 A Story of the Bluegrass and the Mountains Founded on Charles T. Dazey's Play.
The Old Flute-Player: A Romance of To-day
ISBN: B0006AFXIS OCLC: G.W. Dillingham Company 1910 A romantic story about a beautiful young girl Anna, who lives in the artistic quarter of London with her father, who works in a little London orchestra. Herr Kreutzer, Anna's father, keeps her in such strict seclusion that people from his circle barely know he has a daughter. Yet, Anna meets her love and has to fight for her right to happiness.