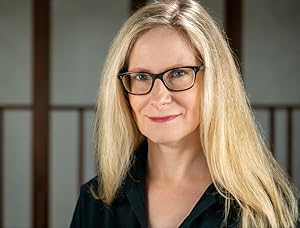 Michelle E Moore
Born:
in Albany, NY
Connection to Illinois
: Moore moved to Naperville after taking a job teaching literature and film at The College of DuPage in Glen Ellyn. She then moved to Chicago, where she lived for fourteen years, now living in River Forest, right next to Oak Park. Her book, Chicago and the Making of American Modernism: Cather, Hemingway, Fitzgerald, and Faulkner in Context, explains the relationship between Chicago and the major American writers and publishers of Modernism. Early chapters consider Henry Blake Fuller, the aftermath of the Chicago fire, Harriet Monroe's difficulty publishing the 'Columbian Ode' for the World's Fair (Columbian Exhibition), Sherwood Anderson's connections to Frank Lloyd Wright, and Edgar Lee Master's opinions about the literary scene in Chicago. The book contains new reading of much-read and discussed books and stories by the major authors based on extensive and original archival research.
Biography
: Michelle E. Moore, Ph.D. is Professor of English at the College of Dupage, where she teaches classes in American literature and film. She has published articles in Literature/Film Quarterly, Cather Studies 9 and 11, and Faulkner Studies, and given numerous presentations on American modernism at Modern Language Association conventions and at Modernist Studies Association conferences. She is a member of the Willa Cather Foundation, The Hemingway Society, The Faulkner Society, and the F. Scott Fitzgerald Society and gives papers regularly at their seminars and conferences.
---
Awards
:
Primary Literary Genre(s):
History; Non-Fiction
Primary Audience(s):
Adult readers
Web:
https://michelleemoore.weebly.com/
WorldCat:
http://www.worldcat.org/search?q=Michelle++E++Moore
---
Selected Titles
Chicago and the Making of American Modernism: Cather, Hemingway, Faulkner, and Fitzgerald in Conflict (Historicizing Modernism)
ISBN: 1350018031 OCLC: 1037883567 Bloomsbury Academic 2018 Chicago and the Making of American Modernism is the first full-length study of the vexed relationship between America's great modernist writers and the nation's "second city." Michelle E. Moore explores the ways in which the defining writers of the era-Willa Cather, Ernest Hemingway, William Faulkner and F. Scott Fitzgerald-engaged with the city and reacted against the commercial styles of "Chicago realism" to pursue their own, European-influenced mode of modernist art. Drawing on local archives to illuminate the literary culture of early 20th-century Chicago, this book reveals an important new dimension to the rise of American modernism.