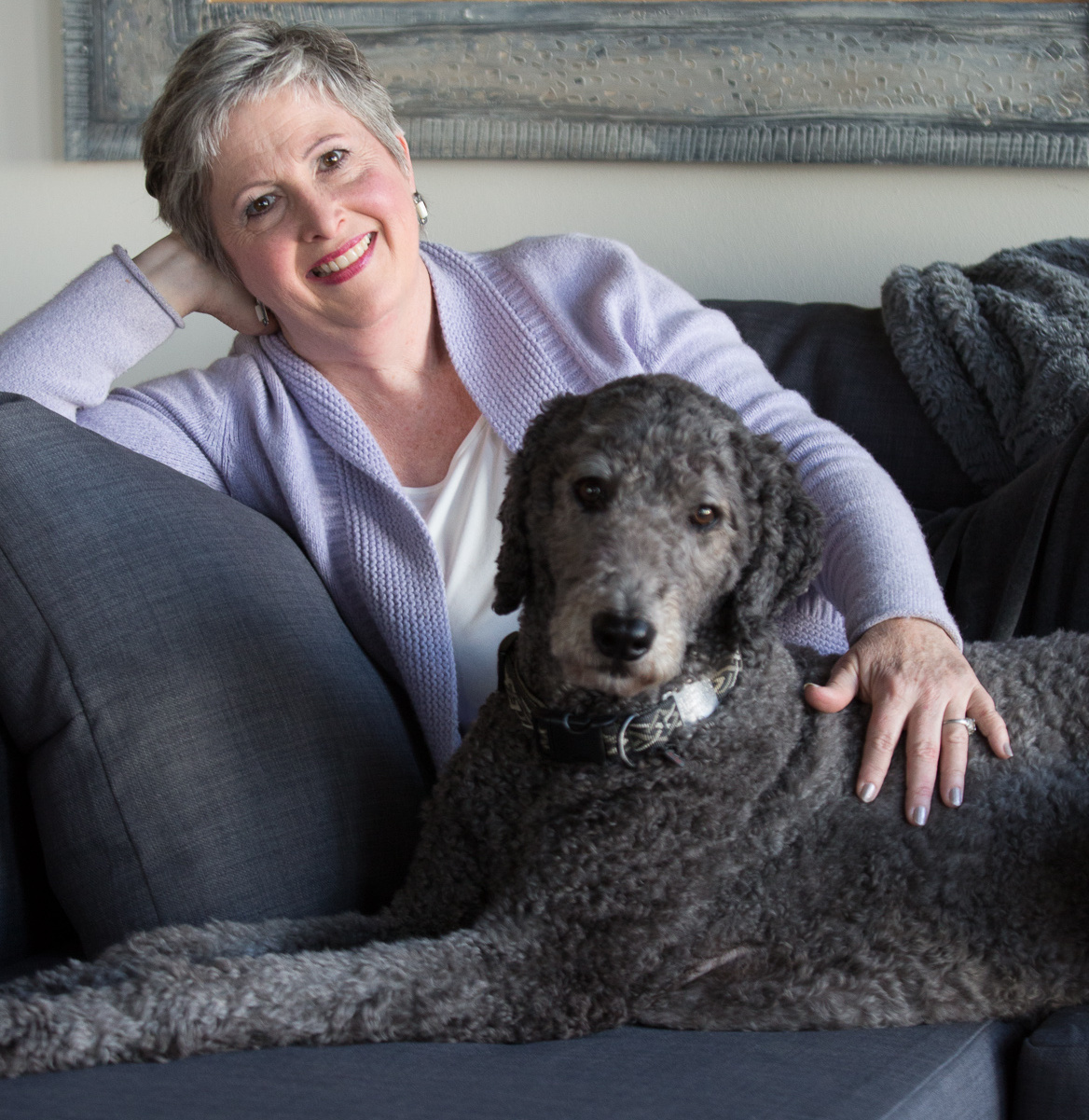 Jeannette Batz Cooperman
Born:
1961 in St. Louis, MO
Pen Name:
Jeannette Batz, Jeannette Cooperman
Connection to Illinois
: Cooperman has lived happily in Waterloo since 2007. Her mysteries (one published, one in manuscript) are set just across the river in St. Louis, where she grew up and now works.
Biography
: Jeannette Batz Cooperman is the author of five books - mystery, literary criticism, social history. She holds a Ph.D. in American studies and works as staff writer for St. Louis Magazine. She's interviewed murderers, artists, polo players, brain surgeons, and heroin addicts...and learned not to make assumptions. Cooperman was named to the 2017 FOLIO: 100 list of the best and brightest in the magazine industry nationwide, and her articles on social trends and injustices, interesting people, grisly crimes, and intense subcultures have won national awards. Cooperman has been published in O: The Oprah Winfrey Magazine, Glamour, Family Circle, Bark, journalism textbooks and several anthologies including - Growing Ideas: A Reader for Writers, The Flood of '93, Prisms of the Soul and Next to Godliness: Finding the Sacred in Housekeeping. She has also written an ebook, A Circumstance of Blood.
---
Awards
:
Primary Literary Genre(s):
Fiction; History; Mystery; Non-Fiction
Primary Audience(s):
Adult readers
Website:
http://jeannettecooperman.wordpress.com
Worldcat:
http://www.worldcat.org/search?q=Jeannette+Cooperman
---
Selected Titles
A child's story :
ISBN: 096335552X OCLC: 27678796 Cracom Corp., St. Louis, Mo. : ©1993.
Half life :
ISBN: 0963144839 OCLC: 30001114 Virginia Pub. Co., St. Louis, MO : ©1993.
The broom closet :
ISBN: 0820439533 OCLC: 38162835 Peter Lang, New York : ©1999. The Broom Closet explores the sacred, psychological, erotic, and sometimes murderous power of housework, using surprising examples from postfeminist novels by Louise Erdrich, Mary Gordon, Toni Morrison, Marge Piercy, Jane Smiley, and Amy Tan. By juxtaposing the novels and their authors' lives with general social and historical context, the book outlines the many ways domestic ritual continues to shape women's consciousnessand either foil or reflect women's creativity.
The St. Louis Woman's Exchange :
ISBN: 1609491130 OCLC: 768728946 History Press, Charleston, SC : ©2012.
The St. Louis Woman's Exchange :
ISBN: 9781614233589 OCLC: 879609567 On the surface, the Woman's Exchange of St. Louis is an exquisite gift shop with an adjacent tearoom--beloved, always packed, the chatter light and feminine, the salads and pies perfect. But the volunteers who run the Woman's Exchange have had enough grit to keep the place going through two world wars, a Great Depression, several recessions, the end of fine craftsmanship and the start of a new DIY movement. The decayed gentlewomen they set out to help in 1883 are now refugees from Afghanistan, battered wives and mothers of sons paralyzed in Iraq. Sample the radical changes they have made over the years, as well as the institutions they wisely left alone, like the iconic cherry dress that has charmed generations of women and mothers, including Jacqueline Kennedy and Gwyneth Paltrow.